Living in Arden Hills
Posted by Jason Huerkamp on Thursday, June 29, 2023 at 11:00 AM
By Jason Huerkamp / June 29, 2023
Comment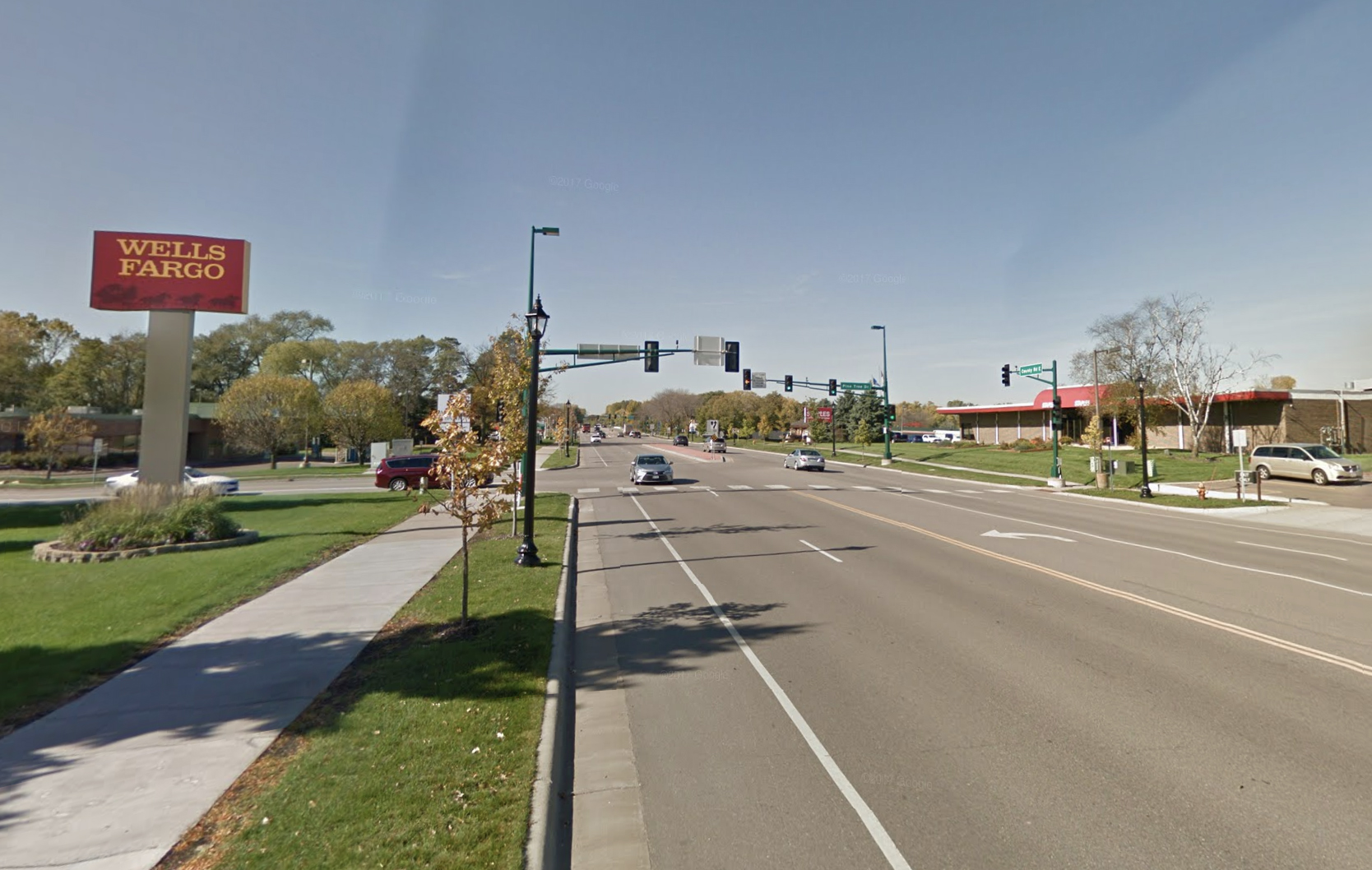 Arden Hills is a picturesque city located in Ramsey County, Minnesota. Situated in the northern suburbs of the Twin Cities metropolitan area, it offers residents a charming blend of natural beauty, suburban tranquility, and convenient amenities. With a population of around [insert approximate population], Arden Hills provides a tight-knit community atmosphere that fosters a strong sense of belonging.
The city is renowned for its well-maintained parks and recreational areas, including the expansive 575-acre Lake Johanna, which offers opportunities for boating, fishing, and hiking. Residents can also enjoy numerous trails, playgrounds, and picnic areas throughout the city, perfect for outdoor enthusiasts and families.
Arden Hills is home to several esteemed educational institutions, including Bethel University and the University of Northwestern - St. Paul, attracting students and academics to the area. The city also boasts a robust business community, with companies such as Land O'Lakes and Boston Scientific having a presence in the area, providing employment opportunities for residents.
With its proximity to Minneapolis and St. Paul, Arden Hills offers easy access to the cultural attractions, entertainment venues, shopping centers, and dining options of the vibrant Twin Cities. Commuting is made convenient by major highways and public transportation options.
In summary, Arden Hills, Minnesota, presents a desirable living environment characterized by its natural charm, strong community spirit, excellent educational opportunities, and convenient location near urban centers, making it an ideal place for residents seeking a balance between suburban tranquility and urban convenience.
1. Cost of Living
Arden Hills, Minnesota, is known for its pleasant residential neighborhoods and high quality of life, but it's important to consider the cost of living in the area. Overall, Arden Hills has a slightly higher cost of living compared to the national average.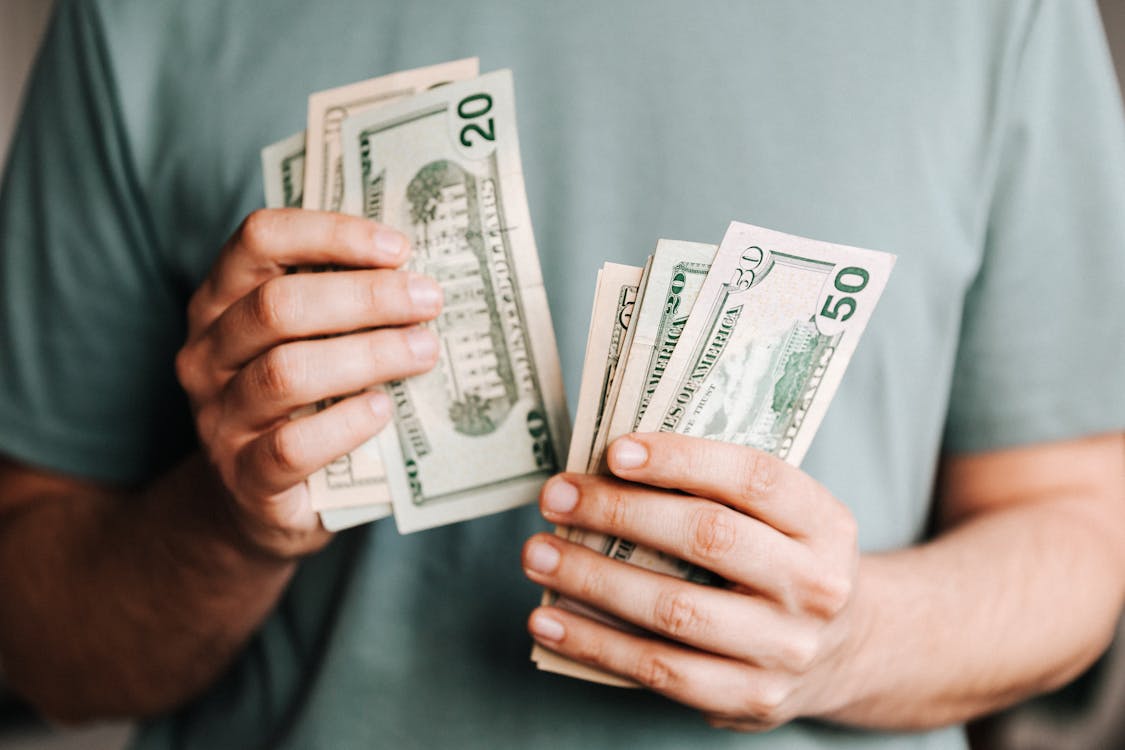 Housing costs in Arden Hills tend to be one of the primary contributors to the higher cost of living. The city offers a variety of housing options, including single-family homes, townhouses, and apartments, with prices that can be above the national average. Rental rates for apartments are also generally higher compared to other areas in Minnesota.
Other factors contributing to the cost of living in Arden Hills include transportation, healthcare, and groceries, which are typically in line with or slightly above national averages. Utility costs can also vary depending on the size of the residence and individual usage.
It's worth noting that while the cost of living may be higher in Arden Hills, residents often appreciate the amenities, safety, and overall quality of life the city provides. Additionally, the nearby job opportunities, strong educational institutions, and access to cultural attractions in the Twin Cities area may offset the higher cost for many individuals and families.
2. Safety
Arden Hills, Minnesota, is generally considered a safe community with a focus on maintaining a secure environment for its residents. The city's commitment to public safety is reflected in its well-equipped police department and dedicated law enforcement officers who work diligently to ensure the safety and well-being of the community.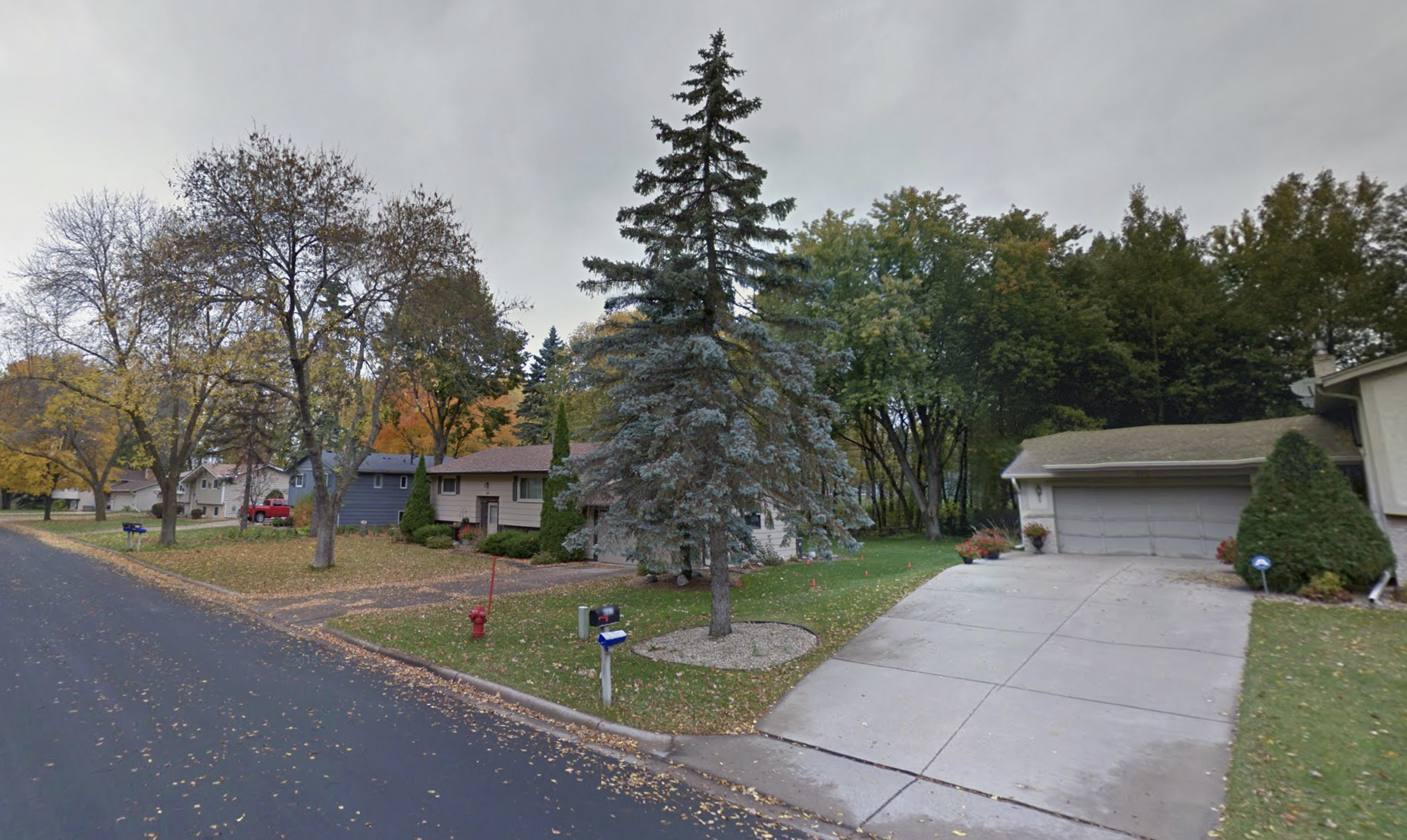 Arden Hills benefits from its proximity to other suburban areas in the Twin Cities region, where overall crime rates tend to be lower compared to larger urban centers. However, it's always advisable to take common-sense precautions to help maintain personal safety and protect property, such as locking doors and windows and being aware of one's surroundings.
The city also encourages community engagement and involvement in neighborhood watch programs, fostering a strong sense of unity and collaboration among residents to enhance safety. Arden Hills actively promotes community policing initiatives, which foster positive relationships between law enforcement and residents, contributing to a safer environment.
While no community is completely free from crime, Arden Hills continues to work proactively to maintain its reputation as a safe place to live, offering residents peace of mind and a secure living environment.
3. Schools
Arden Hills, Minnesota, is home to several excellent schools, providing residents with quality educational opportunities. The city is served by the Mounds View Public School District (ISD 621), which is known for its commitment to academic excellence.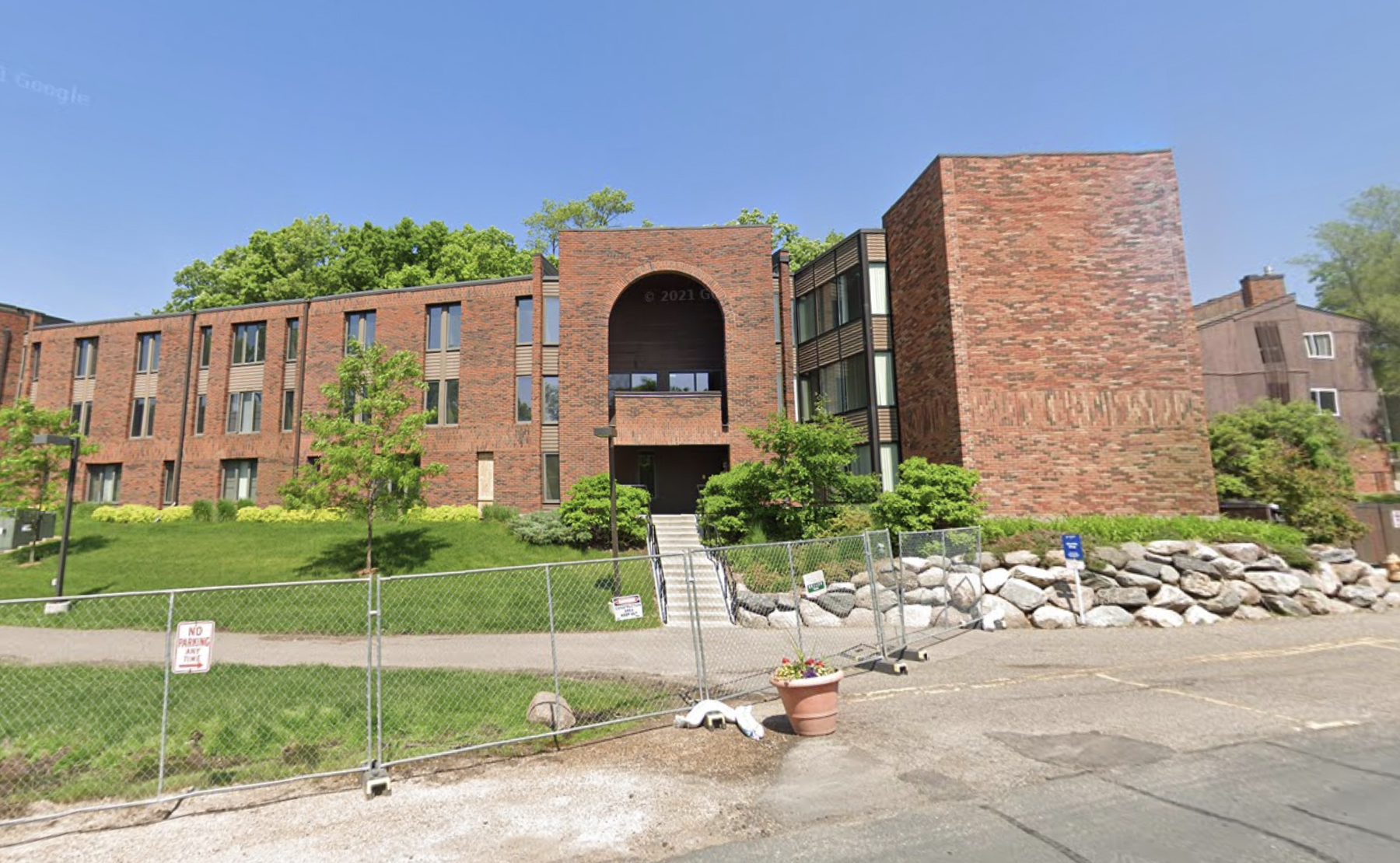 The Mounds View Public School District operates multiple schools within Arden Hills, including elementary, middle, and high schools. These schools strive to provide a well-rounded education, emphasizing strong academics, extracurricular activities, and supportive learning environments.
Arden Hills is also located near other renowned educational institutions. The city is in close proximity to Bethel University and the University of Northwestern - St. Paul, both of which offer a range of undergraduate and graduate programs. These institutions contribute to the city's educational landscape and provide opportunities for higher education and lifelong learnin
Overall, the schools in Arden Hills and the surrounding area have a reputation for high academic standards, dedicated teachers, and a variety of extracurricular activities, allowing students to explore their interests and talents beyond the classroom. Parents and students alike appreciate the strong emphasis on education and the opportunities available for personal and academic growth.
4. Job Opportunities
Arden Hills, Minnesota, benefits from its proximity to the Twin Cities metropolitan area, which offers a diverse range of job opportunities across various industries. While Arden Hills itself is primarily a residential community, there are employment options within the city as well as nearby areas.
The city of Arden Hills is home to several major corporations and businesses, including Land O'Lakes, a leading agricultural cooperative, and Boston Scientific, a global medical technology company. These companies provide job opportunities in fields such as agriculture, healthcare, research and development, and manufacturing.
Additionally, the nearby cities of Minneapolis and St. Paul offer a wide array of job opportunities in sectors such as finance, technology, healthcare, education, government, and more. With their bustling economies and numerous corporate headquarters, the Twin Cities provide a diverse and robust job market.
Arden Hills benefits from its convenient location near major highways and public transportation, making commuting to job opportunities in the surrounding area relatively convenient.
Moreover, the presence of reputable educational institutions, such as Bethel University and the University of Northwestern - St. Paul, in and around Arden Hills can provide employment opportunities in the education and research sectors.
Overall, while job opportunities within Arden Hills may be more limited, the city's proximity to the Twin Cities ensures access to a broader range of career options in various industries, catering to different skill sets and interests.
Here are the Top 5 Employers in Arden Hills:
Land O'Lakes: Land O'Lakes, a leading agricultural cooperative, has a significant presence in Arden Hills. The company focuses on dairy and animal nutrition, crop inputs, and food products. It employs a considerable number of professionals in various roles, including research and development, marketing, and operations.
Boston Scientific: Boston Scientific, a global medical technology company, has a facility in Arden Hills. The company specializes in the development of innovative medical devices, focusing on areas such as cardiovascular health, urology, and endoscopy. Boston Scientific provides employment opportunities in research, engineering, manufacturing, and sales.
Ingersoll Rand: Ingersoll Rand, a diversified industrial manufacturing company, has a presence in Arden Hills. The company offers products and services in areas such as HVAC systems, industrial equipment, and security technologies. Ingersoll Rand provides job opportunities in engineering, manufacturing, sales, and customer support.
Deluxe Corporation: Deluxe Corporation, a provider of business services and solutions, has a significant presence in Arden Hills. The company offers products and services related to checks, forms, marketing materials, and digital services. Deluxe Corporation employs professionals in areas such as finance, customer service, marketing, and technology.
Bethel University: Bethel University, a private Christian university, is located in Arden Hills. The university provides employment opportunities in various academic and administrative roles, including faculty positions, administrative staff, and support services.
5. Weather
Arden Hills, Minnesota, experiences a continental climate characterized by four distinct seasons. The weather in Arden Hills can vary greatly throughout the year, offering residents the chance to enjoy diverse seasonal activities.
Summer (June to August) in Arden Hills is generally warm and humid, with average high temperatures ranging from the 70s to the 80s Fahrenheit (20s to 30s Celsius). It is a popular time for outdoor activities, such as hiking, biking, and boating, as the area's lakes and parks come alive.
Autumn (September to November) brings mild and pleasant weather, with temperatures gradually cooling down. The foliage displays vibrant hues of red, orange, and yellow, making it a picturesque season. Fall is an ideal time for enjoying scenic drives, apple picking, and participating in harvest festivals.
Winter (December to February) in Arden Hills is cold, with average temperatures ranging from the 10s to the 30s Fahrenheit (-10s to 0s Celsius). Snowfall is common, creating opportunities for winter sports like skiing, snowboarding, and ice skating. Residents can also enjoy cozy indoor activities during this time.
Spring (March to May) brings a gradual transition from winter to warmer weather. Temperatures begin to rise, with blossoming flowers and trees signaling the arrival of spring. Spring is a great time for hiking, gardening, and enjoying outdoor events as the weather becomes milder.
It's important to note that Minnesota weather can be unpredictable, and temperature fluctuations can occur within each season. It's advisable for residents to dress in layers and be prepared for changing weather conditions.
Overall, Arden Hills experiences the beauty of all four seasons, allowing residents to embrace a variety of activities and enjoy the unique charm each season brings.
6. Transportation
Arden Hills, Minnesota, offers residents a variety of transportation options for getting around the city and beyond.
Road transportation is the primary mode of getting around Arden Hills. Major highways such as Interstate 35W and Interstate 694 pass through or near the city, providing convenient access to neighboring communities and the wider Twin Cities metropolitan area. These highways connect Arden Hills to downtown Minneapolis, St. Paul, and other surrounding suburbs.
Public transportation options are also available in Arden Hills. Metro Transit operates bus services that connect the city with other parts of the Twin Cities region. Bus routes provide convenient access to employment centers, shopping areas, and entertainment venues. Additionally, Park & Ride facilities are available in the vicinity, allowing residents to park their cars and take express buses to downtown Minneapolis or St. Paul.
For air travel, the Minneapolis-St. Paul International Airport (MSP) is located approximately 20 miles southwest of Arden Hills. The airport serves as a major transportation hub, offering domestic and international flights.
Bicycling is also a viable transportation option in Arden Hills. The city has a network of bike lanes and trails, providing a safe and scenic way to travel within the community and connect with nearby areas. Many residents enjoy cycling for recreation and commuting.
Lastly, ridesharing services and taxis are readily available in the area, providing convenient transportation options for those who prefer not to drive.
Overall, Arden Hills offers a range of transportation options, including highways for private vehicles, public bus services, biking infrastructure, and access to the regional airport, ensuring residents have convenient ways to travel within the city and beyond.
7. Culture and Community
Arden Hills, Minnesota, has a vibrant culture and a strong sense of community, making it an attractive place to live and engage with others. The city fosters a welcoming and inclusive environment that promotes community involvement and celebrates diversity.
Arden Hills is known for its active community engagement initiatives. The city organizes various events and programs throughout the year that bring residents together, such as community festivals, farmers' markets, art fairs, and holiday celebrations. These events provide opportunities for neighbors to connect, socialize, and build relationships.
The city also encourages a healthy and active lifestyle. Arden Hills boasts well-maintained parks, trails, and recreational facilities that promote outdoor activities and community interaction. Residents can enjoy amenities such as sports fields, playgrounds, picnic areas, and walking paths, enhancing the quality of life and encouraging a sense of togetherness.
Arden Hills values education and lifelong learning. The city is home to esteemed educational institutions like Bethel University and the University of Northwestern - St. Paul. These institutions contribute to the cultural fabric of the community by organizing lectures, performances, and art exhibits that are open to the public, offering opportunities for intellectual and artistic engagement.
The residents of Arden Hills actively participate in volunteer activities and community service initiatives. There are opportunities to get involved in local charities, civic organizations, and neighborhood groups, which help strengthen the community bonds and contribute to the overall well-being of the city.
Overall, Arden Hills prides itself on its strong community spirit, fostering a welcoming and inclusive environment. The city's cultural and recreational offerings, commitment to education, and emphasis on community engagement contribute to a rich and vibrant local culture, making it an appealing place for residents to call home.
8. Healthcare
Arden Hill, Minnesota, benefits from access to quality healthcare services, thanks to its proximity to healthcare facilities in the Twin Cities metropolitan area. Residents have various options for medical care and specialized treatments.
Within Arden Hills itself, there are several clinics and healthcare providers that offer primary care services, preventive care, and routine medical check-ups. These local providers cater to the basic healthcare needs of residents, offering convenience and proximity.
Additionally, Arden Hills is located near major medical centers and hospitals in the Twin Cities. Residents have access to renowned healthcare institutions with advanced medical technologies and specialized care. These facilities provide a wide range of medical services, including specialized surgeries, diagnostic imaging, emergency care, and specialized treatment for various health conditions.
The Twin Cities area is known for its strong healthcare infrastructure and boasts numerous prestigious hospitals and medical centers, offering a comprehensive range of services and specialties. These institutions are staffed by skilled healthcare professionals, including physicians, nurses, and specialists, who provide high-quality medical care.
Residents of Arden Hills also benefit from the presence of health and wellness initiatives within the community. The city promotes healthy lifestyles through recreational programs, fitness centers, and access to parks and trails, encouraging residents to maintain their well-being.
Overall, residents of Arden Hills have access to a combination of local healthcare providers and nearby world-class medical centers, ensuring they have access to quality healthcare services and specialized treatments when needed.