Living in Chisago City
Posted by Jason Huerkamp on Friday, September 1, 2023 at 11:00 AM
By Jason Huerkamp / September 1, 2023
Comment
Chisago City, Minnesota, is a picturesque small town nestled in the heart of the Land of 10,000 Lakes. Located about 35 miles north of the vibrant Twin Cities, Chisago City offers residents a delightful blend of natural beauty and suburban convenience. With an abundance of pristine lakes, including Chisago Lake and Green Lake, it's a haven for outdoor enthusiasts, offering boating, fishing, and swimming opportunities.
The town's close-knit community fosters a welcoming atmosphere, where neighbors know each other by name, and local events like the Chisago City Farmers Market and Ki-Chi-Saga Days celebration bring everyone together. Chisago City's charming downtown boasts quaint shops, cozy cafes, and local businesses, providing residents with essential services and a unique shopping experience.
Education is a priority in Chisago City, with quality schools like Chisago Lakes School District serving the area. The town's proximity to the Twin Cities ensures access to cultural attractions, employment opportunities, and healthcare facilities, making Chisago City a perfect blend of small-town serenity and urban convenience for its residents.
1. Cost of Living
Chisago City, Minnesota, offers a relatively affordable cost of living compared to major urban centers. Housing costs are a significant factor, with a range of options from modest homes to lakefront properties. While home prices have risen in recent years, they generally remain more reasonable than those in the Twin Cities metro area. Renting is also an option, with rental prices typically lower than in larger cities.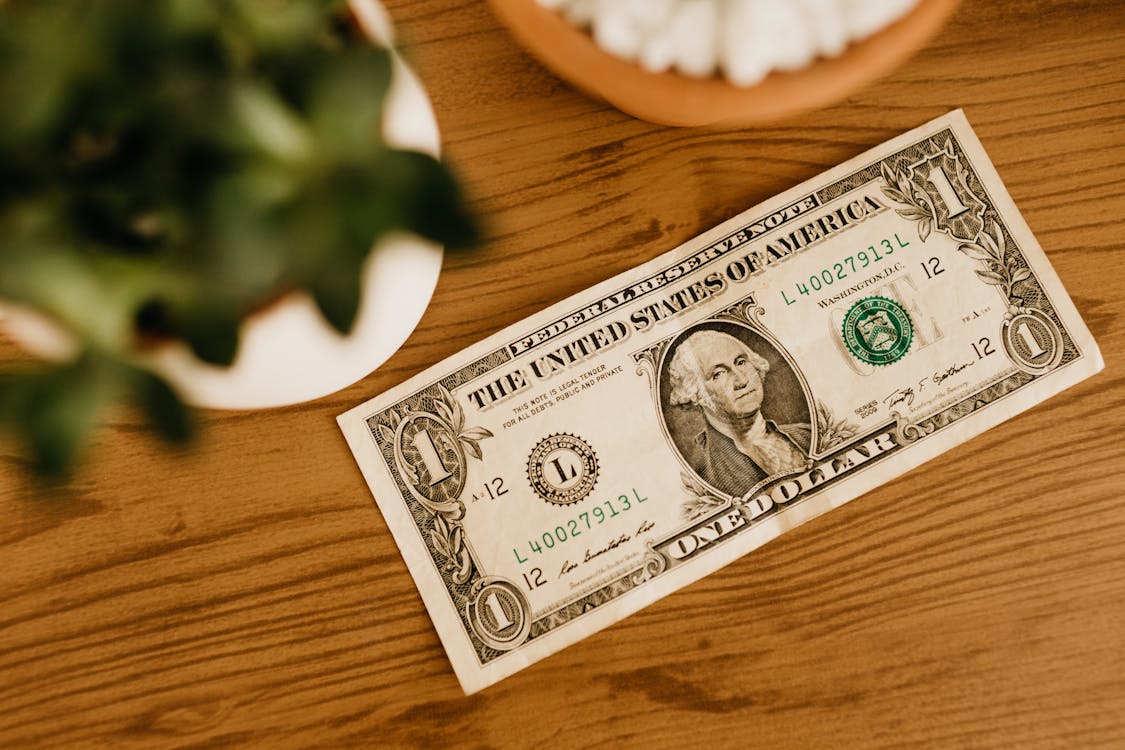 Utilities, transportation, and healthcare costs in Chisago City are in line with national averages, contributing to its overall affordability. Grocery and dining expenses are reasonable, with various local options for affordable dining.
Property taxes in Minnesota can vary by location, but Chisago County generally has property tax rates that are competitive with nearby counties.
Overall, Chisago City provides a cost-effective living environment, offering residents a balance between a peaceful, small-town lifestyle and access to essential amenities without the high costs often associated with major metropolitan areas.
2. Safety
Chisago City, like many small towns in Minnesota, generally enjoys a reputation for safety and low crime rates. While no place is entirely free from crime, Chisago City benefits from its close-knit community, which often results in a heightened sense of security and neighborly watchfulness.
Local law enforcement, including the Chisago County Sheriff's Office and the Chisago City Police Department, work diligently to maintain public safety and respond promptly to any issues that may arise. Their presence contributes to a sense of security within the community.
Crime rates in Chisago City are typically lower than in larger metropolitan areas, with incidents primarily related to property crimes or minor infractions. However, it's always wise for residents to take standard precautions to protect their property and personal safety.
Overall, Chisago City is considered a safe and family-friendly community where residents can enjoy a peaceful and secure living environment.
3. Schools
Chisago City is served by the Chisago Lakes School District (ISD 2144), which includes a range of educational facilities for students in the area. The district is generally well-regarded for its commitment to academic excellence and the overall quality of education it provides.
Within the district, you'll find several elementary schools, a middle school, and a high school:
Chisago Lakes Primary School: Serving students in kindergarten through 2nd grade.
Chisago Lakes Intermediate School: Catering to students in 3rd through 5th grade.
Chisago Lakes Middle School: Serving students in 6th through 8th grade.
Chisago Lakes High School: Providing education to students in grades 9 through 12.
The schools in the Chisago Lakes district typically offer a variety of extracurricular activities, including sports, music, arts, and clubs, to enrich students' experiences and interests. The district's educators are dedicated to fostering a supportive and engaging learning environment for students.
Parents in Chisago City often appreciate the community's commitment to education and the sense of pride in their local schools. However, as with any school district, it's advisable to research specific schools, their programs, and performance to ensure they align with your family's educational goals and needs.
4. Job Opportunities
Chisago City, being a small town in Minnesota, may have limited job opportunities within the town itself. However, the area benefits from its proximity to the Twin Cities metropolitan area, which offers a wide range of employment options in various industries, including healthcare, finance, technology, manufacturing, and retail.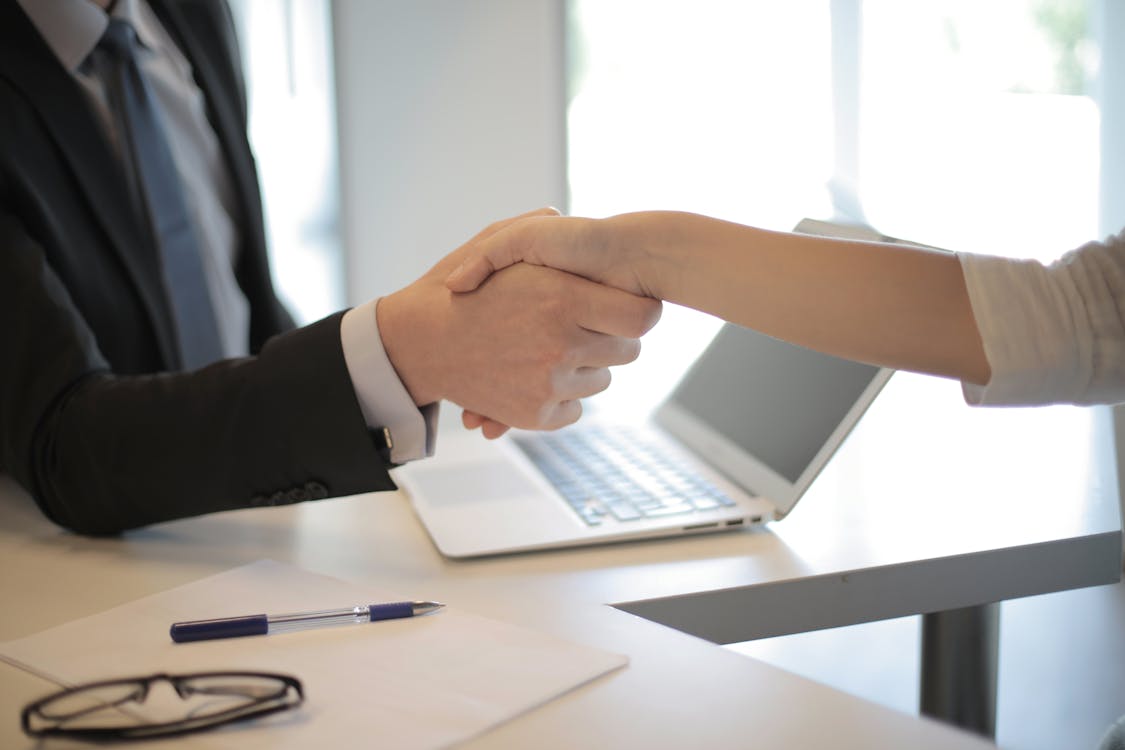 Many residents of Chisago City commute to neighboring cities like Forest Lake, Wyoming, or even the Twin Cities for work. The drive to the Twin Cities is relatively manageable, which opens up a broader job market for those seeking employment opportunities.
Additionally, some job opportunities may be available in local businesses, schools, healthcare facilities, and government agencies within Chisago City itself. Seasonal and part-time employment options can also be found in the area, particularly during the summer months when tourism and outdoor activities are popular.
Ultimately, job opportunities in Chisago City will depend on your industry, skills, and career goals. Residents often enjoy the balance of living in a serene small-town environment while having access to a more extensive job market in nearby urban centers.
Here are the Top 5 Employers in Chisago City:
Chisago Lakes School District: The local school district likely ranks as one of the top employers in Chisago City, including various schools and administrative staff.
Healthcare Providers: Local healthcare clinics, dental offices, and related healthcare services may employ a significant number of residents.
Retail and Local Businesses: Chisago City's charming downtown area features small shops, restaurants, and other local businesses that provide employment opportunities.
Government and Public Services: Municipal government and public services, including the Chisago County Sheriff's Office, may employ residents.
Manufacturing and Industry: While Chisago City itself may not have large-scale industrial employers, nearby cities and towns may have manufacturing and industrial companies that provide jobs to local residents.
5. Weather
Chisago City, Minnesota, experiences a four-season climate with distinct changes in weather throughout the year. Here's an overview of the typical weather conditions in Chisago City: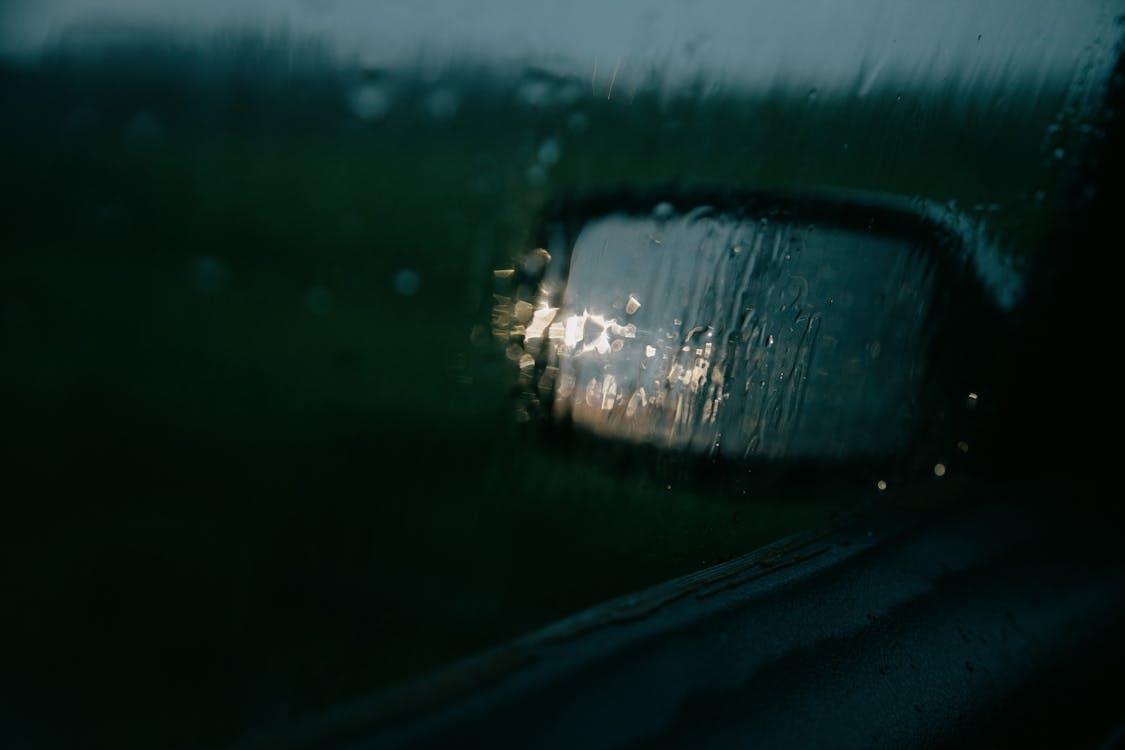 Winter (December to February): Winters in Chisago City are cold and snowy. Average temperatures can range from the single digits Fahrenheit to the low 20s. Snowfall is common, and residents can expect to see snow on the ground for an extended period, making it a suitable location for winter sports enthusiasts.
Spring (March to May): Spring brings milder temperatures and the gradual melting of snow. Daytime highs start to climb into the 40s and 50s, with occasional rain showers. Spring is when the area's natural beauty begins to bloom.
Summer (June to August): Summers in Chisago City are warm and pleasant. Average temperatures range from the 70s to the low 80s. It's an ideal time for outdoor activities, including boating and swimming in the local lakes, hiking, and enjoying the greenery.
Fall (September to November): Fall is characterized by crisp, cool weather and the changing colors of the leaves. Daytime temperatures typically range from the 50s to the 60s, gradually cooling as the season progresses. It's a beautiful time to explore the area's parks and forests.
Chisago City experiences all four seasons distinctly, offering residents the opportunity to enjoy a variety of outdoor activities throughout the year. However, the winters can be quite cold, so residents should be prepared for snowfall and colder temperatures during that season.
6. Transportation
Chisago City, Minnesota, situated in Chisago County, offers a mix of transportation options that cater to its rural character while providing connectivity to the broader metropolitan area. The city benefits from a well-developed road network, primarily relying on State Highway 8, which runs through its heart, facilitating commutes to neighboring towns and the Twin Cities metropolitan region. Residents predominantly use personal vehicles for daily transportation, as public transit options like buses or trains are limited in this rural setting.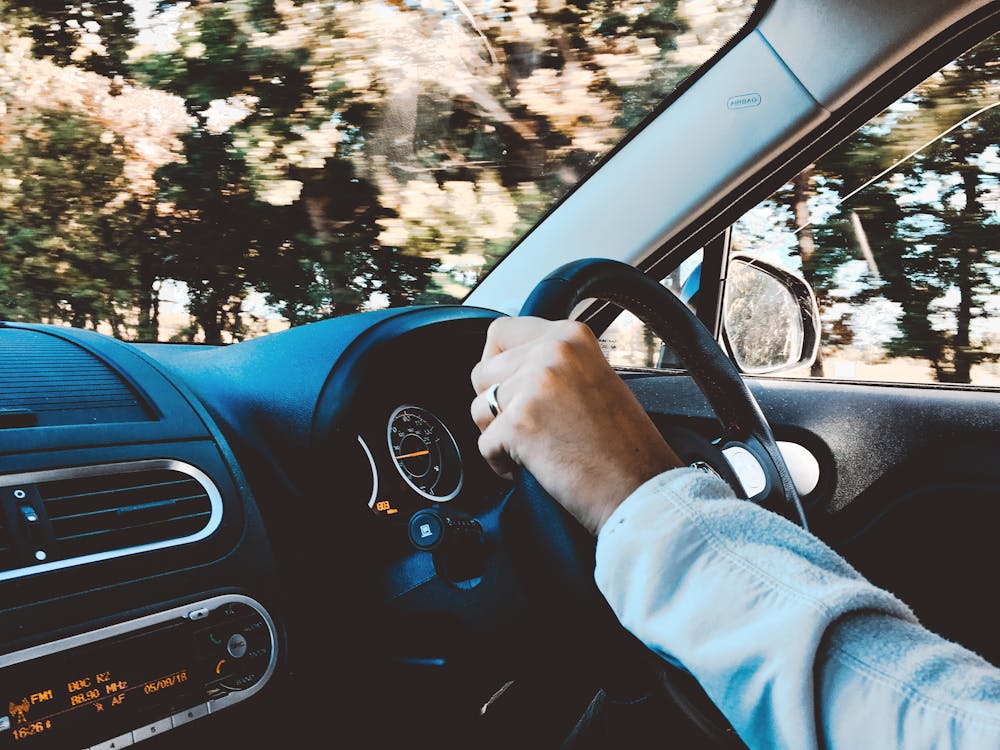 Cycling enthusiasts can explore the area using a network of local bike trails, which offer a scenic way to navigate the community. Chisago City does not have a dedicated airport, but Minneapolis-Saint Paul International Airport, about an hour's drive away, serves as the major air travel hub for long-distance journeys. In summary, Chisago City's transportation infrastructure prioritizes roadways and personal vehicles, reflecting its semi-rural character and its residents' reliance on cars for daily travel needs.
7. Culture and Community
Chisago City, Minnesota, is a quintessential embodiment of small-town charm and close-knit community spirit. Nestled amid the serene landscapes of the Land of 10,000 Lakes, this picturesque town boasts a culture steeped in neighborly warmth and a shared love for nature. Residents of Chisago City take pride in their vibrant community engagement, actively participating in local events, festivals, and volunteer activities that foster a strong sense of togetherness.
The town's idyllic downtown, adorned with quaint shops and cafes, serves as a gathering place where friendships are forged over casual conversations. Chisago City's culture is deeply connected to the outdoors, with residents relishing opportunities for boating, fishing, hiking, and snow sports in the nearby lakes and forests.
In Chisago City, newcomers quickly become part of the friendly, welcoming community fabric, where a simple stroll through the park or a visit to the local farmers market often transforms into cherished moments of connection and camaraderie. This town exemplifies the charm and camaraderie of small-town living in Minnesota.
8. Healthcare
Healthcare in Chisago City, Minnesota, is characterized by a range of medical services and facilities aimed at meeting the healthcare needs of its residents. Chisago City is part of Chisago County, which has several healthcare providers, including clinics, hospitals, and specialty care centers.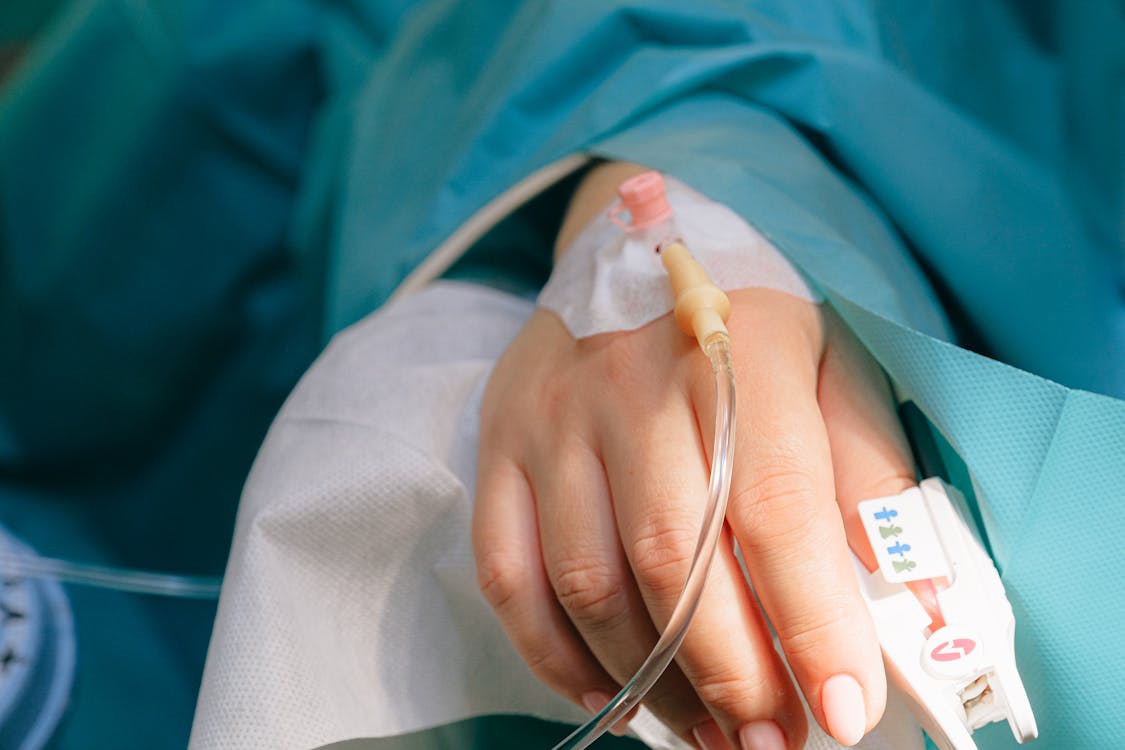 One of the key healthcare facilities in the area is the Fairview Lakes Medical Center, located in nearby Wyoming, which offers comprehensive medical services, including emergency care, surgery, and specialized treatments. Chisago City also has local clinics and primary care providers that offer routine healthcare services, check-ups, and vaccinations.
The healthcare system in Chisago City benefits from its proximity to the Twin Cities metropolitan area, providing access to a wide range of specialists and advanced medical treatments. Residents can rely on a combination of local healthcare options and access to larger medical centers for more specialized care when needed. Overall, Chisago City's healthcare system strives to ensure the well-being and health of its residents through a network of dedicated healthcare professionals and facilities.