Living in Chisholm
Posted by Jason Huerkamp on Friday, September 22, 2023 at 4:10 PM
By Jason Huerkamp / September 22, 2023
Comment
Chisholm, Minnesota, is a small yet vibrant city nestled in the heart of the Iron Range, known for its rich history, natural beauty, and strong sense of community. Founded as an iron mining town, Chisholm maintains a deep connection to its heritage, with the Minnesota Discovery Center offering a glimpse into the region's past.
The city's location is a paradise for outdoor enthusiasts, boasting numerous lakes, forests, and trails for fishing, hiking, and hunting. Chisholm also hosts events celebrating its mining history, including the Iron Man, a triathlon honoring the miners of old.
Community life thrives in Chisholm, with friendly residents, local businesses, and a range of cultural and recreational opportunities. The city's educational institutions, such as the Chisholm Public Schools, emphasize quality learning, making it an ideal place for families. Chisholm, Minnesota, offers a unique blend of heritage, natural beauty, and strong community ties that make it a wonderful place to call home.
1. Cost of Living
The cost of living in Chisholm, Minnesota, is generally affordable, making it an appealing destination for those seeking a comfortable lifestyle without the high expenses associated with major cities. Housing costs are reasonable, with a variety of housing options, including single-family homes and apartments, catering to different budgets. Rental prices, too, are often lower than in urban centers.
Basic necessities such as groceries and utilities are typically in line with the national average, contributing to a cost-effective standard of living. While wages and job opportunities may not be as diverse as in larger cities, Chisholm's lower cost of living can help balance this.
The town's affordability is attractive to families and individuals looking for a simpler, budget-friendly life, while still enjoying the benefits of a strong community, access to natural beauty, and a rich local history. Chisholm, Minnesota, provides an appealing cost of living for those seeking a balanced lifestyle.
2. Safety
Chisholm, Minnesota, is known for its strong commitment to safety and a low crime rate, fostering a secure and welcoming environment for residents. The city's relatively small population and tight-knit community contribute to its overall safety.
Chisholm's police department is dedicated to maintaining law and order, with responsive law enforcement services. The city also encourages community engagement and neighborhood watch programs, which help residents actively participate in keeping their neighborhoods safe.
Schools in Chisholm are generally safe, providing a secure learning environment for children. The close community bonds further enhance the safety, as residents tend to look out for one another.
While no place can be completely free of crime, Chisholm, Minnesota, offers a reassuring sense of security, making it an excellent choice for families and individuals who value safety and a strong sense of community in their hometown.
3. Schools
Chisholm, Minnesota, takes pride in its educational institutions, offering a range of options to support the academic and personal growth of its students. The Chisholm Public School District is the primary provider of education in the city and comprises several schools, each contributing to the development of local youth.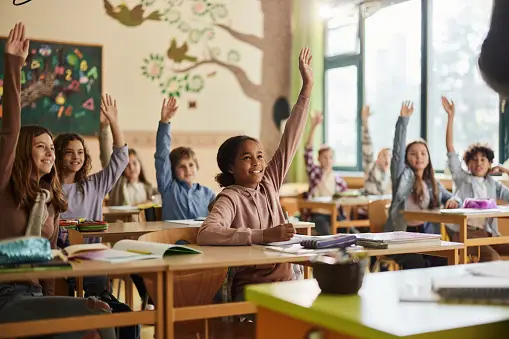 Chisholm Elementary School: This school serves young learners, providing a strong foundation in education and a nurturing environment.
Chisholm High School: The high school offers a comprehensive education, including a variety of academic and extracurricular programs, ensuring students are well-prepared for their future endeavors.
BlueSky Online School: An online education option, BlueSky caters to students seeking a more flexible learning experience.
The Chisholm Public School District is known for its dedicated teaching staff and a commitment to academic excellence. Extracurricular activities, sports, arts, and clubs provide students with opportunities to explore their interests and talents. The community actively supports its schools, fostering a strong connection between residents and the education system. Overall, Chisholm, Minnesota, offers quality education in a supportive and enriching environment.
4. Job Opportunities
Job opportunities in Chisholm, Minnesota, are influenced by the city's diverse economic base, with employment options spanning various sectors. While the job market may not be as extensive as in larger urban areas, there are still several opportunities available, including: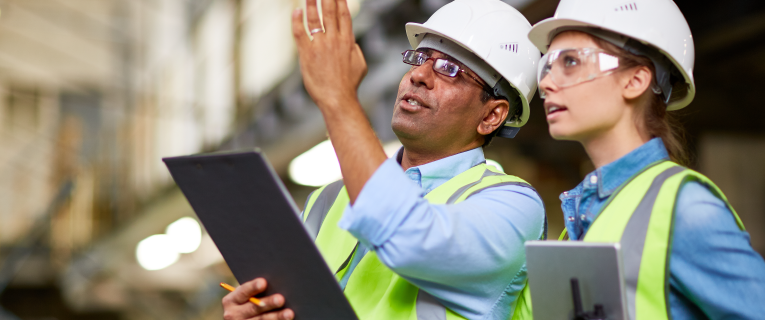 1. Mining Industry: Chisholm's history is rooted in the iron mining industry, and there are still job opportunities in this sector, including positions in mining operations, equipment maintenance, and management.
2. Healthcare: Local healthcare facilities, such as clinics and the Fairview Range Medical Center in nearby Hibbing, offer employment opportunities in the medical field.
3. Education: Chisholm Public Schools and the local BlueSky Online School employ teachers, administrative staff, and support personnel.
4. Retail and Small Businesses: Chisholm has a variety of local businesses, including shops, restaurants, and services, offering employment in retail, food service, and more.
5. Local Government: Job opportunities are available in city government positions, such as administration, public works, and law enforcement.
The proximity to nearby cities, such as Hibbing and Virginia, can expand job prospects, while the city's affordable cost of living and strong sense of community make it an attractive place for employment and residential stability.
5. Weather
Chisholm, Minnesota, experiences a classic Northern Minnesota climate characterized by distinct seasons.
Winter: Winters are long, cold, and snowy. Average temperatures from December to February typically range from the teens to single digits (°F). Chisholm receives a significant amount of snowfall during the winter months, making it ideal for winter sports enthusiasts.
Spring: Spring is a transitional season with gradually warming temperatures. It's a time when the snow melts, and nature begins to awaken, with temperatures ranging from the 30s to 50s (°F).
Summer: Summers in Chisholm are pleasantly warm, with average high temperatures typically in the 70s and occasionally reaching the low 80s (°F). It's an ideal time for outdoor activities like fishing, hiking, and boating.
Fall: Autumn brings stunning foliage as the leaves change colors. This season is characterized by mild temperatures ranging from the 40s to 60s (°F), making it a beautiful time to enjoy outdoor adventures.
Chisholm's weather offers a true taste of all four seasons, making it appealing to those who appreciate the changing climates and the recreational opportunities they bring throughout the year.
6. Transportation
Transportation in Chisholm, Minnesota, is primarily centered around road travel, and the city is well-connected by a network of highways and local streets. Here are the key aspects of transportation in Chisholm: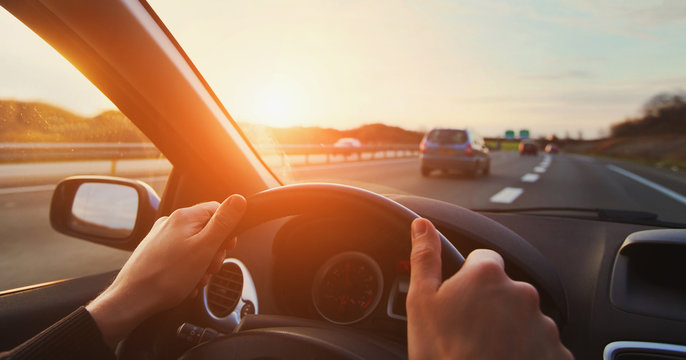 Highways: Chisholm is situated along U.S. Highway 169, which provides a direct route to other nearby cities and towns. This highway is a significant transportation artery in the region.
Local Roads: Chisholm has well-maintained local streets, making it easy for residents to navigate the city and access local businesses and services.
Public Transit: The city offers limited public transportation options, mainly focused on buses that provide transportation within the city and to nearby communities.
Nearby Air Travel: The closest major airport is Range Regional Airport, located in Hibbing, which is about a 20-minute drive from Chisholm. This airport offers commercial and general aviation services, providing convenient air travel options.
Chisholm's transportation infrastructure primarily supports local and regional travel by road, making it accessible to nearby communities and attractions. The city's central location in the Iron Range region of Minnesota offers easy access to both urban and natural destinations, making it a convenient base for various activities and travel.
7. Culture and Community
The culture and community in Chisholm, Minnesota, are characterized by a strong sense of heritage, resilience, and a close-knit community spirit. Here are some key aspects:
Rich Mining Heritage: Chisholm has a deep-rooted history in the iron mining industry, and this heritage is proudly celebrated. The Minnesota Discovery Center, a local attraction, provides insights into the region's mining history, allowing residents to connect with their past.
Community Events: Chisholm hosts various events and festivals throughout the year that reflect the city's sense of community. These events include parades, cultural celebrations, and gatherings that bring residents together.
Outdoor Enthusiasts: The city's proximity to lakes, forests, and trails makes it a haven for outdoor enthusiasts. Residents frequently engage in activities like fishing, hiking, and snowmobiling, fostering a shared love for the natural beauty of the area.
Sports and Recreation: Chisholm has a strong sports culture, with an emphasis on ice hockey. The town is home to the Chisholm High School Bluestreaks, known for their athletic achievements and community support.
Local Businesses: Chisholm has a variety of local businesses, including shops, restaurants, and services, which contribute to the community's economic vitality and provide opportunities for local residents.
The strong sense of community, appreciation for local traditions, and a commitment to preserving the region's history make Chisholm, Minnesota, a unique and welcoming place to live. It's a community where residents actively engage with their heritage and work together to create a supportive and enriching environment.
8. Healthcare
Healthcare in Chisholm, Minnesota, is primarily provided by the Fairview Range Medical Center, located in nearby Hibbing, which serves as a major healthcare facility for the Iron Range region. The medical center offers a comprehensive range of medical services, including emergency care, primary care, specialty services, and surgical procedures, ensuring that residents have access to quality healthcare.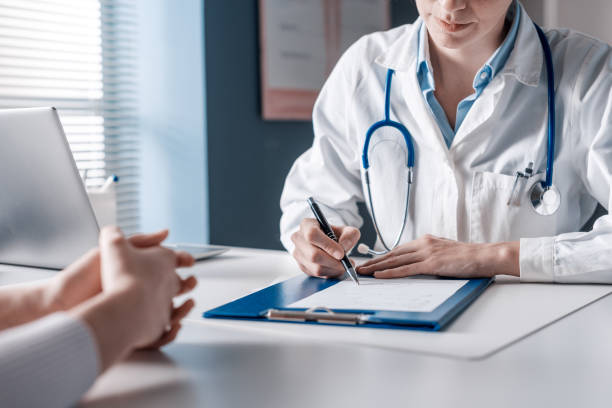 In addition to the medical center, there are local clinics and healthcare providers serving the Chisholm community. These clinics offer primary care and specialized medical services, supporting the health and well-being of residents.
Chisholm places a strong emphasis on community health and wellness programs, promoting preventative care and health education to encourage a healthy lifestyle among its residents. While Chisholm may not have a large number of healthcare facilities within its city limits, its proximity to the Fairview Range Medical Center and local clinics ensures that residents have access to necessary medical services and healthcare resources.