Living in Columbus
Posted by Jason Huerkamp on Tuesday, October 24, 2023 at 8:45:21 AM
By Jason Huerkamp / October 24, 2023
Comment
Columbus, Minnesota, nestled in the Anoka County area, is a picturesque and tranquil community renowned for its natural beauty and small-town charm. With a population of around 4,000 residents, Columbus offers a peaceful escape from the hustle and bustle of nearby Minneapolis-St. Paul, located just 25 miles to the south.
This idyllic town is known for its stunning natural surroundings, featuring lush forests, serene lakes, and abundant wildlife. The Rum River, which flows through the area, provides recreational opportunities such as fishing, kayaking, and hiking along its scenic banks.
Columbus residents benefit from a close-knit, friendly community, and the town hosts various events throughout the year that bring neighbors together. Its proximity to the Twin Cities ensures access to urban amenities while preserving a rural atmosphere. The excellent schools, safe neighborhoods, and easy access to outdoor adventures make Columbus, Minnesota, a perfect place to call home for those seeking a balance between city life and natural beauty.
1. Cost of Living
Columbus, Minnesota, offers a cost of living that is generally lower than the nearby Twin Cities, making it an attractive option for those seeking affordability without sacrificing quality of life. Housing in Columbus is relatively more affordable than in Minneapolis or St. Paul, with options ranging from single-family homes to apartments. The town's real estate market typically features reasonable property prices and rental rates.
Utilities, groceries, and other everyday expenses in Columbus are on par with or slightly below the national average, contributing to overall affordability. Moreover, residents benefit from Minnesota's strong job market and higher-than-average income levels, which help offset living costs.
Columbus offers a cost-effective lifestyle without sacrificing access to essential services, quality schools, and recreational opportunities. However, as with any location, the cost of living can vary based on individual circumstances, so it's advisable to research and budget according to personal needs and preferences when considering relocation to Columbus, Minnesota.
2. Safety
Columbus, Minnesota, is generally considered a safe and secure community. It benefits from being part of Anoka County, which has a reputation for low crime rates compared to more urban areas. The town's relatively small population and tight-knit community contribute to its overall safety.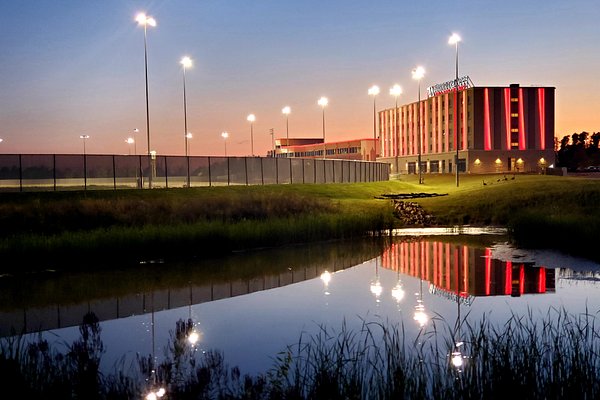 Law enforcement services are provided by the Anoka County Sheriff's Office, and they work diligently to maintain peace and security in the area. Residents report feeling safe in their neighborhoods, and crime rates in Columbus are typically lower than the national average.
While no place is entirely free of crime, Columbus enjoys a sense of security that attracts families and individuals looking for a peaceful living environment. As with any location, it's a good practice to stay informed about local safety and take common-sense precautions, but overall, Columbus, Minnesota, is known for being a safe and comfortable place to call home.
3. Schools
Columbus, Minnesota, offers a range of educational opportunities for its residents. The town is served by the Anoka-Hennepin School District, one of the largest and most well-regarded districts in the state. Within Columbus, you'll find several excellent public schools, such as Columbus Elementary School, which provide quality education for local students.
The schools in Columbus are known for their dedicated educators, a strong emphasis on academic excellence, and a commitment to creating a supportive learning environment. The district offers various programs and extracurricular activities to meet the diverse needs and interests of students. Additionally, the schools often enjoy strong community support and parental involvement.
Families looking for educational options also have access to nearby schools in the Twin Cities area, providing a wide array of choices for students of all ages. Columbus, Minnesota, offers a solid educational foundation that prepares students for future success.
4. Job Opportunities
Job opportunities in Columbus, Minnesota, are primarily driven by its proximity to the larger metropolitan area of the Twin Cities, which includes Minneapolis and St. Paul. Many residents of Columbus commute to these nearby cities for employment, given the short distance of about 25 miles, which makes it convenient for daily commuting.
The Twin Cities region is a thriving economic hub with a diverse job market. It offers opportunities in various sectors, including healthcare, education, technology, manufacturing, finance, and more. This proximity to a major urban center provides Columbus residents with access to a wide range of career options and industries.
Columbus itself, while smaller in size, may also have some local employment opportunities, such as jobs in retail, services, and small businesses. However, many residents choose to take advantage of the job diversity and potential for career growth in the Twin Cities while enjoying the suburban and rural lifestyle that Columbus provides.
Here are the Top 5 Employers in Columbus:
Columbus Elementary School: The local elementary school would employ teachers, administrative staff, and support personnel.
Local Businesses: Small businesses such as local shops, restaurants, and service providers could be significant employers in the community.
Agricultural Operations: Given the town's rural setting, agricultural enterprises may employ local residents.
Construction and Trade Services: Some construction companies and trade service providers may operate in the area, offering employment opportunities.
Local Government: Local government positions, including administrative roles and public works, may also provide jobs for residents.
5. Weather
Columbus, Minnesota, experiences a typical Midwestern climate with distinct four seasons. Here's an overview of the weather you can expect in Columbus throughout the year:
Spring (March to May): Spring in Columbus brings milder temperatures, with daytime highs ranging from the 40s to the 60s Fahrenheit. It's a season of awakening nature and often sees some rainfall.
Summer (June to August): Summers are warm and can be humid. High temperatures typically range from the 70s to the mid-80s. It's an ideal time for outdoor activities and enjoying the lakes and natural beauty in the area.
Fall (September to November): The fall season in Columbus is characterized by cool, crisp air and colorful foliage. Temperatures range from the 50s to the 70s. It's a popular time for apple picking and enjoying the changing leaves.
Winter (December to February): Winters in Columbus are cold and snowy. High temperatures are typically in the 20s and 30s, and snowfall is common. Winter sports like ice skating, snowmobiling, and skiing are popular during this time.
Columbus, being located in Minnesota, experiences a wide range of temperatures throughout the year. It's essential to be prepared for the seasonal variations and have appropriate clothing and gear to enjoy the outdoor activities and make the most of the beautiful landscapes that the area offers.
6. Transportation
Transportation options in Columbus, Minnesota, are influenced by its suburban and rural setting, with residents often relying on private vehicles for their daily commutes and errands. Here are some key aspects of transportation in the area: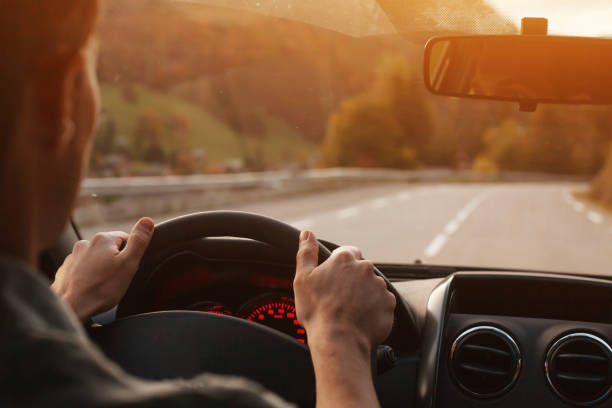 The most common mode of transportation in Columbus is personal cars. Roads and highways provide convenient access to neighboring cities and the Twin Cities metropolitan area. Commuters typically have an easy drive to Minneapolis and St. Paul for work and leisure.
Public transportation options are more limited in Columbus compared to the nearby urban areas. Some residents may use the Northstar Commuter Rail, which connects parts of the Twin Cities with downtown Minneapolis.
Columbus offers scenic rural roads and trails that are popular among cyclists and walkers. However, it's important to note that bike lanes and sidewalks may not be as prevalent as in more urban areas.
Ridesharing services like Uber and Lyft are available and can provide transportation options when needed.
For long-distance travel, the Minneapolis-Saint Paul International Airport (MSP) is the major international airport serving the region and is located within a reasonable driving distance from Columbus.
While Columbus may not have an extensive public transit system, it provides a peaceful and easily navigable environment, with convenient access to urban amenities and transportation options in the nearby Twin Cities.
7. Culture and Community
Columbus is a tight-knit community where residents often know their neighbors and are actively involved in local events and organizations. This sense of community fosters a friendly and welcoming atmosphere.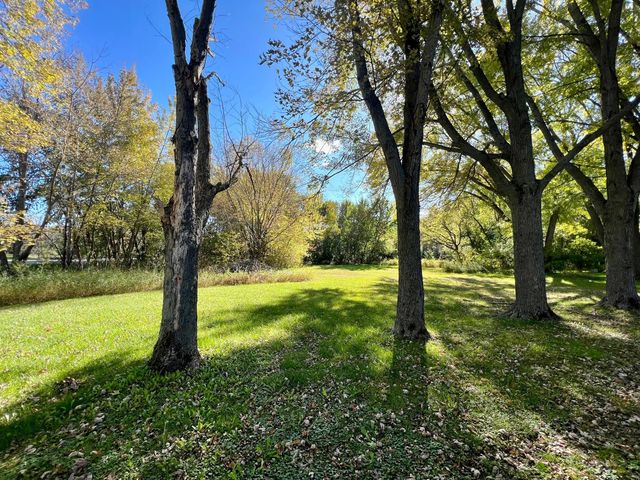 Columbus hosts various community events and activities throughout the year, including fairs, festivals, and parades. These events bring residents together and create a strong community bond.
The natural beauty of the area attracts outdoor enthusiasts who enjoy activities like fishing, hiking, biking, and boating. The Rum River and surrounding parks provide opportunities for recreational activities.
Columbus has a rich history, and some residents take pride in preserving and celebrating the town's heritage. This can be seen in historical sites, museums, and local traditions.
The community places a high value on education, with residents actively engaged in supporting local schools and educational initiatives.
Many residents participate in volunteer activities, contributing to the betterment of the community through service organizations and local initiatives.
Columbus, Minnesota, offers a tranquil and friendly atmosphere where the community is an integral part of daily life. Its culture emphasizes both the beauty of the natural surroundings and the warmth of the people who call Columbus home.
8. Healthcare
Columbus, Minnesota, benefits from its proximity to the Minneapolis-Saint Paul metropolitan area, which provides residents with access to a wide range of healthcare services and facilities. The healthcare infrastructure in the Twin Cities is extensive, offering top-tier medical institutions, hospitals, specialty clinics, and medical professionals. These facilities cater to a diverse array of medical needs, from routine check-ups to specialized treatments.
Within Columbus itself, there may be local clinics and healthcare providers offering primary care and general medical services. The town's residents can enjoy the convenience of having healthcare options nearby. Additionally, emergency services are readily accessible, with nearby hospitals equipped to handle urgent medical situations.
Overall, Columbus offers a comfortable living environment with access to high-quality healthcare services, ensuring that residents have their medical needs met and can enjoy peace of mind regarding their health and well-being.