Living in East Bethel
Posted by Jason Huerkamp on Wednesday, June 14, 2023 at 10:00 AM
By Jason Huerkamp / June 14, 2023
Comment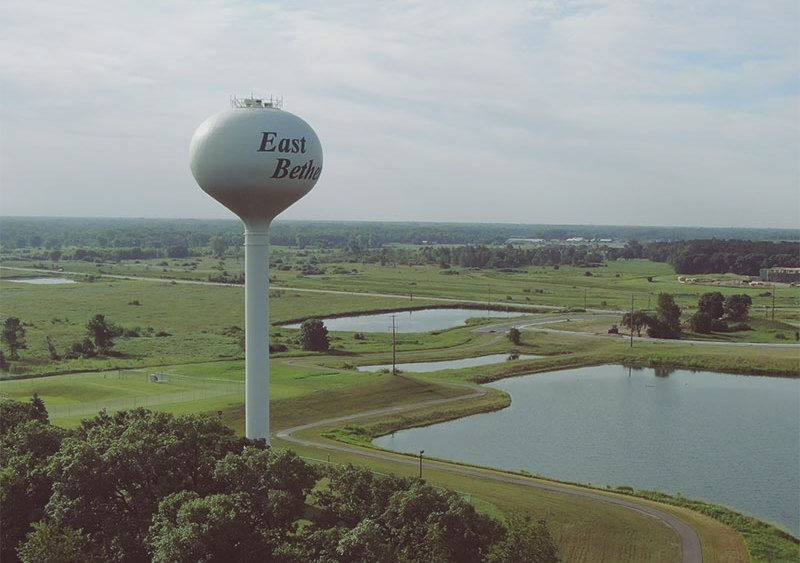 East Bethel, Minnesota is a charming community located in Anoka County, known for its small-town appeal and scenic surroundings. With a population of approximately 12,000 residents, East Bethel offers a tight-knit and welcoming atmosphere. The town is characterized by its beautiful natural landscapes, including numerous lakes, parks, and trails, making it a haven for outdoor enthusiasts. Residents can enjoy activities such as fishing, boating, hiking, and biking right in their backyard.
Despite its rural setting, East Bethel provides convenient access to urban amenities. The bustling city of Minneapolis is just a short drive away, offering an array of cultural attractions, shopping centers, and dining options. This proximity to a major city makes East Bethel an ideal place for those seeking a balance between peaceful suburban living and easy access to urban excitement.
In terms of community spirit, East Bethel thrives with various events and activities that bring residents together. Whether it's summer festivals, farmers' markets, or local sports events, there's always something happening to foster a sense of belonging.
Overall, East Bethel, Minnesota offers a serene and family-friendly environment, where residents can enjoy the beauty of nature, engage in community activities, and benefit from the convenience of nearby urban amenities.
1. Cost of Living
The cost of living in East Bethel, Minnesota is generally considered to be affordable compared to the national average. Housing costs in East Bethel tend to be lower than in larger cities like Minneapolis. The median home price in East Bethel is typically lower than the state average, making it an attractive option for homeownership.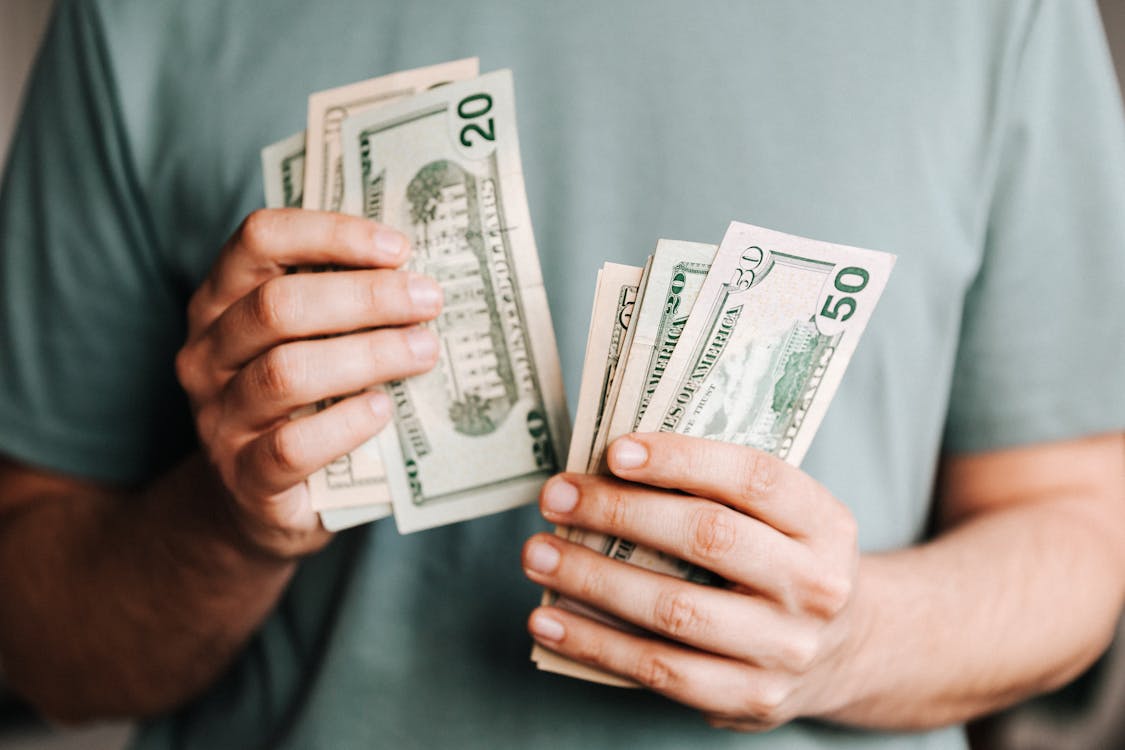 Other aspects of the cost of living, such as groceries, transportation, and healthcare, are also in line with or slightly below the national average. However, it's important to note that individual circumstances and lifestyle choices can greatly impact overall expenses.
While East Bethel offers a more affordable cost of living, it's crucial to consider personal income, employment opportunities, and lifestyle preferences when evaluating the affordability of a specific area. It's advisable to research and compare specific costs relevant to your circumstances, such as housing prices, property taxes, utility rates, and local services, to get a comprehensive understanding of the cost of living in East Bethel.
2. Safety
East Bethel, Minnesota is generally considered a safe community to live in. As with any place, it's important to take necessary precautions and be aware of your surroundings, but East Bethel has a reputation for being a relatively low-crime area.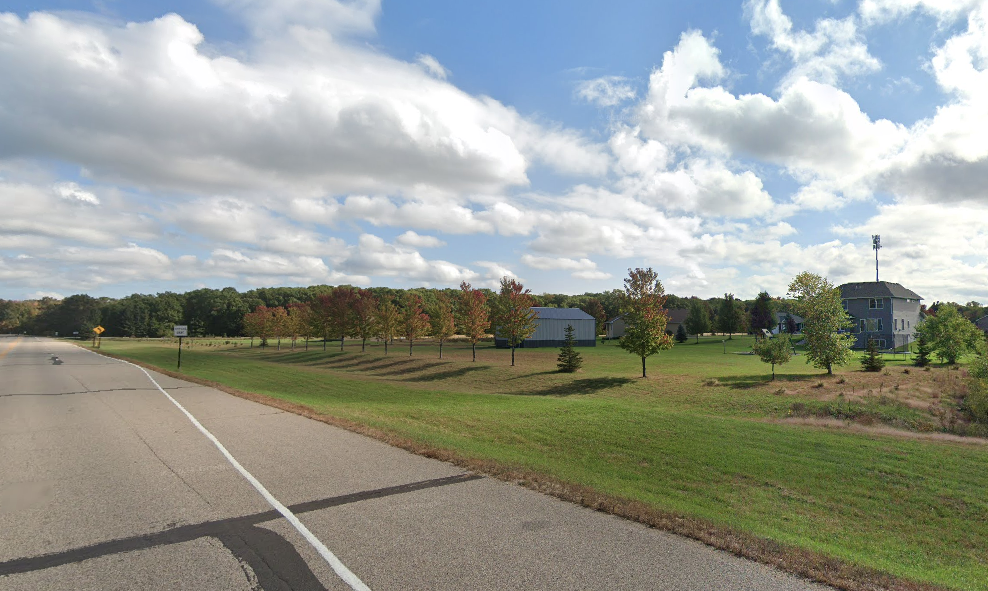 Anoka County, where East Bethel is located, has a well-established law enforcement presence, and the local authorities work diligently to ensure the safety and security of residents. The community benefits from a strong sense of community engagement and cooperation, which can contribute to a safer environment.
To stay informed about safety in East Bethel, residents can participate in neighborhood watch programs, attend community meetings, and stay connected with local law enforcement through initiatives like community policing.
As with any location, it's recommended to research crime statistics, consult local authorities, and consider personal safety measures when assessing the safety of a specific area.
3. Schools
East Bethel, Minnesota is served by several school districts, primarily the St. Francis School District (ISD 15) and the Forest Lake Area School District (ISD 831). These districts offer a range of educational opportunities for students of different ages.
The St. Francis School District operates multiple schools within the community, including elementary, middle, and high schools. The district is committed to providing a quality education, and its schools offer a variety of academic and extracurricular programs. St. Francis High School, in particular, has received recognition for its strong athletic programs and student achievements.
The Forest Lake Area School District also serves parts of East Bethel. It consists of several schools, including elementary, middle, and high schools, with a focus on academic excellence, diverse learning opportunities, and community involvement. The district provides a supportive learning environment and offers a variety of extracurricular activities and sports programs.
Both school districts strive to provide students with a well-rounded education and support their individual growth and development. It's always recommended for parents and students to research specific schools, visit campuses, and consult with district officials to gather more detailed information about the schools and their programs.
Additionally, East Bethel is within reasonable proximity to various colleges and universities in the Minneapolis-Saint Paul metropolitan area, providing further educational opportunities for students pursuing higher education.
4. Job Opportunities
Job opportunities in East Bethel, Minnesota can vary depending on the industry and specific occupation. East Bethel is primarily a residential community, and the majority of residents commute to neighboring cities for employment.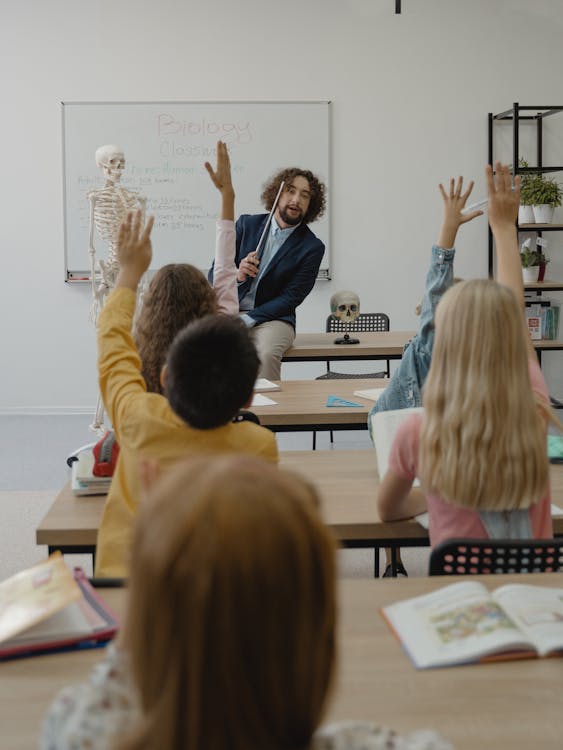 The nearby city of Minneapolis, which is approximately a 30 to 45-minute drive away, offers a wide range of job opportunities in various sectors such as finance, healthcare, technology, manufacturing, and education. With its status as a major metropolitan area, Minneapolis provides access to a diverse job market and numerous employment options.
East Bethel itself has some local businesses and small enterprises that contribute to the local economy. However, the availability of jobs directly within the town may be limited compared to larger urban areas. Some residents of East Bethel may choose to work within the community, such as in retail, services, or local government positions.
For broader job opportunities, residents of East Bethel can explore nearby cities such as Minneapolis, Saint Paul, or other communities in the Twin Cities metropolitan area. Networking, online job portals, and local employment agencies can be helpful resources for finding job openings in the region.
It's important to research specific industries and companies of interest, consider commuting options, and stay informed about job market trends to maximize employment opportunities in the area.
Here are the Top 5 Employers in East Bethel:
Anoka-Hennepin School District: As one of the largest school districts in Minnesota, the Anoka-Hennepin School District employs a substantial number of teachers, administrators, and support staff. The district serves multiple communities, including East Bethel.
St. Francis School District (ISD 15): The St. Francis School District is responsible for the operation of several schools within the St. Francis area, including East Bethel. It employs a significant number of educators and support personnel.
Mercy Hospital - Allina Health: Located in nearby Coon Rapids, Mercy Hospital is part of the Allina Health system. It is a major healthcare provider in the region, offering employment opportunities for medical professionals, support staff, and administrative roles.
Medtronic: A global medical technology company with a significant presence in the Minneapolis-Saint Paul area, Medtronic employs thousands of people in various fields, including research and development, manufacturing, sales, and administration.
Walmart: The Walmart Supercenter in nearby Andover provides employment opportunities for retail associates, management positions, and other roles. While not located in East Bethel itself, it is a nearby option for employment.
5. Weather
The weather in East Bethel, Minnesota is characterized by distinct seasons. The region experiences a continental climate, which means residents can expect a range of temperatures and weather conditions throughout the year.
Summer in East Bethel is typically warm and humid, with average temperatures ranging from the 70s°F (20s°C) to the 80s°F (high 20s to mid-30s°C). It's a great time for outdoor activities, and residents often take advantage of the nearby lakes and parks.
Fall brings cooler temperatures, with highs in the 50s°F (10 to 15°C) in September, gradually dropping to the 30s°F (around 0°C) in November. The region is known for its vibrant autumn foliage, making it a picturesque time to explore the outdoors.
Winter in East Bethel is cold and snowy. Temperatures can drop below freezing, with average highs ranging from the 20s°F (-5 to -2°C). Snowfall is common, and residents should be prepared for winter weather conditions, including ice and snow-covered roads.
Spring sees a gradual transition from winter to warmer temperatures. March and April tend to be cool, with temperatures gradually climbing into the 50s°F (10 to 15°C) by May. Spring can bring unpredictable weather patterns, including rain showers and occasional thunderstorms.
6. Transportation
Transportation options in East Bethel, Minnesota primarily rely on private vehicles, as the community is located in a suburban area with limited public transportation. Many residents own cars and use them as their primary mode of transportation for commuting and running errands.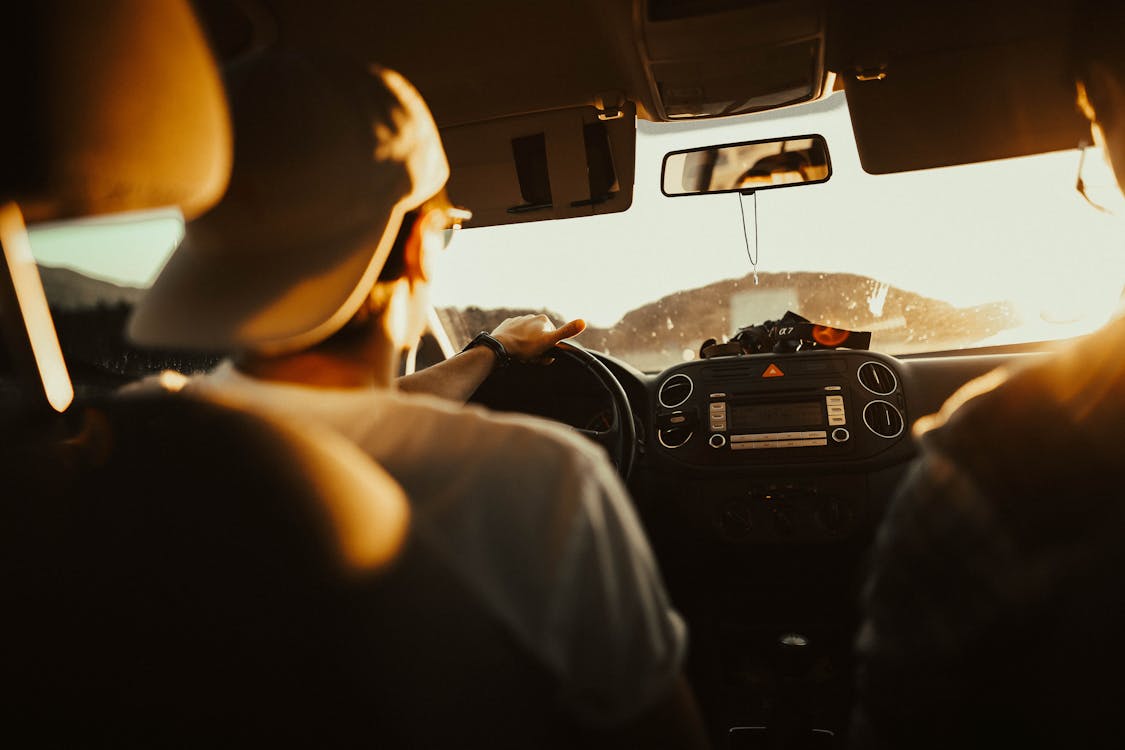 For those who prefer public transportation, East Bethel is served by Metro Transit bus services. Routes and schedules may be more limited compared to the extensive transit network in larger cities like Minneapolis. However, these bus services can provide connections to nearby communities and transit hubs.
For air travel, the Minneapolis-Saint Paul International Airport (MSP) is the closest major airport, located approximately 45 minutes to an hour's drive away from East Bethel. MSP is one of the busiest airports in the United States and offers domestic and international flights, providing convenient air travel options for residents.
Cycling is also a viable transportation option in East Bethel, with various biking trails and paths in the area. Many residents enjoy biking for recreation and commuting within the community.
Given the suburban nature of East Bethel, the community is designed with a focus on personal vehicles. Having access to a car is generally considered essential for convenient travel and commuting to nearby cities for work, shopping, or entertainment.
7. Culture and Community
The culture and community of East Bethel, Minnesota are characterized by a strong sense of community engagement, small-town charm, and a close-knit atmosphere. Residents in East Bethel often foster a friendly and welcoming environment, creating a tight community bond.
Community events and activities play a significant role in East Bethel's culture. Festivals, parades, and local gatherings are common throughout the year, providing opportunities for residents to come together, celebrate, and build connections. These events often showcase local talent, food, and traditions, fostering a sense of pride and unity within the community.
East Bethel also values its natural surroundings. The town boasts beautiful parks, lakes, and trails that encourage outdoor recreation and a love for nature. Residents often engage in activities such as fishing, boating, hiking, and biking, taking advantage of the picturesque landscapes.
In terms of education, East Bethel is served by dedicated school districts, emphasizing the importance of providing quality education to its residents. Schools often play an essential role in the community, hosting events, sports activities, and fostering a sense of pride among students, parents, and educators.
Volunteerism and community involvement are also prevalent in East Bethel. Residents actively participate in local initiatives, community service projects, and civic organizations, further strengthening the community fabric.
Overall, East Bethel's culture and community reflect a small-town atmosphere where residents value relationships, nature, and active engagement. The community's commitment to fostering a strong sense of togetherness creates a supportive and neighborly environment for residents to call home.
8. Healthcare
Healthcare in East Bethel, Minnesota is readily accessible with various medical facilities and services available to residents. The community is within proximity to hospitals, clinics, and healthcare providers in the surrounding area, ensuring adequate medical care.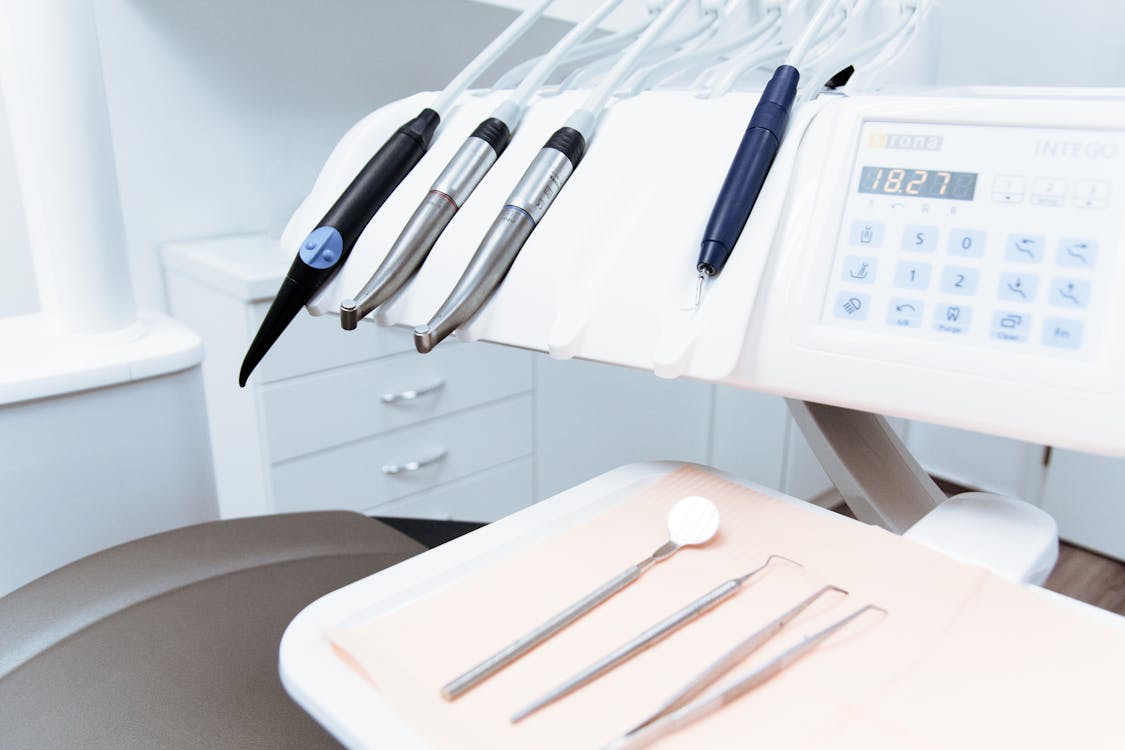 Residents of East Bethel can access healthcare services through nearby hospitals and medical centers. Some notable hospitals in the region include Mercy Hospital in Coon Rapids, Unity Hospital in Fridley, and Fairview Lakes Medical Center in Wyoming. These facilities offer a range of services, including emergency care, specialized treatments, surgeries, and comprehensive medical care.
Primary care clinics and specialty practices are also available in and around East Bethel. These clinics provide routine check-ups, preventive care, and specialized healthcare services in various fields such as family medicine, pediatrics, internal medicine, and more. Residents have options for choosing healthcare providers based on their specific needs and preferences.
Additionally, East Bethel benefits from being part of the larger Twin Cities metropolitan area, which has a well-developed healthcare infrastructure. This provides residents with access to renowned medical institutions, cutting-edge treatments, and specialized healthcare services within a reasonable distance.
Residents of East Bethel are advised to research local healthcare providers, insurance coverage options, and nearby facilities to find healthcare services that meet their individual needs. It's also recommended to maintain regular check-ups, establish relationships with primary care providers, and have appropriate health insurance coverage to ensure comprehensive healthcare support.