Living in Ham Lake
Posted by Jason Huerkamp on Wednesday, May 31, 2023 at 11:15:20 AM
By Jason Huerkamp / May 31, 2023
Comment
Ham Lake, Minnesota is a peaceful suburban community located in Anoka County. Known for its scenic landscapes and abundant outdoor recreational opportunities, Ham Lake offers residents a balanced blend of rural charm and urban convenience. The city is characterized by its numerous lakes, parks, and trails, providing ample opportunities for activities such as boating, fishing, hiking, and biking. Ham Lake is also home to many equestrian properties and horse-friendly trails, attracting horse enthusiasts.
While offering a quiet and serene environment, Ham Lake is still within proximity to the Twin Cities metropolitan area, allowing residents easy access to shopping, dining, entertainment, and employment opportunities. The city maintains a strong sense of community, with regular events and gatherings that foster connections among neighbors.
In terms of education, Ham Lake is served by excellent schools, making it an appealing choice for families. The city's low crime rate and dedicated public safety services contribute to a safe and secure living environment.
Overall, Ham Lake, Minnesota provides a tranquil suburban lifestyle surrounded by natural beauty, while offering convenient access to urban amenities and a strong sense of community.
1. Cost of Living
The cost of living in Ham Lake, Minnesota is generally considered to be slightly higher than the national average. Housing prices in Ham Lake can vary, with a mix of affordable homes and more upscale properties. The median home price in the area tends to be above the national average, reflecting the desirable nature of the community and its proximity to the Twin Cities.
Other aspects of the cost of living, such as transportation, utilities, and healthcare, are in line with national averages. Grocery and consumer goods prices are generally comparable to those in surrounding areas.
While the cost of living may be slightly higher, residents of Ham Lake often find that the quality of life and amenities available in the community make it worthwhile. The city's peaceful surroundings, access to outdoor recreation, excellent schools, and strong sense of community contribute to a high standard of living. Additionally, the proximity to the Twin Cities provides ample employment opportunities and urban conveniences, making Ham Lake an attractive place to call home.
2. Safety
Ham Lake, Minnesota is known for being a relatively safe community. The city has a low crime rate, which contributes to a sense of security among residents. The local law enforcement agencies are dedicated to maintaining public safety and ensuring the well-being of the community.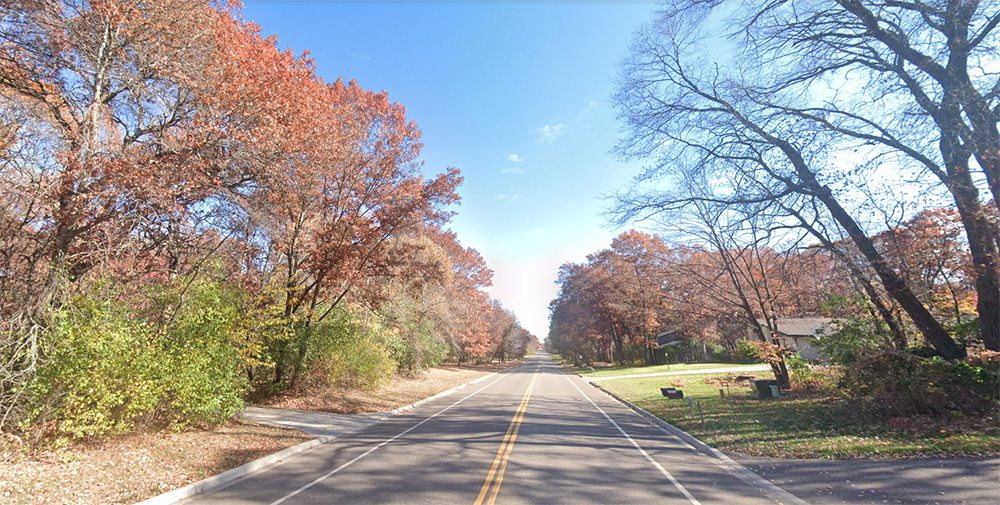 Ham Lake benefits from its suburban setting, which generally lends itself to a lower crime rate compared to more urban areas. The community is tight-knit, and neighbors often look out for one another, fostering a strong sense of community safety.
While it's important to note that no place is completely immune to crime, Ham Lake's commitment to public safety, combined with its family-friendly environment, contributes to an overall feeling of security for its residents. It's always advisable to stay informed about local safety measures and take common-sense precautions to ensure personal safety, as one would in any community.
3. Schools
Ham Lake, Minnesota is served by several excellent schools that prioritize education and provide a quality learning environment for students. The city is part of the Anoka-Hennepin School District, one of the largest and most highly regarded school districts in the state.
Students in Ham Lake attend a variety of public schools within the district, including elementary, middle, and high schools. These schools offer a comprehensive curriculum, dedicated teachers, and a range of extracurricular activities to support the overall development of students.
In addition to the public school options, there are also private and charter schools available in the surrounding area, providing families with additional educational choices.
The Anoka-Hennepin School District places a strong emphasis on academic achievement, college and career readiness, and extracurricular involvement. The district has a reputation for providing a well-rounded education that prepares students for success beyond high school.
Overall, the schools in Ham Lake, Minnesota offer a high standard of education and a variety of opportunities for students to thrive academically, socially, and personally.
4. Job Opportunities
Ham Lake, Minnesota is a suburban community located within proximity to the Twin Cities metropolitan area, which provides residents with a range of job opportunities. While Ham Lake itself is predominantly residential, its convenient location allows residents to access various employment options in nearby cities.
The Twin Cities metropolitan area is home to a diverse economy, with sectors such as healthcare, education, finance, technology, manufacturing, and retail. Major corporations, small businesses, and entrepreneurial ventures can be found throughout the region, offering a wide range of job opportunities.
Ham Lake residents can take advantage of the proximity to neighboring cities such as Minneapolis and St. Paul, where they can find employment in various industries. Additionally, commuting to nearby employment centers is common, with accessible transportation options available.
The job market and specific opportunities may vary based on individual skills, qualifications, and industry preferences. However, living in Ham Lake provides residents with access to a vibrant regional economy, opening up a range of job prospects within commuting distance.
Here are the Top 5 Employers in Ham Lake Minnesota:
1. Anoka-Hennepin School District: The Anoka-Hennepin School District is one of the largest employers in the region, providing education and employment opportunities to a significant number of residents in Ham Lake and surrounding communities.
2. Allina Health: Allina Health is a leading healthcare system in the Twin Cities metropolitan area, operating several hospitals, clinics, and specialty care centers. They employ a diverse range of healthcare professionals, including doctors, nurses, and support staff.
3. Medtronic: Medtronic, a global medical technology company, has a significant presence in the Twin Cities. They specialize in the development and manufacturing of medical devices, offering employment opportunities in various fields, such as research, engineering, sales, and marketing.
4. Target Corporation: Target, one of the largest retail corporations in the United States, has its headquarters located in nearby Minneapolis. They employ a large number of individuals in various roles, including corporate positions, retail operations, logistics, and technology.
5. UnitedHealth Group: UnitedHealth Group, a leading healthcare company, is headquartered in Minneapolis. They provide health insurance, healthcare services, and technology solutions. UnitedHealth Group offers employment opportunities in areas such as healthcare management, analytics, technology, and customer service.
5. Weather
The weather in Ham Lake, Minnesota can be characterized by four distinct seasons, showcasing the changing beauty of nature throughout the year.
In the summer months (June to August), Ham Lake experiences warm and pleasant weather with average high temperatures ranging from the 70s to low 80s Fahrenheit (20s to high 20s Celsius). It is a great time for outdoor activities, enjoying the numerous lakes and parks in the area.
Fall (September to November) brings a spectacular display of colors as the leaves on the trees change. Temperatures gradually cool down, with highs in the 50s to 60s Fahrenheit (10s to low 20s Celsius). It's a perfect time to go hiking or visit local apple orchards.
Winter (December to February) in Ham Lake is typically cold and snowy. Average high temperatures range from the teens to 30s Fahrenheit (-5 to single-digit Celsius). Snowfall is common, providing opportunities for winter sports such as skiing, snowboarding, and ice skating.
Spring (March to May) brings the transition from winter to warmer weather. Temperatures start to rise, with highs in the 40s to 60s Fahrenheit (5 to high teens Celsius). Spring can be unpredictable with occasional rain showers, but it's also a time when nature starts to bloom, making it ideal for outdoor activities and enjoying the vibrant colors.
It's important to note that weather patterns can vary from year to year, and extreme weather conditions like heatwaves, heavy snowstorms, or severe thunderstorms can occur occasionally. It's advisable to check local weather forecasts and be prepared for seasonal changes when living in Ham Lake, Minnesota.
6. Transportation
Transportation options in Ham Lake, Minnesota primarily revolve around private vehicles and road networks. Being a suburban community, most residents rely on cars for their daily transportation needs. Ham Lake is well-connected to major highways, making it convenient for commuting to nearby cities or accessing other areas within the region.
Public transportation options, such as buses and trains, are limited within Ham Lake itself. However, residents can utilize the regional public transit system, such as Metro Transit, which operates bus services throughout the Twin Cities metropolitan area. Park-and-ride facilities are available in nearby cities, providing an option for commuters to access public transportation for their daily travel.
For air travel, the Minneapolis-St. Paul International Airport is approximately 40 miles (64 kilometers) southwest of Ham Lake, offering domestic and international flights.
Additionally, Ham Lake is a bicycle-friendly community, with several biking and walking trails, including the Rice Creek Chain of Lakes Trail, which connects to neighboring cities. These trails provide opportunities for recreational cycling and walking.
Overall, while private vehicles are the primary mode of transportation in Ham Lake, residents can also access regional public transit options and enjoy the community's biking and walking trails for recreational purposes.
7. Culture and Community
Ham Lake, Minnesota fosters a strong sense of community and embraces a vibrant culture. Despite its suburban setting, residents in Ham Lake often find a close-knit and friendly environment that contributes to a sense of belonging.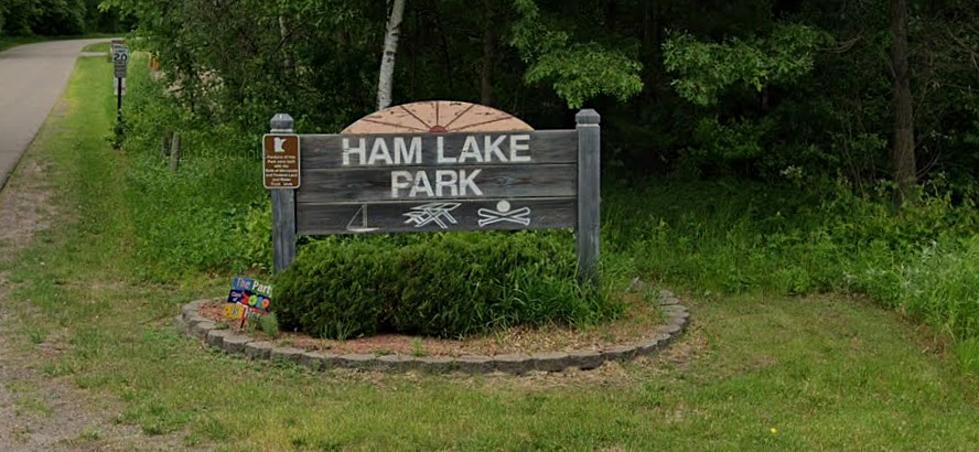 The community takes pride in organizing various events and activities throughout the year that bring residents together. These may include community festivals, parades, farmers markets, and holiday celebrations. These events provide opportunities for neighbors to connect, socialize, and build lasting relationships.
Ham Lake also values its natural surroundings and outdoor spaces. Residents can explore the city's numerous lakes, parks, and trails, enjoying activities such as boating, fishing, hiking, and biking. The community's appreciation for nature creates a shared love for the outdoors and an opportunity for outdoor recreation and relaxation.
Moreover, Ham Lake embraces a spirit of volunteerism and civic engagement. Residents actively participate in community initiatives, such as neighborhood associations, environmental conservation efforts, and local service organizations. These collective efforts contribute to the overall well-being and positive growth of the community.
The cultural scene in Ham Lake is enriched by its proximity to the Twin Cities. Residents can easily access the vibrant arts, music, theater, and culinary offerings in Minneapolis and St. Paul. Additionally, nearby communities often host cultural events and festivals that showcase diverse traditions and talents.
Overall, Ham Lake, Minnesota offers a warm and welcoming community that values its residents' well-being, fosters connections among neighbors, and celebrates the natural beauty and cultural richness of the area.
8. Healthcare
Ham Lake, Minnesota benefits from a robust healthcare system that provides residents with access to quality medical care. The community is within proximity to several hospitals, clinics, and healthcare facilities that cater to a range of healthcare needs.
Residents in Ham Lake have access to a variety of primary care physicians, specialists, and healthcare professionals in nearby cities. The healthcare providers in the area offer comprehensive medical services, including routine check-ups, preventive care, diagnostic tests, and treatment for various health conditions.
The larger metropolitan area, including Minneapolis and St. Paul, is home to renowned medical centers and hospitals, providing specialized care and advanced treatments. These facilities cover a wide range of medical specialties, including cardiology, oncology, orthopedics, and more.
In addition to traditional healthcare services, Ham Lake and the surrounding area also offer options for alternative and complementary therapies, such as chiropractic care, acupuncture, and holistic medicine.
Residents can also find various pharmacies and retail clinics in and around Ham Lake, ensuring easy access to prescription medications, over-the-counter drugs, and basic medical supplies.
Overall, Ham Lake, Minnesota provides a well-developed healthcare infrastructure that meets the medical needs of its residents. With a combination of local healthcare providers and access to larger medical centers in the Twin Cities, residents have a range of options for quality healthcare services.