Living in Hugo
Posted by Jason Huerkamp on Monday, June 5, 2023 at 2:55:33 PM
By Jason Huerkamp / June 5, 2023
Comment
Hugo, Minnesota is a vibrant and welcoming community located in Washington County. Situated just north of the Twin Cities metropolitan area, Hugo offers residents the best of both worlds: a small-town atmosphere with easy access to urban amenities.
Nature enthusiasts will find themselves immersed in the area's natural beauty. With numerous lakes, parks, and trails, outdoor activities like fishing, boating, hiking, and biking are popular pastimes. Rice Creek Chain of Lakes Regional Park and Oneka Ridge Golf Course are local favorites for outdoor recreation.
Hugo boasts excellent schools, making it an ideal place for families. The community is served by the highly regarded White Bear Lake Area School District, which offers quality education and extracurricular opportunities for students.
The town has a strong sense of community, with regular events and activities that bring neighbors together. From farmers markets to festivals and parades, there's always something happening in Hugo..
Despite its small-town charm, Hugo is conveniently located near major highways, allowing for an easy commute to Minneapolis and St. Paul. Residents can enjoy the tranquility of suburban living while still having access to the cultural and employment opportunities of the metropolitan area.
Overall, living in Hugo, Minnesota offers a fulfilling and balanced lifestyle, combining natural beauty, community spirit, quality education, and proximity to urban conveniences.
1. Cost of Living
The cost of living in Hugo, Minnesota is generally considered to be higher than the national average. Housing expenses contribute significantly to the overall cost of living in the area. While there is a range of housing options available, including single-family homes, townhouses, and apartments, the prices tend to be relatively higher compared to other parts of the country.
Other factors that contribute to the cost of living in Hugo include transportation, utilities, groceries, healthcare, and taxes. These costs are generally in line with or slightly higher than the national average. However, it's important to note that living costs can vary depending on individual circumstances, lifestyle choices, and personal preferences.
Despite the higher cost of living, many residents find the quality of life in Hugo to be worth the investment. The town offers a safe and family-friendly environment, excellent schools, access to recreational amenities, and a strong sense of community.
When considering the cost of living in Hugo or any other location, it's advisable to evaluate personal financial circumstances, income levels, and individual priorities to make an informed decision.
2. Safety
Hugo, Minnesota is generally considered to be a safe place to live. The town has a reputation for its low crime rates and is known for its community-oriented approach to safety. Residents often highlight the sense of security they feel in the area.
Hugo benefits from its location in Washington County, which has a strong law enforcement presence and proactive community policing strategies. The local police department works diligently to maintain the safety and well-being of residents.
Additionally, the town's tight-knit community plays a significant role in fostering a safe environment. Neighbors look out for one another, and community involvement in crime prevention programs, such as neighborhood watch groups, is encouraged.
As with any community, it is always advisable to practice common-sense safety precautions, such as locking doors, being aware of your surroundings, and reporting any suspicious activities to local authorities. Staying informed about local safety resources and emergency preparedness measures is also beneficial for residents.
Overall, Hugo, Minnesota is considered a safe place to live, and its community-oriented approach to safety contributes to the overall well-being and peace of mind of its residents.
3. Schools
Hugo, Minnesota is served by the White Bear Lake Area School District (ISD 624), which includes several highly regarded schools. The district is known for its commitment to academic excellence, strong extracurricular programs, and dedicated teachers.
The White Bear Lake Area School District operates multiple schools in the area, including elementary, middle, and high schools. Some notable schools in the district include Hugo Elementary School, Oneka Elementary School, and White Bear Lake Area High School - North Campus.
The schools in the district prioritize student achievement, providing a comprehensive education that prepares students for their future endeavors. The district offers a range of academic programs, including Advanced Placement (AP) courses, gifted and talented programs, special education services, and a variety of extracurricular activities.
Parents and students appreciate the district's commitment to a well-rounded education, which includes opportunities for sports, arts, music, and other co-curricular activities. The schools also foster a supportive and inclusive environment, promoting student engagement and involvement.
It's always advisable for parents and guardians to research specific schools and programs within the district to ensure they align with their educational goals and preferences. Local school websites, district resources, and parent reviews can provide valuable insights into the educational opportunities available in Hugo.
Overall, the schools in Hugo, Minnesota, are highly regarded and offer students a quality education, a range of extracurricular activities, and a supportive learning environment.
4. Job Opportunities
Hugo, Minnesota benefits from its proximity to the Twin Cities metropolitan area, which provides a wide range of job opportunities for residents. Many residents of Hugo commute to Minneapolis and St. Paul for work, taking advantage of the employment options available in the larger cities.
The Twin Cities area has a diverse economy with various industries, including healthcare, education, finance, technology, manufacturing, retail, and professional services. This offers a range of job opportunities for individuals with different skill sets and backgrounds.
While there are local businesses and establishments in Hugo that provide employment, the town itself is primarily residential and does not have a large concentration of job opportunities within its limits. However, residents can explore employment options in nearby cities and towns, which are easily accessible from Hugo.
It's worth noting that job availability and market conditions can vary over time. It is advisable for job seekers to research current job openings, network, and explore online job portals, professional networks, and local resources to stay updated on the latest opportunities in the region.
Overall, living in Hugo provides residents with the advantage of having a peaceful and suburban lifestyle while still having access to a wide range of job opportunities in the nearby Twin Cities metropolitan area.
Here are the Top 5 Employers in Hugo:
1. Forest Lake Area Schools: As education plays a significant role in the community, Forest Lake Area Schools is likely to be a major employer. It comprises several schools in the area, providing employment opportunities for teachers, administrators, support staff, and other education professionals.
2. Walmart: The Walmart Supercenter in Hugo is a major retail employer in the town, offering jobs in various departments such as sales, customer service, logistics, and management.
3. Lunds & Byerlys: Lunds & Byerlys is a well-known local grocery store chain that could potentially be a significant employer in Hugo. They provide employment opportunities in various positions, including cashiers, stockers, bakery staff, and deli workers.
4. HealthEast Clinic: HealthEast Clinic, part of the larger HealthEast Care System, is a healthcare provider that offers medical services in the area. It is likely to employ a range of healthcare professionals, including doctors, nurses, technicians, and administrative staff.
5. City of Hugo: The local government, including the City of Hugo, is an important employer in the community. They hire individuals for positions in administration, public works, parks and recreation, law enforcement, and other municipal services.
5. Weather
Hugo, Minnesota experiences a four-season climate characteristic of the Upper Midwest region of the United States. The area has warm summers, cold winters, and moderate temperatures during spring and fall.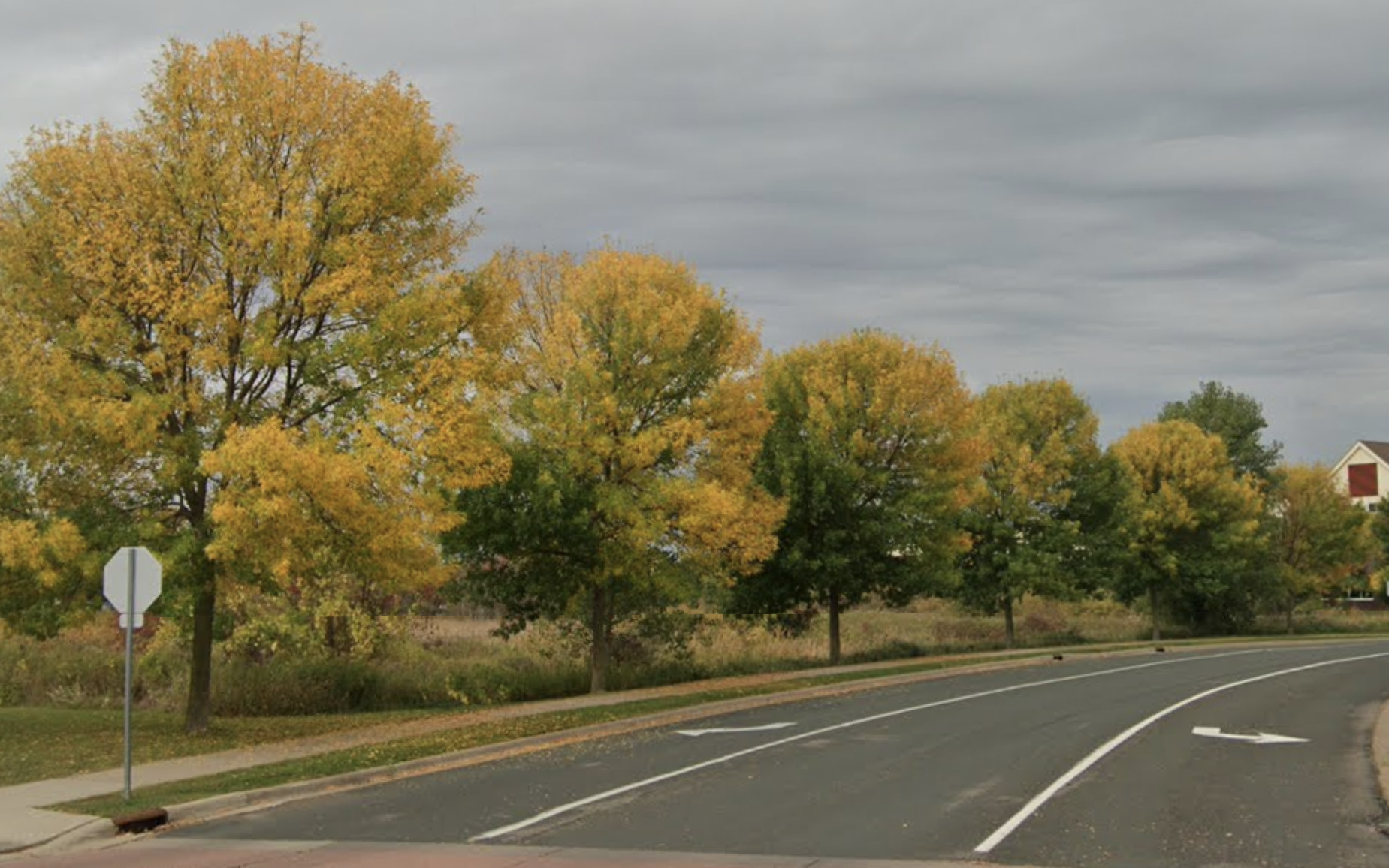 Summer in Hugo is typically warm and humid, with average high temperatures reaching the mid to upper 80s Fahrenheit (around 30 degrees Celsius).
Thunderstorms are common during the summer months, providing relief from the heat. It is a great time for outdoor activities and enjoying the numerous lakes and parks in the area.
Winter in Hugo is cold and snowy. Average high temperatures range from the 20s to low 30s Fahrenheit (-6 to 0 degrees Celsius), with occasional colder spells. Snowfall is common, and the area transforms into a winter wonderland. Residents enjoy winter sports such as skiing, snowboarding, and ice fishing.
Spring and fall bring mild and pleasant weather to Hugo. Spring temperatures gradually increase from the 40s to the 60s Fahrenheit (5 to 20 degrees Celsius) as the season progresses. Fall sees temperatures cooling down from the 60s to the 40s Fahrenheit (15 to 5 degrees Celsius) as leaves change colors, creating a beautiful autumn landscape.
It's important to note that weather patterns can vary from year to year, and extreme weather events are always a possibility. It's advisable to stay updated with local weather forecasts and be prepared for seasonal changes.
Overall, residents of Hugo, Minnesota experience a range of seasons, allowing them to enjoy a variety of outdoor activities and appreciate the beauty of nature throughout the year.
6. Transportation
Transportation options in Hugo, Minnesota primarily revolve around private vehicles, but there are also public transportation alternatives available.
Most residents in Hugo rely on private vehicles for their daily transportation needs. The town is conveniently located near major highways, including Interstate 35E and Highway 61, providing easy access to the Twin Cities metropolitan area and other parts of Minnesota. The road infrastructure in and around Hugo is well-maintained, making commuting by car efficient and convenient.
While there is no direct public transportation service within Hugo itself, residents can access public transit options in nearby cities. The Metro Transit system operates bus services that connect Hugo to the Twin Cities metropolitan area. Express bus routes and park-and-ride facilities are available for commuters traveling to Minneapolis and St. Paul.
Hugo has made efforts to promote biking and walking as alternative modes of transportation. The town has developed bike lanes and trails to encourage active transportation and provide recreational opportunities. Biking and walking can be convenient for shorter trips within the town and for enjoying the scenic surroundings.
For air travel, residents have access to several airports within a reasonable distance. The Minneapolis-St. Paul International Airport (MSP) is approximately 30 miles southwest of Hugo and serves as a major transportation hub for domestic and international flights.
Overall, while private vehicles are the primary mode of transportation in Hugo, residents also have access to public transportation options, biking and walking paths, and ridesharing services. The town's proximity to major highways and nearby public transit systems provides convenient travel options for both local commuting and regional travel.
7. Culture and Community
Hugo, Minnesota, is a vibrant community that embraces its unique culture and fosters a strong sense of togetherness among its residents. The town is known for its friendly and welcoming atmosphere, where neighbors often come together to support and celebrate one another.
The cultural diversity in Hugo is celebrated through various community events and festivals that showcase different traditions, music, and cuisine. These events provide an opportunity for residents to learn about and appreciate different cultures, fostering a sense of unity and understanding.
Community involvement is highly valued in Hugo, with numerous organizations and volunteer groups working together to enhance the quality of life for all residents. Local schools, libraries, and recreational facilities play a vital role in bringing people together, organizing educational programs, and promoting a strong community bond.
Hugo takes pride in its natural surroundings, with numerous parks, trails, and lakes offering opportunities for outdoor activities and recreation. This appreciation for nature is reflected in the community's commitment to environmental sustainability and conservation efforts.
In summary, Hugo, Minnesota, boasts a culture that celebrates diversity, fosters a sense of community, and values the environment. It is a place where residents come together to create a warm and inclusive atmosphere for all to enjoy.
8. Healthcare
In terms of healthcare, Hugo, Minnesota, benefits from a well-developed and accessible healthcare system that prioritizes the well-being of its residents. The town is served by a range of healthcare facilities, including hospitals, clinics, and medical centers, offering a comprehensive range of services.
Residents have access to skilled healthcare professionals who are dedicated to providing quality care. The medical staff in Hugo includes doctors, nurses, specialists, and other healthcare professionals who strive to ensure the health and wellness of the community.
The healthcare providers in Hugo focus on preventive care, promoting healthy lifestyles, and offering regular check-ups to maintain overall well-being. They also offer specialized services in areas such as pediatrics, geriatrics, mental health, and chronic disease management.
The community is proactive when it comes to promoting health awareness and education. Local organizations and healthcare providers often collaborate to organize health fairs, workshops, and programs to educate residents on various health topics and encourage healthy living.
Furthermore, Hugo is part of a broader healthcare network, allowing residents to access specialized care and advanced medical treatments through collaborations with nearby cities and hospitals.
Overall, Hugo's healthcare system strives to ensure that its residents have access to quality healthcare services, promoting well-being and addressing the healthcare needs of the community.