Living in Le Sueur
Posted by Jason Huerkamp on Monday, October 23, 2023 at 12:00:39 PM
By Jason Huerkamp / October 23, 2023
Comment
Le Seuer, Minnesota, a picturesque city located in the heart of the state, offers a tranquil and welcoming small-town experience. Known as the "Valley of the Jolly Green Giant," it's rich in history, boasting ties to the renowned Green Giant vegetable brand. Residents enjoy a blend of natural beauty and cultural heritage. The scenic Minnesota River flows nearby, providing opportunities for outdoor enthusiasts, such as hiking, fishing, and boating.
The community of Le Sueur is characterized by its friendly and close-knit atmosphere, where neighbors know each other by name. The town hosts various events and festivals, including the annual Giant Celebration, showcasing local art, music, and food. Le Sueur also takes pride in its excellent school system, ensuring a high-quality education for its youth.
With its charming downtown area, vibrant community life, and easy access to both urban amenities and the great outdoors, Le Sueur is a wonderful place to call home, offering a balanced and fulfilling lifestyle for its residents.
1. Cost of Living
Le Sueur, Minnesota, offers a cost of living that is generally more affordable than many urban areas in the United States. Housing costs are a significant factor in this affordability, with a range of options from single-family homes to apartments at various price points. The housing market in Le Sueur is often more budget-friendly compared to larger cities.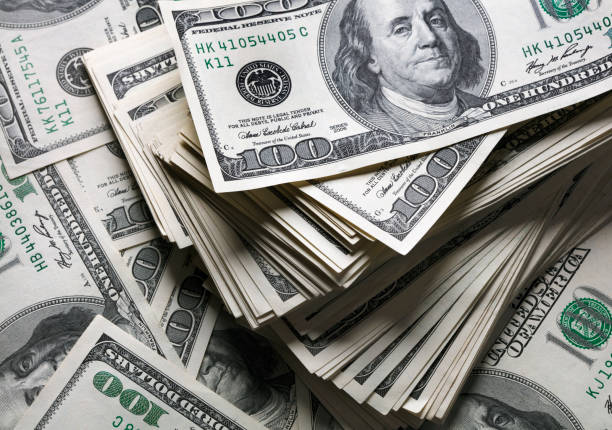 Other daily expenses like groceries, utilities, and transportation are also reasonable, making it easier for residents to manage their budgets. Employment opportunities may vary, and wages can be competitive, but they often reflect the lower cost of living in the area.
Residents of Le Sueur benefit from a balanced lifestyle, with access to essential amenities without experiencing the higher expenses associated with larger metropolitan areas. This affordability, combined with the town's natural beauty and strong sense of community, makes Le Sueur an attractive option for those looking to live a more cost-effective and fulfilling life in Minnesota.
2. Safety
Le Sueur, Minnesota, is generally considered a safe and peaceful community. The city and its law enforcement agencies work diligently to maintain a low crime rate and ensure the safety of its residents. While no place is entirely free of crime, Le Sueur's crime rates, particularly for violent crimes, tend to be lower than national averages.
Residents often enjoy a strong sense of community and neighborly bonds, which can contribute to the overall feeling of safety. The close-knit environment encourages vigilance and collaboration among neighbors, further enhancing the security of the area.
Like any place, it's still essential for individuals to exercise common-sense safety precautions, but many people find Le Sueur to be a welcoming and secure place to call home. Its reputation for safety is one of the factors that makes it an attractive option for those seeking a quieter and more secure living environment.
3. Schools
Le Sueur, Minnesota, is served by the Le Sueur-Henderson School District, which is committed to providing a quality education to its students. The district consists of both Le Sueur and neighboring Henderson, offering a range of educational opportunities for students from pre-kindergarten through high school.
The schools in Le Sueur are known for their dedication to academic excellence, extracurricular activities, and a strong sense of community involvement. Teachers and staff are generally supportive and caring, creating a positive learning environment for students.
Le Sueur-Henderson High School offers a variety of academic and extracurricular programs, allowing students to explore their interests and talents. Additionally, the schools emphasize small class sizes, fostering a more personalized learning experience.
While the quality of education can vary from school to school, Le Sueur provides a solid educational foundation for its residents, making it a good place to raise a family or pursue higher education in a supportive and community-oriented environment.
4. Job Opportunities
Job opportunities in Le Sueur, Minnesota, can vary depending on the specific industry and field. Le Sueur is a smaller town, and as such, it may not offer the same breadth of career options as larger urban areas. The local economy primarily revolves around agriculture, manufacturing, and small businesses.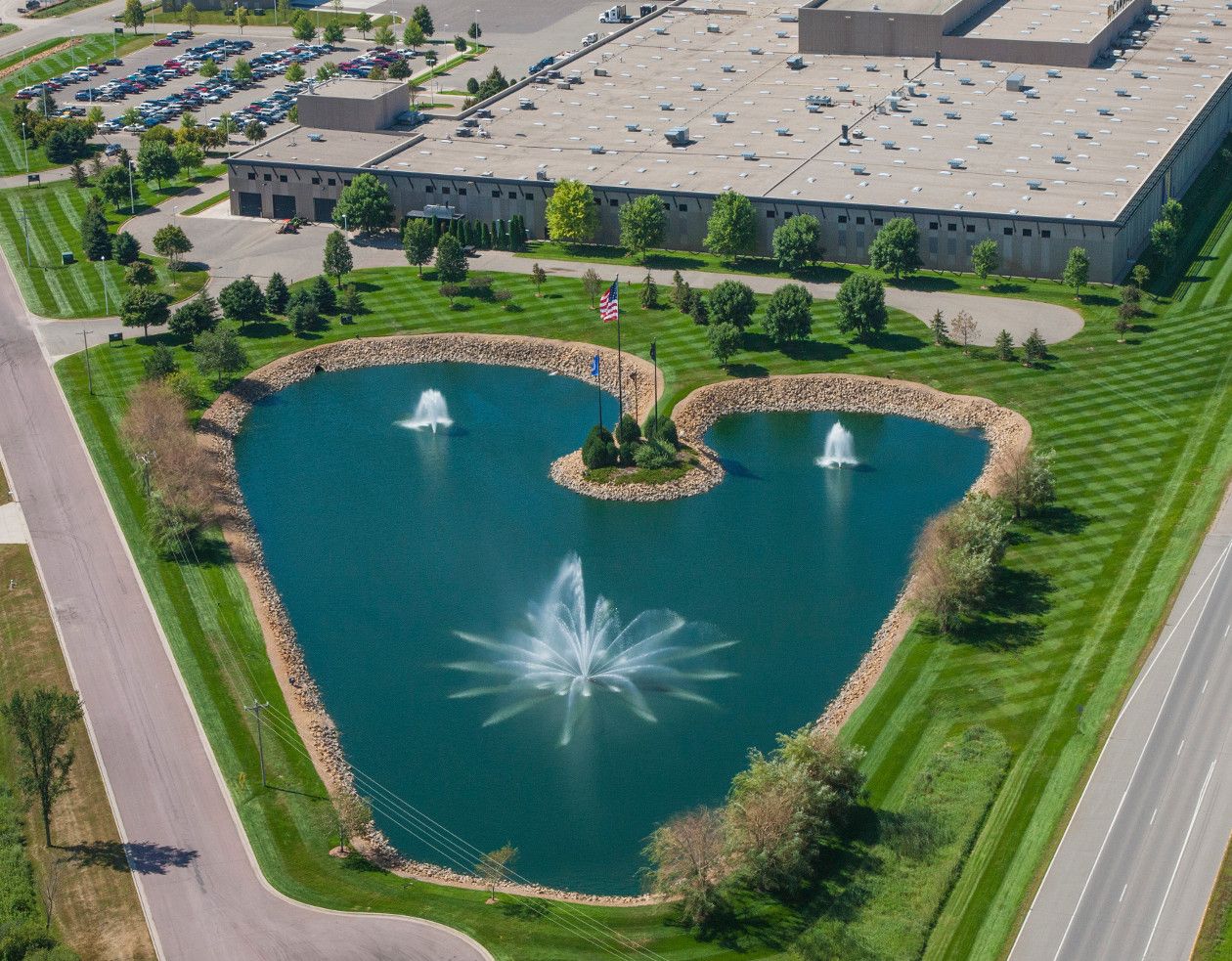 Le Sueur is home to several manufacturing companies, including those in the food processing and agricultural equipment industries. Job opportunities in manufacturing, production, and related fields can be found here. Agriculture is a significant part of the local economy, with farming and related agribusinesses contributing to job opportunities in areas such as crop production, agribusiness management, and more. Local businesses, including shops, restaurants, and service providers, offer employment opportunities in retail, customer service, and hospitality.
Some residents may choose to commute to nearby cities like Mankato or the Twin Cities (Minneapolis and St. Paul) for a wider range of job opportunities in various sectors.
While Le Sueur itself may not have a broad job market, the town's lower cost of living and community-oriented lifestyle can be appealing for those who prefer a quieter and more affordable living environment. Job seekers may find employment opportunities that align with the town's primary industries and consider nearby areas for a more diverse job market.
Here are the Top 5 Employers in Le Sueur:
Cambria: Cambria is a leading producer of natural stone surfaces used for countertops. They have a manufacturing facility in Le Sueur, which has provided employment opportunities in the area.
Le Sueur Incorporated: Le Sueur Incorporated is a manufacturing company known for producing alloy iron castings. It has been a longstanding employer in the community.
Le Sueur-Henderson School District: The local school district is a significant employer in the education sector, providing teaching, administrative, and support staff positions.
City of Le Sueur: Local government entities often serve as significant employers in smaller towns, offering various public service roles, such as administration, public safety, and public works.
Le Sueur County: Le Sueur County government also provides employment opportunities in various administrative and public service roles.
5. Weather
Le Sueur, Minnesota, experiences a typical Midwestern climate characterized by distinct seasons. Winters are cold and snowy, with temperatures often falling well below freezing, making snowfall common. Residents can enjoy winter activities like ice skating and snowmobiling.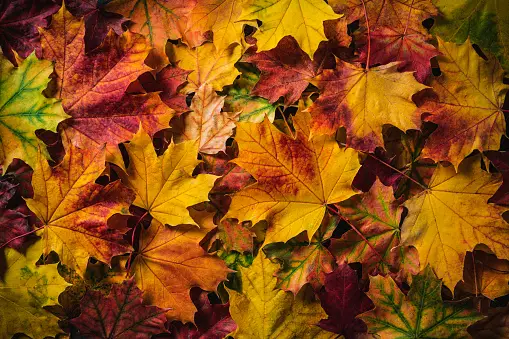 Spring in Le Sueur sees a gradual warming trend, with milder temperatures and the blossoming of nature. Summers are warm and pleasant, with average high temperatures ranging from the 70s to the low 80s (°F). It's an ideal time for outdoor activities and exploring the lush, green surroundings.
Autumn in Le Sueur is known for its beautiful foliage, as the leaves on the trees change colors, creating a stunning natural landscape.
While the weather varies throughout the year, Le Sueur's climate offers a unique experience in each season, providing the opportunity to enjoy a range of outdoor activities and enjoy the scenic beauty of the Minnesota River Valley.
6. Transportation
Transportation in Le Sueur, Minnesota, primarily relies on personal vehicles. The town is situated in a more rural area, and there is limited public transportation within the town itself. However, residents typically find it convenient to use their cars for daily commuting and errands.
State Highway 169, a major route, passes through Le Sueur, connecting it to other nearby towns and cities. This offers access to a broader range of services and amenities.
For those looking to travel further, Minneapolis-Saint Paul International Airport is approximately an hour's drive away, providing a wide range of domestic and international flight options.
While the town may not have an extensive public transportation system, the relatively low traffic and easy navigation make it convenient for residents to get around by car. Additionally, the smaller size of Le Sueur means that many amenities and services are within a reasonable driving distance.
7. Culture and Community
Le Sueur, Minnesota, boasts a tight-knit community with a rich cultural heritage. The town's culture is defined by its friendly, welcoming residents and a strong sense of community involvement. Here are some key aspects of the culture and community in Le Sueur: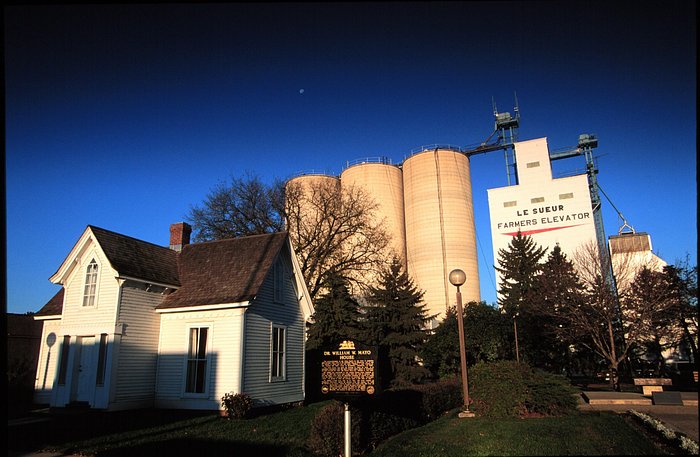 Le Sueur residents actively participate in community events and activities. The town hosts various festivals, including the annual Giant Celebration, which showcases local art, music, and cuisine. These events foster a sense of togetherness and community pride.
Le Sueur has a strong connection to the Green Giant brand, as it's often referred to as the "Valley of the Jolly Green Giant." The town celebrates this heritage with statues and memorabilia throughout the area. The natural beauty of the Minnesota River Valley plays a significant role in the town's culture. Residents enjoy outdoor activities like hiking, fishing, and boating, which contribute to a sense of harmony with nature. Le Sueur's small-town charm is evident in its friendly atmosphere, where neighbors know each other by name and look out for one another.
The strong sense of community, cultural heritage, and appreciation for the natural surroundings make Le Sueur a place where residents can enjoy a balanced and fulfilling lifestyle, emphasizing connections and involvement within the community.
8. Healthcare
Le Sueur, Minnesota, provides access to healthcare services to meet the needs of its residents. While it may not have the extensive medical facilities found in larger cities, it offers essential healthcare options.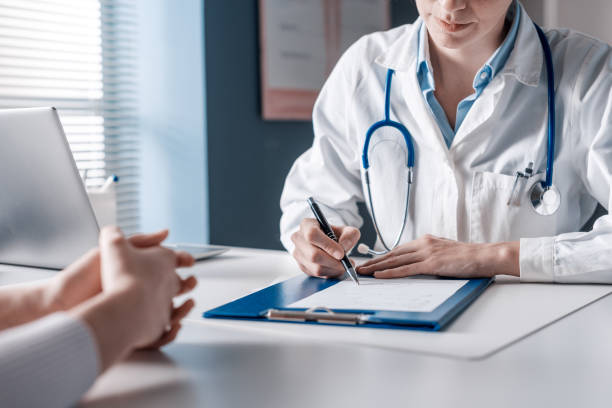 Le Sueur has medical clinics and primary care providers that offer general healthcare services, such as routine check-ups, vaccinations, and basic medical treatments. The town is in proximity to hospitals and medical centers in nearby cities like Mankato, which provide a broader range of medical services, including specialized care, emergency services, and surgical procedures. Le Sueur and the surrounding area offer senior care facilities and services to support the healthcare needs of the aging population. Residents typically have access to health insurance coverage through various providers, ensuring they can access medical care when needed.
While Le Sueur itself may not have large hospital facilities, it benefits from its proximity to larger healthcare centers in nearby towns. This setup ensures that residents can receive comprehensive medical care when required, while enjoying the town's more relaxed and community-oriented lifestyle.