Living in Little Canada
Posted by Jason Huerkamp on Friday, June 23, 2023 at 12:00 PM
By Jason Huerkamp / June 23, 2023
Comment
Little Canada is a charming city located in Ramsey County, Minnesota, United States. Situated just north of St. Paul, it offers a small-town atmosphere while being in close proximity to urban conveniences. With a population of approximately 10,000 residents, Little Canada embodies a tight-knit community feel.
The city boasts numerous parks and green spaces, providing opportunities for outdoor activities and recreation. Rice Creek, which flows through the area, offers scenic beauty and opportunities for fishing and hiking. The community takes pride in its well-maintained neighborhoods, with a mix of single-family homes and apartments.
Little Canada has a rich history, with roots dating back to the mid-1800s. The city has evolved over the years, embracing its diverse population and fostering a sense of inclusivity. Residents enjoy a range of amenities, including shopping centers, restaurants, and entertainment options.
Overall, Little Canada presents an ideal blend of suburban tranquility and urban accessibility, making it an appealing place to live for those seeking a close-knit community with easy access to nearby urban centers.
1. Cost of Living
The cost of living in Little Canada, Minnesota, is generally considered to be slightly higher than the national average. Housing expenses, including both renting and buying homes, tend to be the largest contributor to the overall cost of living. The median home prices in Little Canada are higher compared to the national average, reflecting the desirable location and amenities offered in the area.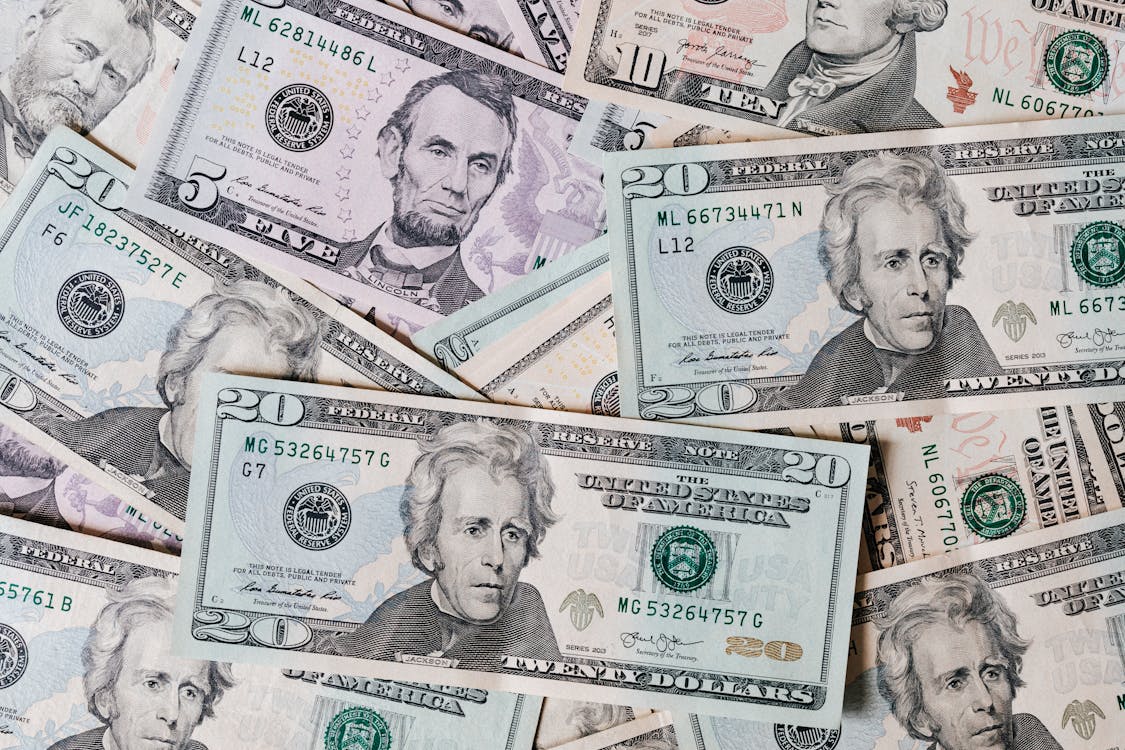 Other factors that contribute to the cost of living in Little Canada include transportation, utilities, groceries, healthcare, and miscellaneous expenses. While these costs may be slightly higher than the national average, they are generally in line with the surrounding area and the state of Minnesota.
It's worth noting that the cost of living can vary depending on personal choices, such as housing preferences and lifestyle. However, despite the slightly higher costs, many residents find the quality of life, community atmosphere, and access to amenities in Little Canada to be well worth the investment.
2. Safety
Little Canada, Minnesota, is generally considered to be a safe community. The city has a reputation for its low crime rates and a strong sense of community engagement.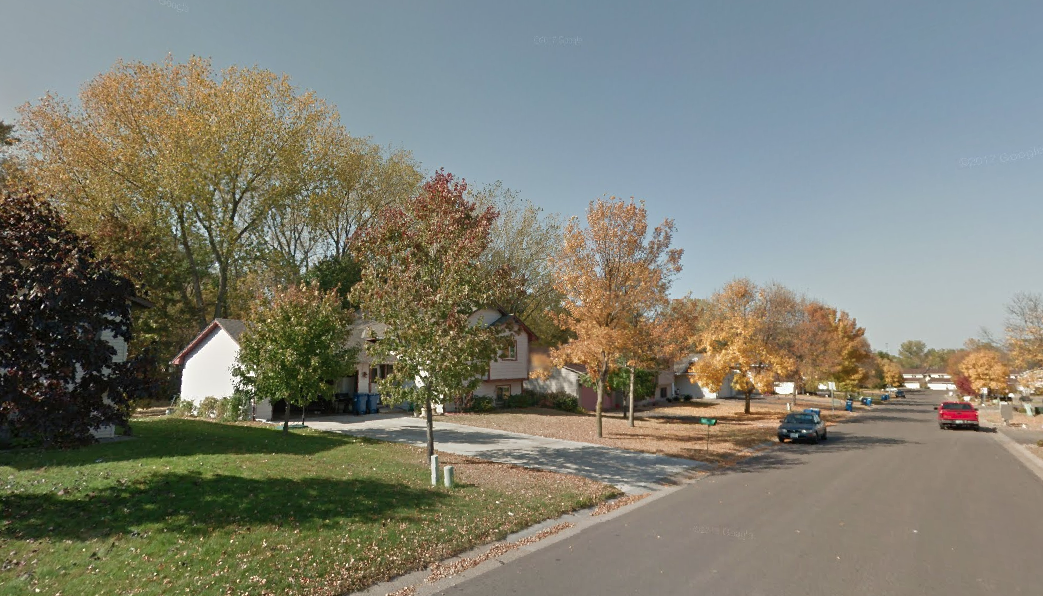 Law enforcement agencies in Little Canada work diligently to maintain public safety and ensure the well-being of its residents. The Ramsey County Sheriff's Office is responsible for providing police services in the city, and they are known for their proactive approach to community policing.
Little Canada also benefits from being part of the larger Twin Cities metropolitan area, which has a relatively low crime rate compared to other major cities in the United States. However, it's always important for residents to remain vigilant and take basic safety precautions, such as locking doors and reporting any suspicious activity to the authorities.
Overall, Little Canada offers a safe environment for residents and visitors alike, contributing to the overall quality of life in the community.
3. Schools
Little Canada is served by several school districts, including the Roseville Area School District and the White Bear Lake Area School District. These districts are dedicated to providing quality education to students in the area.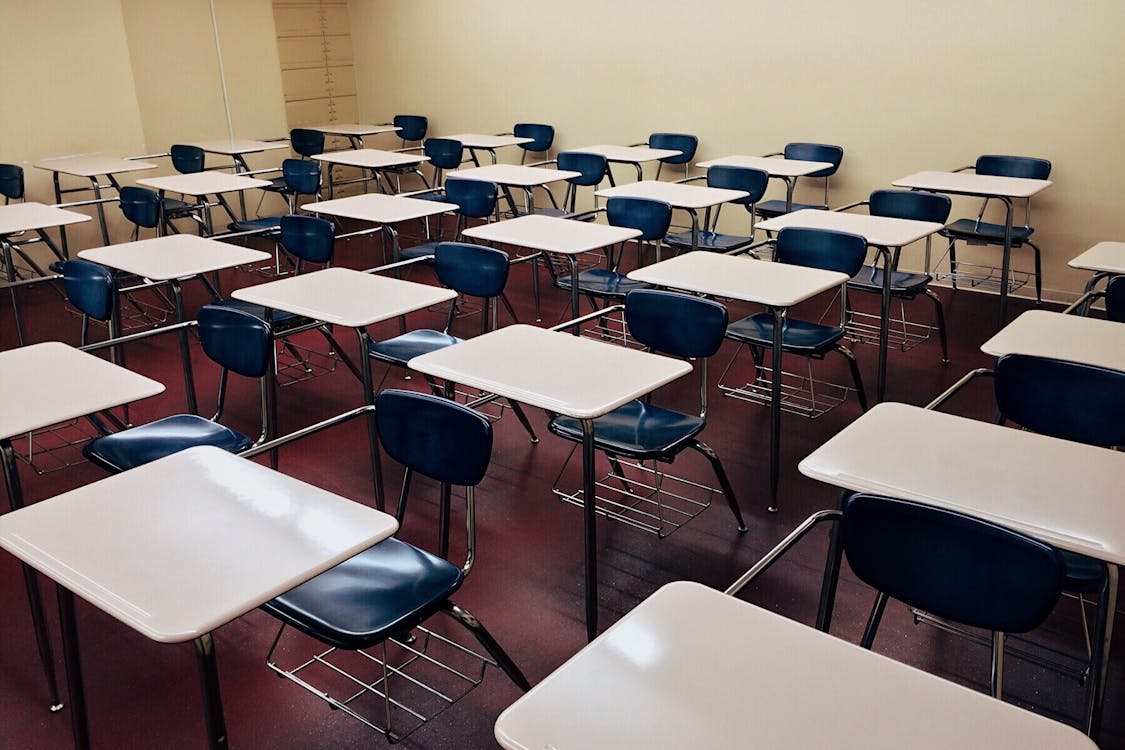 The schools in Little Canada strive to offer a comprehensive curriculum that meets the needs of students at all grade levels. They focus on academic excellence, while also offering a variety of extracurricular activities and opportunities for personal growth and development. The districts prioritize creating a supportive and inclusive learning environment for all students.
Both the Roseville Area School District and the White Bear Lake Area School District have received positive reviews and rankings for their educational programs. They have dedicated and qualified teachers who are committed to helping students succeed academically and personally.
In addition to the public school options, there are also private and charter school choices available in the nearby area, providing families with alternative educational options to suit their preferences.
Overall, Little Canada provides access to quality education through its schools, ensuring that students have opportunities to thrive and prepare for their future endeavors.
4. Job Opportunities
Little Canada, Minnesota, benefits from its proximity to the larger Twin Cities metropolitan area, which provides a wide range of job opportunities. The area is known for its diverse economy and robust job market.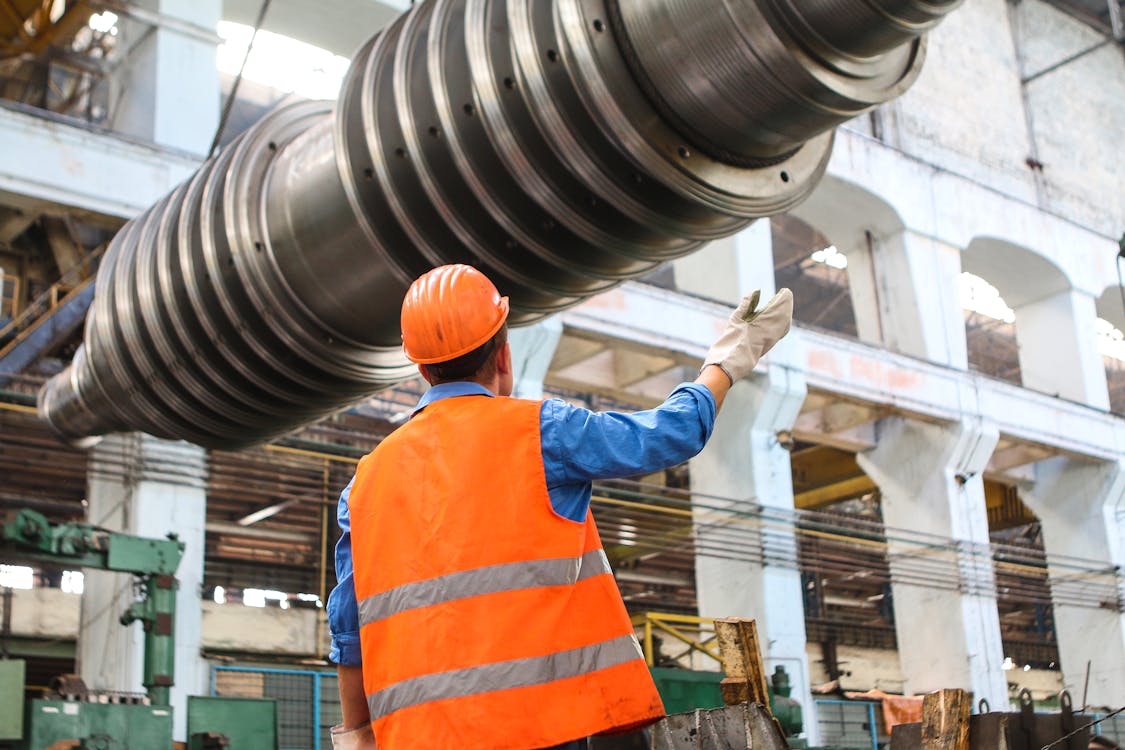 Various industries contribute to the local job market, including healthcare, education, manufacturing, finance, technology, and retail. The presence of major employers and corporate headquarters in nearby cities like St. Paul and Minneapolis offers additional employment prospects for residents of Little Canada.
The surrounding area provides access to numerous job opportunities within a reasonable commuting distance. Additionally, Little Canada itself has local businesses, restaurants, and services that offer employment opportunities for residents.
The region's low unemployment rate and stable economy make it an attractive place for job seekers. Residents of Little Canada have the advantage of living in a suburban community while having easy access to a wide range of career options in the nearby urban centers.
Overall, the job market in and around Little Canada is diverse and offers opportunities in various industries, providing residents with a range of options to suit their skills and interests.
Top 5 Employers in Little Canada:
While Little Canada is a smaller city, it benefits from its proximity to larger employment centers in the Twin Cities metropolitan area. While specific information about the top employers in Little Canada may not be readily available, here are five notable employers in the region:
Land O'Lakes, Inc.: Land O'Lakes, a leading agricultural cooperative, has its corporate headquarters located nearby in Arden Hills, Minnesota. It operates in the dairy, crop inputs, and animal feed sectors, among others.
Boston Scientific Corporation: Boston Scientific, a global medical technology company, has a significant presence in the Twin Cities area. They specialize in the development of innovative medical devices and solutions for various medical conditions.
Roseville Area School District: Little Canada is part of the Roseville Area School District, which employs a substantial number of educators, administrators, and support staff across its schools.
HealthPartners: HealthPartners is an integrated healthcare organization that provides medical and dental care, insurance plans, and other health-related services. They have multiple facilities and clinics in the Twin Cities area, offering employment opportunities in healthcare.
3M Company: While not located directly in Little Canada, 3M is a major corporation with its headquarters nearby in Maplewood, Minnesota. 3M is a multinational conglomerate known for its innovation in a wide range of industries, including manufacturing, healthcare, and technology.
Please note that these employers are representative of the larger job market in the region and may not specifically reflect the top employers within the boundaries of Little Canada itself
5. Weather
Little Canada, Minnesota, experiences a continental climate, characterized by four distinct seasons. The weather in Little Canada varies throughout the year, offering residents the opportunity to enjoy different outdoor activities and experience the beauty of each season.
Summer in Little Canada is warm and humid, with average high temperatures ranging from the 70s to the 80s Fahrenheit (20s to 30s Celsius). It is a great time for outdoor recreation, with plenty of sunny days and comfortable evenings.
Fall brings vibrant foliage as the leaves change colors, creating picturesque scenery. The temperatures start to cool down, with highs in the 50s to 60s Fahrenheit (10s to 20s Celsius), and it can be a bit chilly during the evenings.
Winter in Little Canada is cold and snowy. Average temperatures range from the 10s to the 30s Fahrenheit (-10s to 0s Celsius). Snowfall is common, creating opportunities for winter sports like skiing, snowboarding, and ice skating.
Spring gradually brings warmer temperatures, with highs in the 50s to 60s Fahrenheit (10s to 20s Celsius). It is a transitional season with blooming flowers and trees, signaling the start of outdoor activities and enjoying the pleasant weather.
It's important to note that extreme weather conditions like heavy snowstorms or heatwaves can occur occasionally, as is typical for the region. Residents of Little Canada generally embrace the changing seasons and take advantage of the unique activities and beauty each one offers.
6. Transportation
Transportation options in Little Canada, Minnesota, provide residents with convenient access to nearby areas and amenities.
Road transportation is the primary mode of travel in Little Canada. The city is well-connected to major highways, including Interstate 35E and Interstate 694, making it easily accessible for commuters and travelers. These highways provide convenient routes to neighboring cities, such as St. Paul and Minneapolis, as well as other parts of the state.
Public transportation is available through Metro Transit, which operates bus services in the region. Several bus routes serve Little Canada, providing connections to nearby communities and major transit hubs. These bus services offer a reliable option for commuting within the metropolitan area.
For air travel, Minneapolis-Saint Paul International Airport (MSP) is the nearest major airport. Located approximately 25 miles southwest of Little Canada, it serves as a hub for domestic and international flights, providing residents with easy access to national and global destinations.
Cycling and walking are also feasible transportation options within Little Canada. The city promotes pedestrian-friendly neighborhoods and offers bike lanes and trails for recreational and commuting purposes.
Overall, Little Canada provides a variety of transportation options, including road networks, public transit, and access to a major airport, ensuring residents have convenient means of travel for both local commuting and long-distance trips.
7. Culture and Community
Little Canada, Minnesota, has a vibrant culture and close-knit community that contributes to its unique identity. The city fosters a strong sense of community engagement and celebrates its diverse population.
Community events and festivals play a significant role in the cultural fabric of Little Canada. Residents come together to participate in various activities and celebrations throughout the year, such as parades, picnics, and holiday events. These events promote community bonding, provide opportunities for social interaction, and showcase local talents and traditions.
Little Canada values its parks and green spaces, which serve as gathering places for residents to enjoy outdoor activities and connect with nature. The city maintains well-maintained parks, playgrounds, and recreational facilities that offer opportunities for sports, picnics, and leisure activities.
The city also encourages civic participation and involvement. Residents have the chance to engage in local government, community organizations, and volunteer efforts, contributing to the betterment of Little Canada.
Little Canada embraces its diverse population and promotes inclusivity. The city welcomes people from various cultural backgrounds and strives to create an environment where all residents feel valued and respected.
Overall, the culture and community of Little Canada are characterized by a strong sense of togetherness, pride in local traditions, and a commitment to fostering a welcoming and inclusive atmosphere for all residents.
8. Healthcare
Little Canada, Minnesota, benefits from a robust healthcare infrastructure, providing residents with access to quality medical services and healthcare facilities.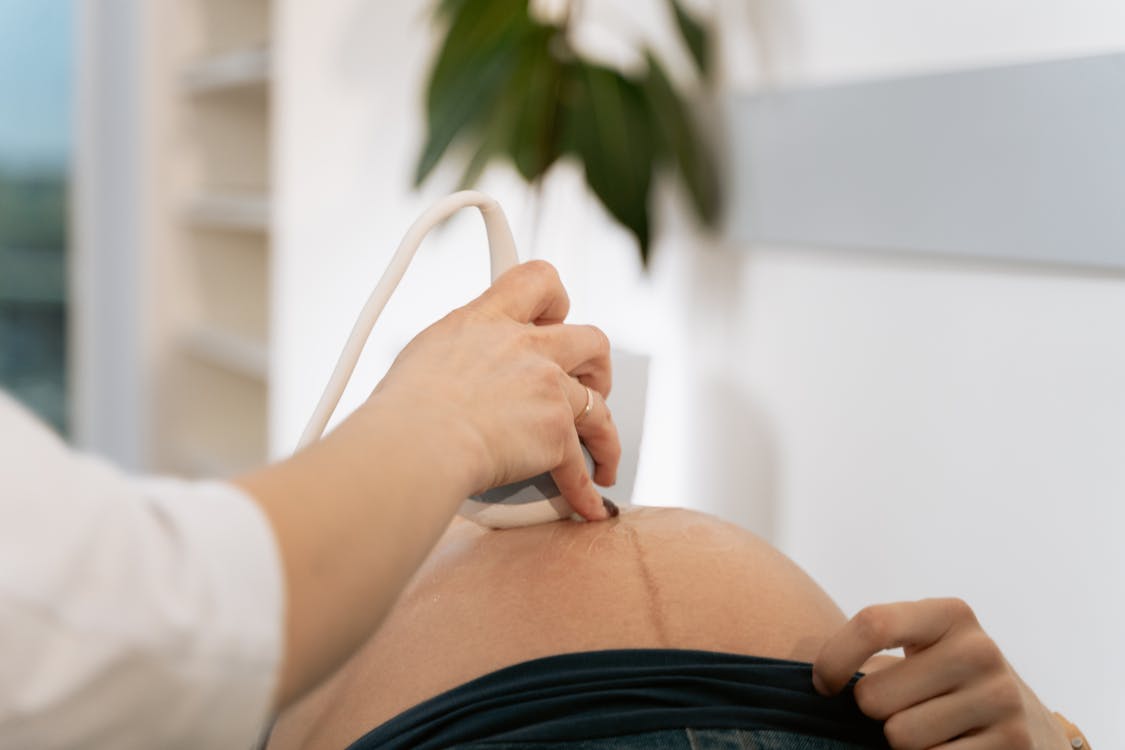 There are several healthcare providers and clinics in and around Little Canada, offering a range of medical services. These include primary care physicians, specialists, urgent care centers, and outpatient clinics. Residents have options for routine check-ups, preventive care, and specialized treatments.
For more specialized care or advanced medical procedures, Little Canada is conveniently located near major medical centers and hospitals in the Twin Cities metropolitan area. These hospitals provide a wide range of medical services, including emergency care, surgeries, and specialized treatments across various medical disciplines.
In terms of health insurance coverage, residents have access to various private insurance plans, as well as government programs such as Medicare and Medicaid, ensuring that individuals have options for healthcare coverage.
Overall, Little Canada and its proximity to the larger metropolitan area offer residents access to comprehensive healthcare services and facilities. The healthcare providers in the area strive to deliver quality care, ensuring the well-being and health of the community.