Living in Otsego
Posted by Jason Huerkamp on Monday, May 22, 2023 at 12:00 PM
By Jason Huerkamp / May 22, 2023
Comment
Nestled in Wright County, Minnesota, Otsego is a vibrant and growing community that offers residents a welcoming and charming small-town atmosphere. With a rich history dating back to the mid-1800s, Otsego has evolved from a primarily agricultural area to a thriving suburban town while still maintaining its rural roots.
One of the notable aspects of Otsego is its scenic natural surroundings. The town is situated along the banks of the Mississippi River, providing residents with beautiful waterfront views and abundant outdoor recreational opportunities. The nearby Sherburne National Wildlife Refuge offers nature enthusiasts a chance to explore diverse ecosystems and observe wildlife in their natural habitat.
Otsego boasts a strong sense of community, with numerous events and activities that bring residents together. The Otsego Prairie Festival is a highly anticipated annual event, featuring live music, food vendors, craft fairs, and fun activities for all ages. The town also organizes various community programs and initiatives, fostering a close-knit and friendly environment.
1. Cost of Living
The cost of living in Otsego, Minnesota is generally considered to be affordable and comparable to the national average. While specific costs can vary depending on individual circumstances and lifestyle choices, here are some factors to consider: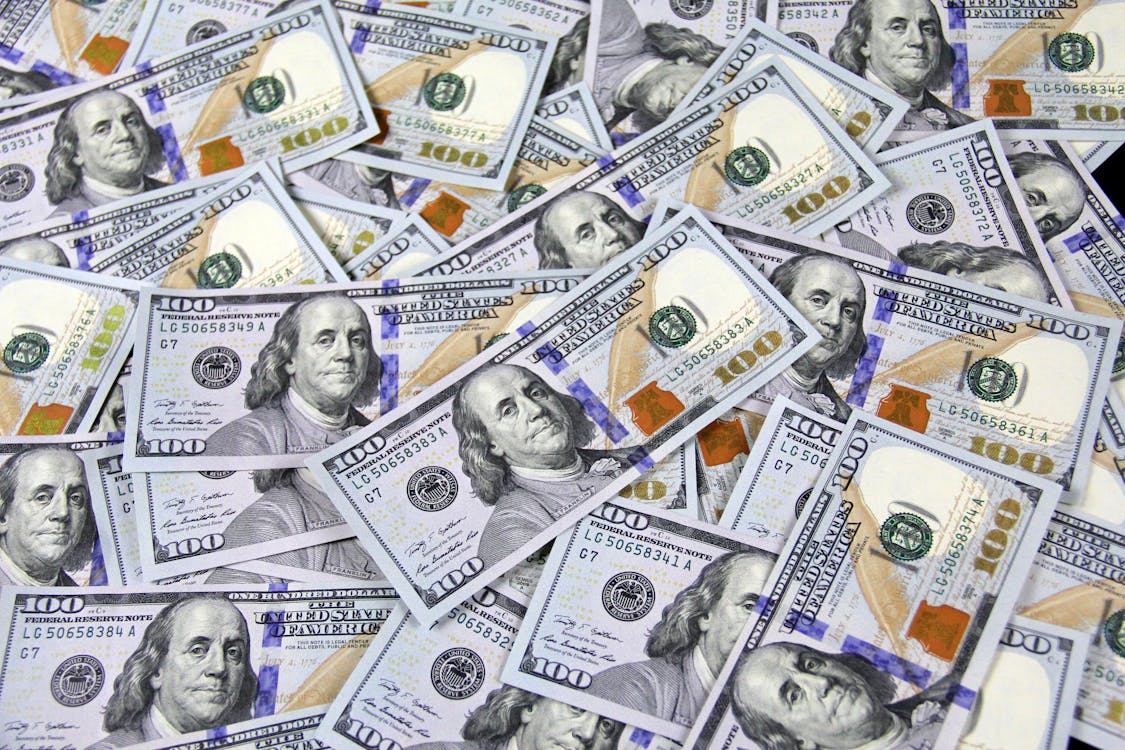 The housing market in Otsego offers a mix of options, including single-family homes, townhouses, and apartments. The median home price in Otsego is around the national average, and rental prices are also reasonable compared to nearby metropolitan areas.
The cost of utilities such as electricity, water, and heating can vary depending on the size of the home and individual usage. Generally, utility costs in Otsego are in line with national averages.
The cost of transportation in Otsego is relatively affordable. Gasoline prices are often lower compared to larger cities, and commuting expenses are reasonable for those who work in nearby urban areas.
The cost of groceries and everyday goods in Otsego is comparable to the national average. There are several supermarkets and stores in the area, offering a variety of options for shopping.
Healthcare costs in Otsego are generally in line with national averages. There are several healthcare facilities and medical providers in the area, ensuring access to quality healthcare services.
Overall, while there may be some variation in specific costs, Otsego is considered to be an affordable place to live with a reasonable cost of living, making it an attractive option for individuals and families seeking a comfortable and affordable community.
2. Safety
Otsego, Minnesota, has a reputation for being a safe community. The town has a relatively low crime rate compared to national averages, contributing to a sense of security for its residents. The local law enforcement agencies, including the Otsego Police Department, work diligently to maintain public safety and ensure the well-being of the community.
The town's commitment to safety is evident through various initiatives, such as community policing programs, neighborhood watch programs, and regular patrols. Additionally, Otsego benefits from being part of the broader Wright County law enforcement network, which provides additional support and resources.
In terms of emergency services, Otsego has fire stations and paramedic services strategically located throughout the area, ensuring prompt response times in case of emergencies. The town also has a robust emergency management system in place to effectively handle natural disasters or other critical situations.
While no community is entirely free from crime, Otsego residents generally feel secure and enjoy a peaceful environment. It's always a good idea to take basic precautions and practice personal safety measures, such as locking doors and being aware of your surroundings, to further enhance your peace of mind.
Overall, Otsego's commitment to public safety, combined with its low crime rates and efficient emergency services, contributes to the town's reputation as a safe place to live.
3. Schools
Otsego, Minnesota is served by several excellent schools, providing students with quality education and a supportive learning environment. The school district serving Otsego is the Elk River Area School District (ISD 728), which encompasses multiple schools at various grade levels. Here's an overview of the educational offerings in Otsego: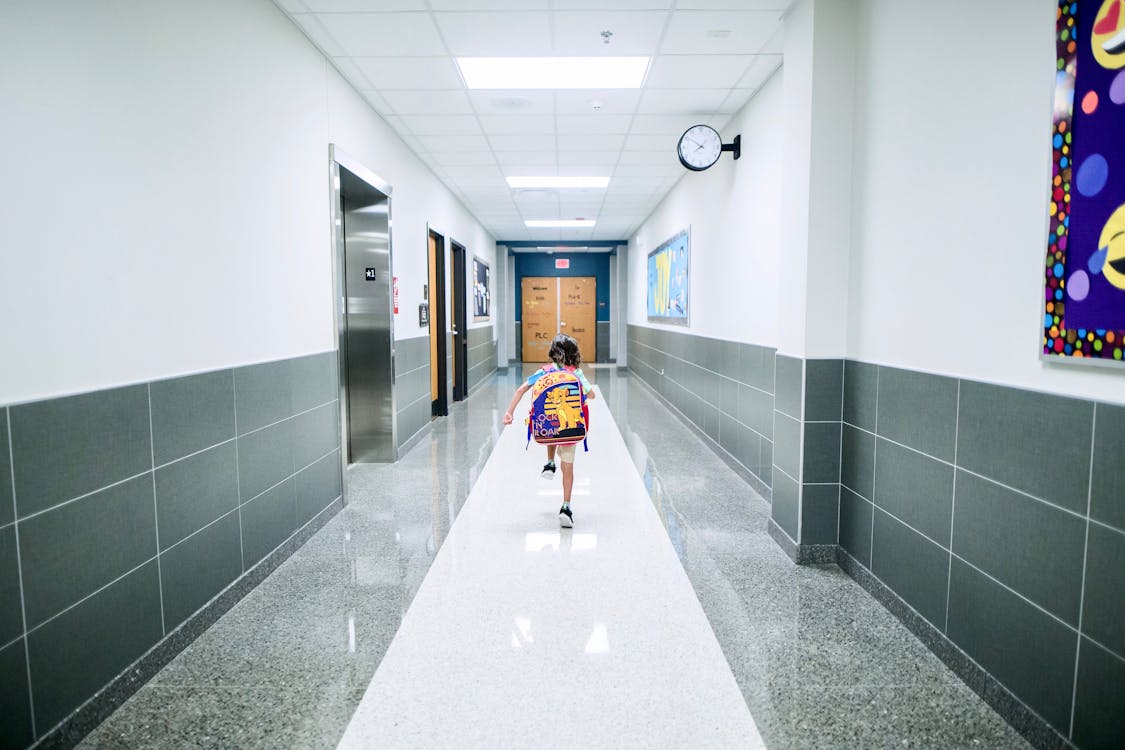 Elementary Schools: Otsego Elementary School and Prairie View Elementary School are the two elementary schools located within the town. These schools prioritize early education and provide a solid foundation for students' academic and personal development.
Middle Schools: Students in grades 6-8 attend Rogers Middle School, which is located nearby in the neighboring town of Rogers. The middle school offers a comprehensive curriculum, extracurricular activities, and support services to meet the unique needs of students in this age group.
High Schools: High school students from Otsego attend Rogers High School, which is part of the Elk River Area School District. Rogers High School offers a wide range of academic programs, including Advanced Placement (AP) courses, vocational training, and extracurricular activities, allowing students to explore their interests and prepare for higher education or the workforce.
Overall, the schools in Otsego and the Elk River Area School District strive to provide a well-rounded education that fosters academic achievement, critical thinking, and personal growth. The district is known for its dedicated teachers, supportive staff, and a strong sense of community involvement in education.
It's worth noting that educational options may also include private schools or charter schools in and around the area, providing additional choices for families seeking alternative educational approaches. Parents and students in Otsego can have confidence in the schools' commitment to excellence and the opportunities available for academic and personal development.
4. Job Opportunities
Otsego, Minnesota, offers a range of job opportunities across various industries, making it an attractive place for employment. With a population of over 17,000 and its proximity to the Twin Cities metropolitan area, Otsego provides access to a thriving job market. Here's a brief overview of the job opportunities in Otsego: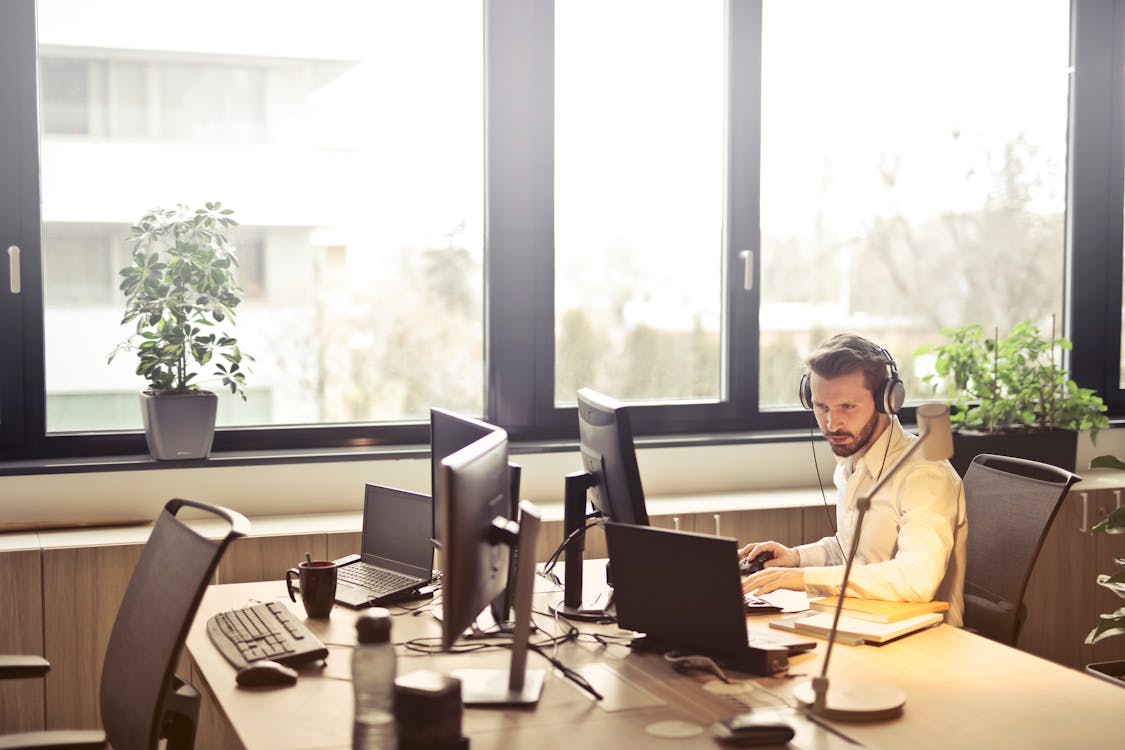 Manufacturing and Industrial Sector: Otsego has a strong manufacturing presence, with companies specializing in sectors such as electronics, medical devices, and consumer goods. Job seekers can find employment in production, assembly, quality control, and logistics roles.
The retail sector in Otsego offers opportunities in various stores, including supermarkets, specialty shops, and restaurants. Additionally, service-oriented jobs like healthcare, hospitality, and customer service positions can be found in the area.
Otsego has a number of public and private schools, which provide job opportunities for teachers, administrators, and support staff. The Elk River Area School District, which includes Otsego, is one of the largest employers in the region.
The healthcare sector in Otsego is growing, with medical clinics, hospitals, and assisted living facilities offering positions for doctors, nurses, medical technicians, and administrative staff.
Companies in fields such as finance, accounting, legal services, and consulting provide employment opportunities for professionals with relevant expertise.
With ongoing development and expansion, construction-related jobs like carpentry, plumbing, electrical work, and project management are available in Otsego.
Otsego's proximity to the Twin Cities technology corridor allows access to technology and engineering job opportunities, including software development, IT support, and engineering roles.
Here are the Top 5 Employers in Otsego:
Walmart: As a major retail corporation, Walmart operates a significant presence in Otsego, providing employment opportunities in various roles, including retail associates, managers, and administrative staff.
Elk River Area School District: The Elk River Area School District, which includes schools in Otsego, is one of the largest employers in the region. It offers positions for teachers, administrators, support staff, and other educational professionals.
Cretex Companies: Cretex Companies is a diversified manufacturing company that operates in multiple industries, including medical devices, aerospace, and industrial components. Its Otsego location contributes to the local economy and provides employment in manufacturing and engineering roles.
SuperTarget: SuperTarget, a retail chain offering a wide range of products, has a store located in Otsego. It employs individuals in various positions, such as sales associates, cashiers, and management roles.
Guardian Angels Senior Services: Guardian Angels Senior Services is a non-profit organization that provides healthcare, housing, and support services for senior citizens. It operates facilities in Otsego, offering employment opportunities in nursing, caregiving, administration, and other related roles.
5. Weather
Otsego, Minnesota experiences a continental climate characterized by four distinct seasons. Here's a summary of the weather in Otsego:
Summers (June-August): Summers in Otsego are generally warm and humid. Average high temperatures range from the mid-70s to low 80s Fahrenheit (24-28 degrees Celsius). However, temperatures can occasionally reach the 90s Fahrenheit (32-35 degrees Celsius). Thunderstorms are common during this season.
Autumns (September-November): Autumn in Otsego brings cooler temperatures and vibrant fall foliage. High temperatures range from the 50s to 70s Fahrenheit (10-25 degrees Celsius) early in the season but gradually drop to the 30s and 40s Fahrenheit (0-10 degrees Celsius) by November. It is a beautiful time of the year with colorful leaves and comfortable weather.
Winters (December-February): Winters in Otsego are cold and snowy. Average high temperatures range from the teens to the mid-30s Fahrenheit (-9 to 2 degrees Celsius), while nighttime temperatures can dip below zero Fahrenheit (-18 degrees Celsius). Heavy snowfall is common, and residents should be prepared for winter weather conditions.
Springs (March-May): Springs in Otsego start off chilly but gradually become milder. High temperatures range from the 40s to 60s Fahrenheit (4-20 degrees Celsius). It is a transitional season with occasional rain showers and the gradual return of greenery.
It is important to note that weather patterns can vary from year to year, and extreme weather events such as heatwaves or blizzards can occur. It is advisable to stay updated with local weather forecasts for the most accurate and current information.
6. Transportation
Transportation in Otsego, Minnesota, primarily relies on roads and highways. Here's an overview of the transportation options available in the area:
Otsego is well-connected to neighboring cities and towns via an extensive road network. U.S. Route 169 runs through the city, providing convenient access to other parts of Minnesota. State Highway 101 also passes through the area, facilitating travel to nearby communities.
Personal vehicles are the most common mode of transportation in Otsego. The city has ample parking facilities, both on-street and in parking lots, making it convenient for residents and visitors to commute by car.
Public transportation options in Otsego are limited. However, the Metro Transit system operates bus services in the wider Twin Cities metropolitan area. Residents can use these services to access downtown Minneapolis or connect to other areas served by the transit system.
Otsego has a growing network of sidewalks and bike lanes, promoting active transportation. Pedestrians and cyclists can utilize these facilities for commuting within the city or for recreational purposes.
The Minneapolis-St. Paul International Airport (MSP) is the closest major airport, located approximately 40 miles southeast of Otsego. It provides domestic and international flights, connecting residents to destinations worldwide.
Ridesharing services like Uber and Lyft are available in the Otsego area, offering convenient transportation options. Traditional taxi services can also be accessed for local travel.
While public transportation options are limited within Otsego itself, the proximity to the Twin Cities metropolitan area opens up additional transportation possibilities for residents, including more extensive bus routes, light rail, and commuter rail services.
7. Culture and Community
The culture and community of Otsego, Minnesota, are shaped by a combination of small-town charm, community engagement, and proximity to the larger Twin Cities metropolitan area. Here's an overview of the culture and community in Otsego:
Despite its growth and development, Otsego retains a close-knit, small-town atmosphere. The community values a sense of belonging and neighborly connections, fostering a friendly and welcoming environment.
Otsego hosts various community events throughout the year, bringing residents together. These events include summer festivals, parades, holiday celebrations, and recreational activities, creating opportunities for socializing, networking, and building community bonds.
Otsego boasts several parks, trails, and recreational facilities, providing ample opportunities for outdoor activities. Residents can enjoy activities such as walking, hiking, biking, picnicking, and sports. The city also emphasizes the importance of maintaining green spaces and preserving natural beauty.
The education system in Otsego is highly valued, with quality public and private schools serving the community. The Elk River Area School District, which includes Otsego, is committed to providing a comprehensive education for students.
Otsego residents actively engage in volunteer work and civic initiatives. The community comes together to support local causes, organizations, and events, showcasing a strong spirit of volunteerism and a commitment to making a positive impact.
Otsego celebrates its local arts and cultural scene. The city supports local artists and hosts events such as art shows, theater performances, and music festivals. Additionally, residents have access to cultural institutions, galleries, and theaters in the neighboring Twin Cities area.
Otsego has a strong sports culture, with opportunities for participation in youth and adult sports leagues. The city supports athletic programs and provides facilities for various sports, including baseball, soccer, basketball, and more.
Overall, Otsego's culture and community revolve around a sense of togetherness, outdoor activities, community involvement, and appreciation for the arts. The city combines the benefits of a close-knit community with the accessibility to larger metropolitan amenities, creating a unique and vibrant cultural experience for its residents.
8. Healthcare
Healthcare in Otsego, Minnesota, is accessible and comprehensive, with a range of healthcare providers and facilities available to meet the needs of the community. Here's an overview of healthcare in Otsego: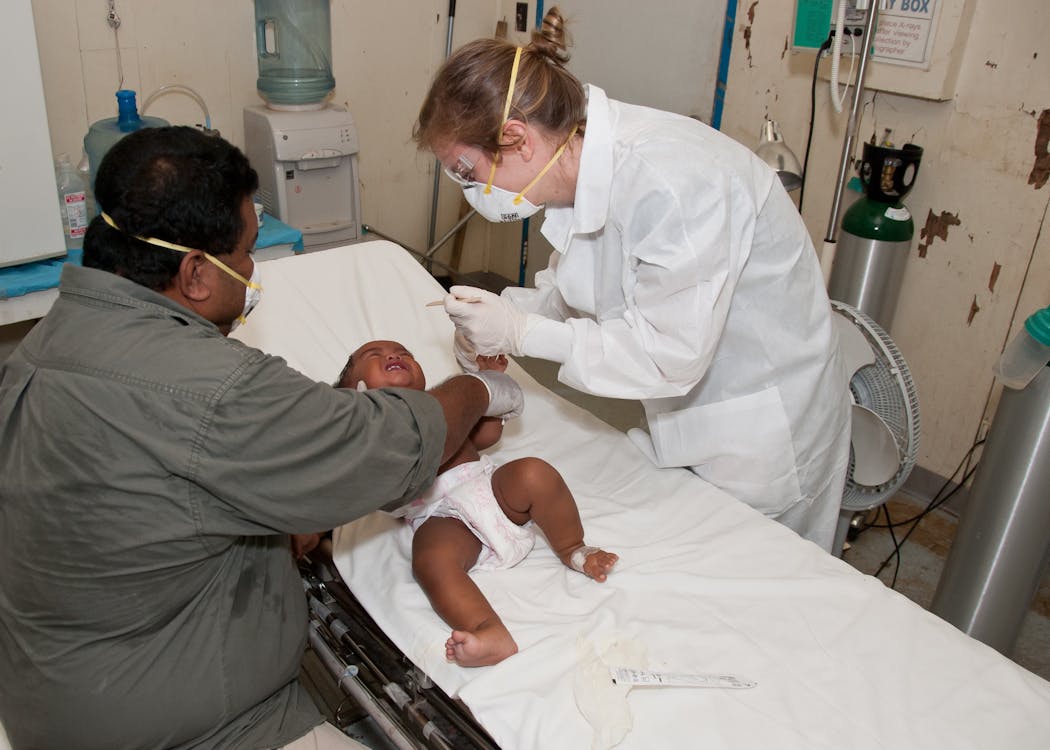 Otsego is home to medical clinics and healthcare facilities that provide a variety of services. These facilities offer primary care, preventive care, specialty care, urgent care, diagnostic services, and outpatient procedures.
While there are no hospitals within Otsego itself, there are several hospitals located in nearby communities. These include the nearby cities of Elk River and Maple Grove, where residents can access comprehensive inpatient and specialized care, emergency services, and surgical procedures.
Otsego and the surrounding area have a diverse range of healthcare providers. These include primary care physicians, specialists, dentists, chiropractors, physical therapists, mental health professionals, and more. Residents have access to a wide range of medical expertise to address their healthcare needs.
Residents in Otsego have options for health insurance coverage through private insurers or employer-provided plans. The Affordable Care Act (ACA) marketplace offers health insurance options for individuals and families who qualify.
Otsego and the wider Wright County community support community health initiatives and programs. These initiatives focus on promoting healthy lifestyles, preventive care, and education on topics such as nutrition, fitness, and disease prevention.
Otsego has options for senior care and assisted living facilities, providing specialized care and support for older adults in the community.
Otsego is served by emergency medical services (EMS) and ambulance providers. In case of medical emergencies, residents can access timely emergency medical care and transportation to nearby hospitals.
It is important to note that healthcare services and providers may change over time, and it is advisable for residents to stay updated with local resources and consult with healthcare professionals for specific medical needs and inquiries.
9. Distance from Friends and Family
The distance from friends and family in Otsego, Minnesota, can vary depending on individual circumstances. Here are a few aspects to consider: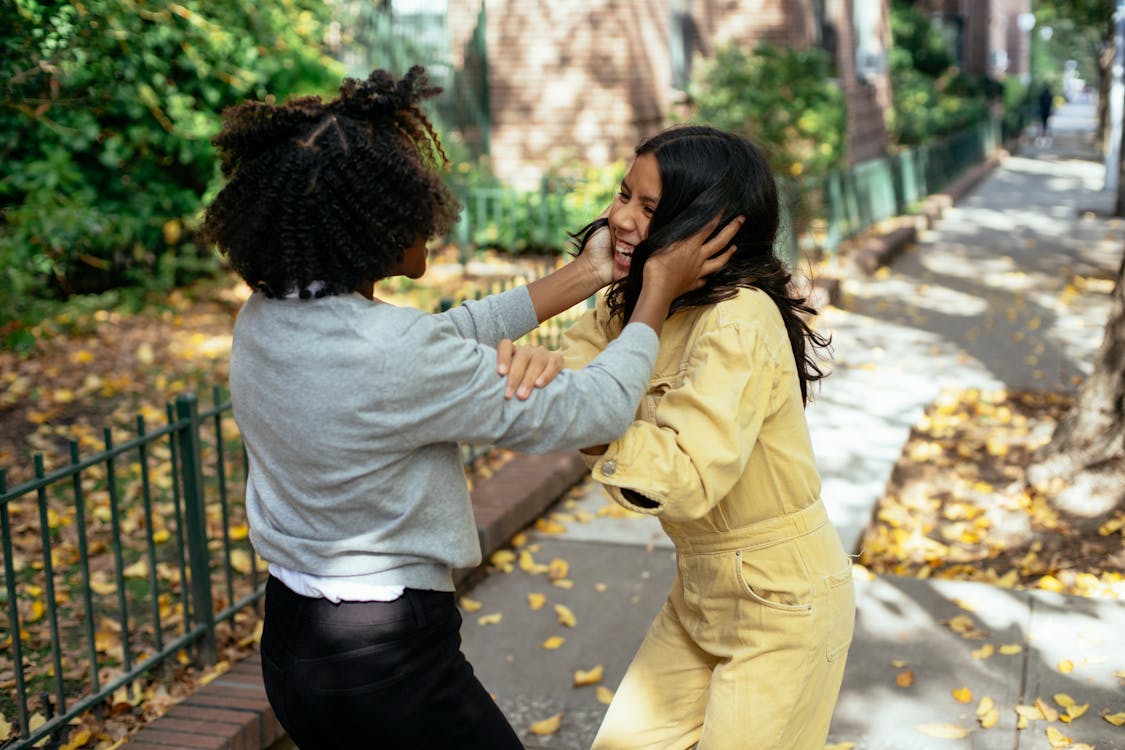 Otsego's small-town atmosphere often fosters close-knit relationships within the community. Residents may form strong bonds with neighbors, colleagues, and fellow community members, providing a sense of friendship and support.
Otsego is located in close proximity to the Twin Cities metropolitan area, which includes Minneapolis and St. Paul. This offers residents the advantage of being relatively close to a larger population center, where they may have friends and family living within a reasonable distance.
The availability of roads and highways, along with the public transportation options, can make it relatively convenient for residents to travel to visit friends and family who live within or outside the immediate vicinity of Otsego.
The distance from friends and family can vary significantly depending on individual situations. Some residents may have close relatives or friends living in nearby cities or even within Otsego itself, while others may have family members or friends residing in different states or countries.
It's important to note that everyone's circumstances and relationships differ, and the distance from friends and family can impact individuals differently. However, the accessibility to transportation options and the presence of a supportive local community can help mitigate the effects of distance and facilitate maintaining connections with loved ones.