Living in St. Michael
Posted by Jason Huerkamp on Friday, May 26, 2023 at 11:00 AM
By Jason Huerkamp / May 26, 2023
Comment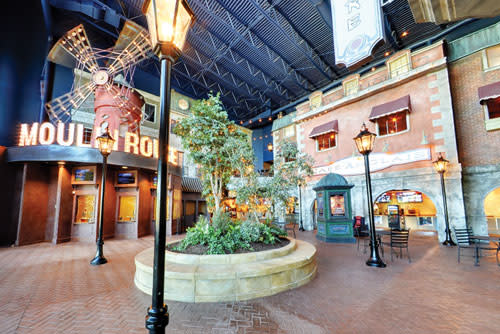 St Michael, Minnesota, is a vibrant community located in Wright County, about 35 miles northwest of downtown Minneapolis. With a population of approximately 20,000 people, the city offers a small-town atmosphere with convenient access to urban amenities.
St. Michael is known for its friendly and welcoming residents who take pride in their community. The city features well-maintained neighborhoods, excellent schools, and a range of recreational opportunities. Outdoor enthusiasts can explore the picturesque rolling hills, lakes, and parks in the area, providing ample opportunities for hiking, biking, fishing, and boating.
The city also hosts a variety of community events and festivals throughout the year, including the popular St. Michael Daze and Knights festival, which celebrates the city's heritage and offers fun activities for all ages. Residents can also enjoy shopping and dining options within the city, with a mix of local businesses and national retailers.
St. Michael's location near major highways makes it easily accessible for commuting or traveling to nearby cities. Overall, St. Michael offers a balanced lifestyle, combining the charm of a close-knit community with the convenience of nearby urban amenities.
1. Cost of Living
The cost of living in St. Michael, Minnesota, is generally considered to be affordable compared to many other parts of the United States. Housing costs in St. Michael are relatively reasonable, with a range of options available, including single-family homes, townhouses, and apartments. The median home price in St. Michael is above the national average but still relatively affordable for the region.
Other living expenses such as groceries, transportation, and healthcare are also in line with the national average. Utility costs, including electricity, heating, and water, are typically reasonable.
It's worth noting that the cost of living can vary depending on individual circumstances, such as lifestyle choices, housing preferences, and family size. Additionally, the overall cost of living in the Minneapolis-St. Paul metropolitan area, which includes St. Michael, may be slightly higher than in smaller rural areas.
Overall, St. Michael offers a decent cost of living compared to larger cities while still providing access to amenities and services necessary for a comfortable lifestyle.
2. Safety
St. Michael, Minnesota, generally has a reputation for being a safe community. The city has a lower crime rate compared to the national average, making it a relatively secure place to live. However, it's important to note that no place is completely immune to crime, and local safety can vary from neighborhood to neighborhood.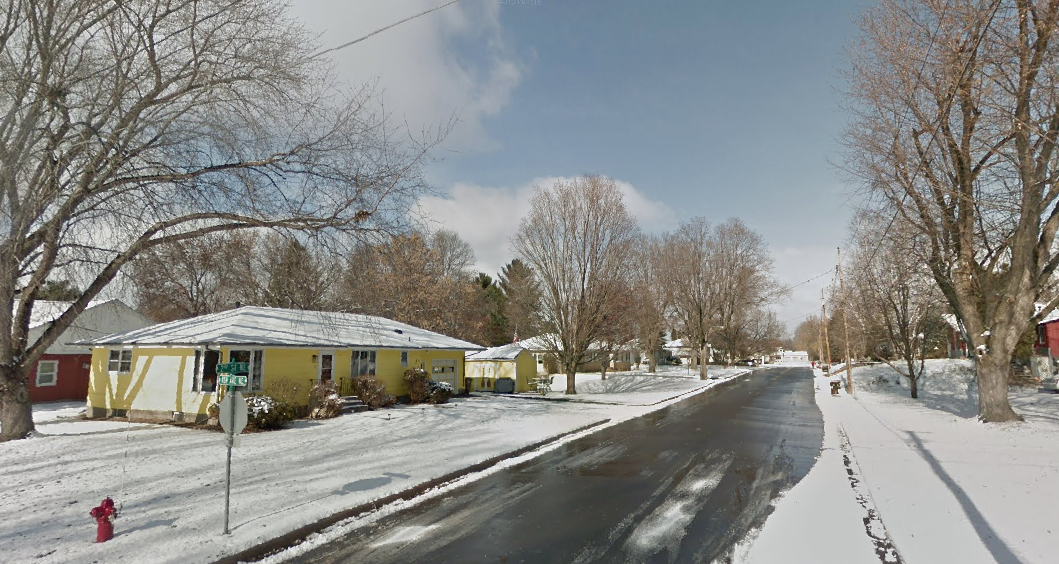 St. Michael has a dedicated police force that works diligently to maintain law and order within the city. The police department actively engages with the community, promoting community policing strategies and initiatives to foster a sense of safety and security among residents.
In addition to the efforts of law enforcement, St. Michael benefits from its location in Wright County, which has a reputation for having lower crime rates compared to neighboring counties.
While St. Michael is generally considered a safe community, it's always a good idea for residents to take common-sense precautions, such as locking doors and windows, being aware of their surroundings, and reporting any suspicious activities to the appropriate authorities. Keeping an open line of communication with local law enforcement and participating in community watch programs can also contribute to maintaining a safe environment for everyone.
3. Schools
St. Michael, Minnesota, is served by the St. Michael-Albertville School District (STMA), which is highly regarded for its quality education and comprehensive range of academic and extracurricular programs.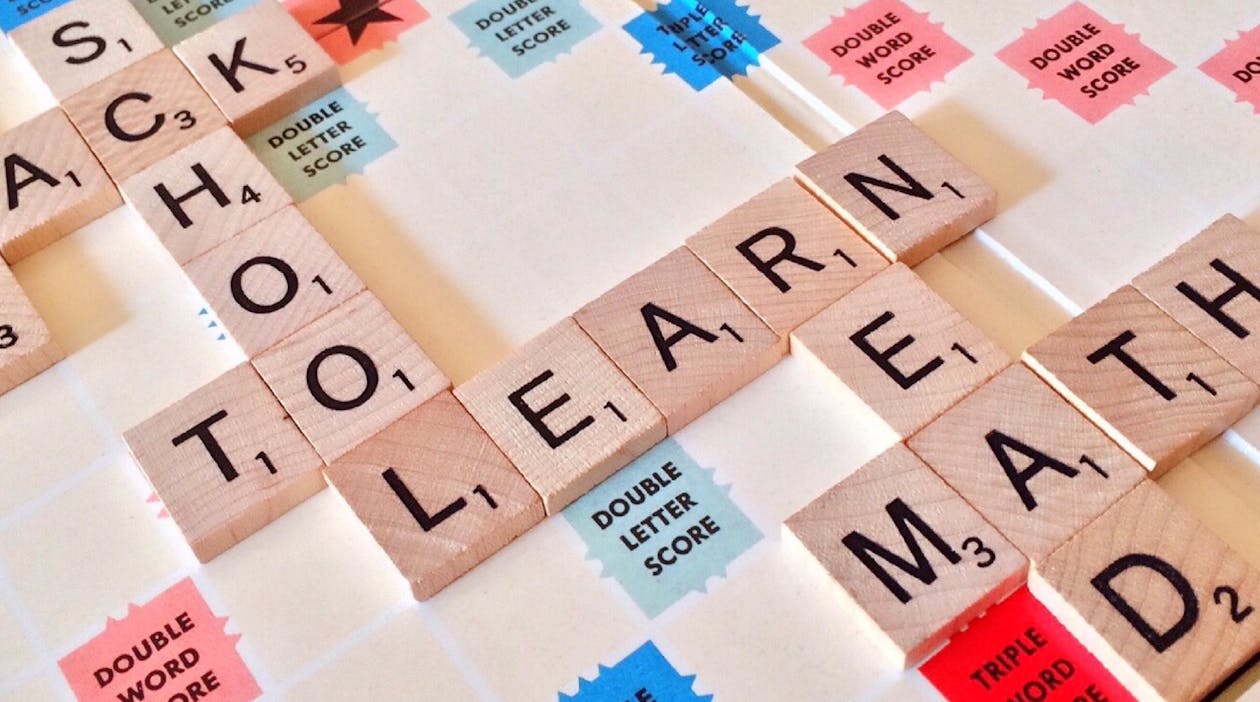 The St. Michael-Albertville School District operates multiple schools, including elementary, middle, and high schools. The district's schools consistently perform well academically, with high graduation rates and above-average standardized test scores.
STMA schools are known for their dedicated and experienced teachers who strive to provide a supportive and engaging learning environment for students. The district emphasizes a well-rounded education, offering a variety of extracurricular activities, including sports, music, arts, and clubs, to foster students' interests and talents.
St. Michael-Albertville High School, in particular, offers a wide range of Advanced Placement (AP) and honors courses, providing students with opportunities for advanced academic pursuits. The district's commitment to technology integration and innovative teaching methods prepares students for the demands of higher education and the workforce.
Parents in St. Michael have consistently expressed satisfaction with the quality of education provided by the St. Michael-Albertville School District. The district's schools are known for their supportive and inclusive atmosphere, promoting collaboration between teachers, students, and parents.
Overall, St. Michael's schools are highly regarded for their academic excellence, dedicated staff, and comprehensive extracurricular programs, providing students with a solid foundation for future success.
4. Job Opportunities
St. Michael, Minnesota, benefits from its proximity to the larger Minneapolis-St. Paul metropolitan area, which offers a diverse and robust job market. While St. Michael itself is primarily a residential community, residents have convenient access to a wide range of job opportunities in nearby cities and towns.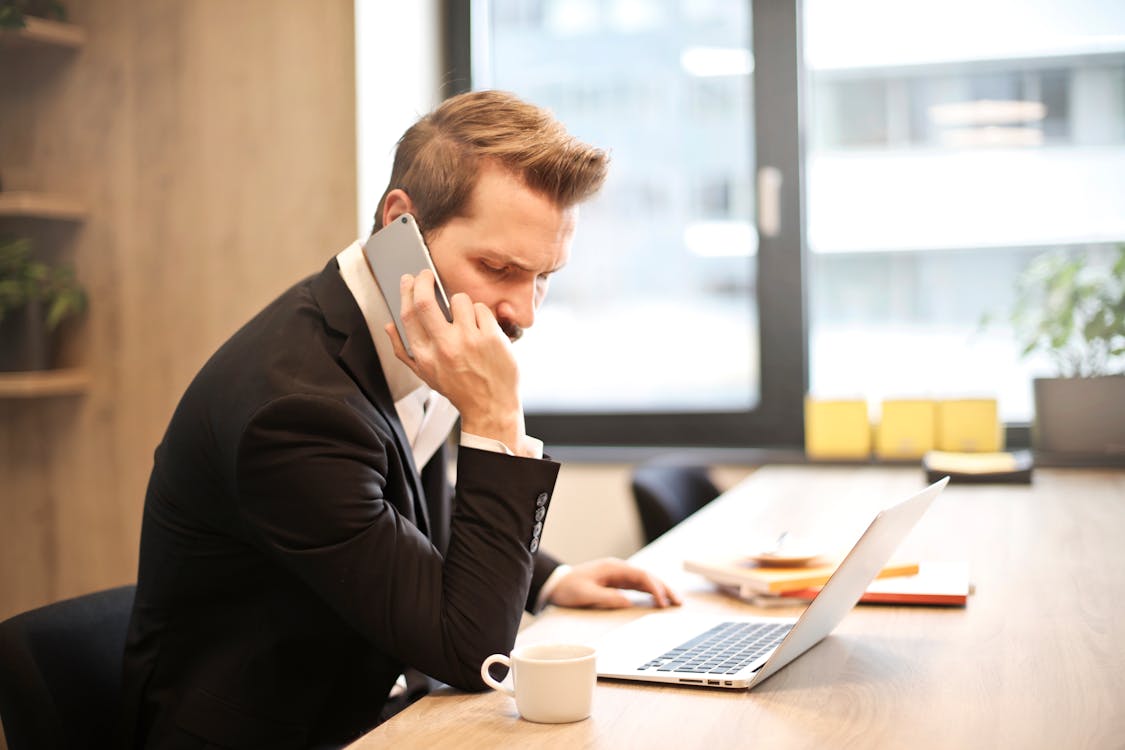 The Minneapolis-St. Paul metropolitan area is home to numerous industries, including healthcare, finance, technology, manufacturing, retail, and professional services. Major corporations and headquarters are located within commuting distance, offering employment opportunities for various skill sets and experience levels.
Additionally, St. Michael is part of Wright County, which has a strong agricultural sector, providing job opportunities in farming, agriculture services, and related industries.
The region's economy has shown resilience and growth over the years, with low unemployment rates and a diverse job market. The Twin Cities area is known for its entrepreneurial spirit, with a thriving startup scene and opportunities for individuals interested in launching their own businesses.
Job seekers in St. Michael and the surrounding areas can access job listings through online platforms, local newspapers, and networking events. Additionally, commuting to neighboring cities expands the range of available job opportunities.
Overall, while St. Michael itself may have limited job opportunities within the city, its proximity to the Minneapolis-St. Paul metropolitan area and the larger Wright County region provides residents with a variety of employment options across different industries.
Here are the Top 5 Employers in St. Michael:
Target Corporation: Target, a major retail company, has its headquarters located in nearby Minneapolis. Target employs a significant number of people in various roles, including corporate positions, retail operations, and distribution centers.
UnitedHealth Group: UnitedHealth Group, a healthcare and insurance company, is headquartered in Minnetonka, a suburb near St. Michael. The company provides employment opportunities in the healthcare sector, including medical, administrative, and technology positions.
3M: 3M, a global diversified technology company, has a presence in the Minneapolis-St. Paul area. With a focus on innovation, 3M offers employment opportunities across a range of fields, including manufacturing, research and development, and engineering.
Cargill: Cargill, an international agricultural and food processing company, has its headquarters in Minnetonka. Cargill provides employment opportunities in the agriculture, food production, and supply chain industries.
Medtronic: Medtronic, a medical technology company, has a significant presence in the Minneapolis-St. Paul area. The company specializes in medical devices and employs a diverse workforce in various fields, including research and development, manufacturing, and sales.
5. Weather
St. Michael, Minnesota, experiences a four-season climate characteristic of the Upper Midwest region of the United States. The weather in St. Michael can vary widely throughout the year, with distinct seasons and significant temperature differences.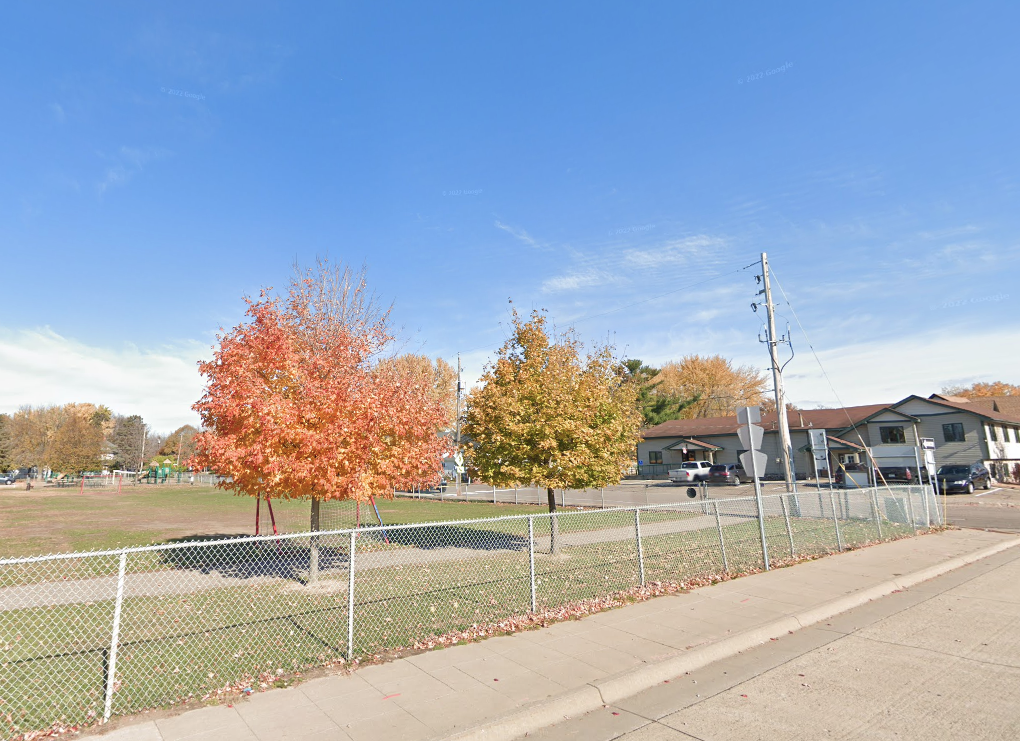 Summer in St. Michael is generally warm and humid, with average high temperatures ranging from the 70s to the 80s Fahrenheit (20s to 30s Celsius). It's a great time for outdoor activities, and the region's lakes and parks offer opportunities for boating, swimming, and hiking.
Fall brings cooler temperatures and beautiful foliage as the leaves change colors. Average highs in the fall range from the 50s to the 60s Fahrenheit (10s to 20s Celsius). It's a popular season for apple picking and enjoying the scenic beauty of the area.
Winter in St. Michael can be cold and snowy, with average temperatures ranging from the teens to the 20s Fahrenheit (-5 to -10 degrees Celsius). Snowfall is common, and winter sports enthusiasts can enjoy activities like skiing, snowboarding, and ice skating.
Spring in St. Michael is a transitional season characterized by milder temperatures and occasional rainfall. Average highs in the spring range from the 50s to the 60s Fahrenheit (10s to 20s Celsius). It's a time of blooming flowers and budding trees, signaling the arrival of warmer weather.
It's important to note that weather patterns can vary from year to year, and extreme weather events such as heatwaves, cold snaps, or severe storms can occur. It's advisable to check local weather forecasts for the most accurate and up-to-date information.
Overall, St. Michael experiences the full spectrum of seasons, allowing residents to enjoy a variety of weather conditions throughout the year.
6. Transportation
Transportation options in St. Michael, Minnesota, primarily rely on private vehicles, but there are also public transportation alternatives available.
St. Michael is conveniently located near major highways, including Interstate 94 and Highway 241, providing easy access to the surrounding areas. These roadways connect residents to nearby cities, including Minneapolis and St. Paul, as well as other parts of the state.
St. Michael is served by Metro Transit, which operates bus services in the Minneapolis-St. Paul metropolitan area. Residents can access bus routes that connect St. Michael to neighboring cities, including commuter routes that facilitate travel during peak commuting hours. However, it's important to note that public transportation options may be more limited compared to larger urban centers.
For air travel, the Minneapolis-St. Paul International Airport (MSP) is the nearest major airport. Located approximately 35 miles southeast of St. Michael, MSP offers domestic and international flights, connecting residents to destinations worldwide.
Michael promotes a bike-friendly community and has a network of trails and paths for cyclists and pedestrians. These trails provide opportunities for recreational activities and commuting within the city.
Ridesharing services like Uber and Lyft are available in the St. Michael area, offering convenient transportation options for residents without their own vehicles. Traditional taxi services may also be available.
Overall, while private vehicles remain the primary mode of transportation in St. Michael, there are public transportation options, biking trails, and ridesharing services to provide additional mobility choices.
7. Culture and Community
St. Michael, Minnesota, has a strong sense of community and a rich cultural fabric. The city prides itself on its friendly and welcoming atmosphere, where residents actively engage in community events and activities.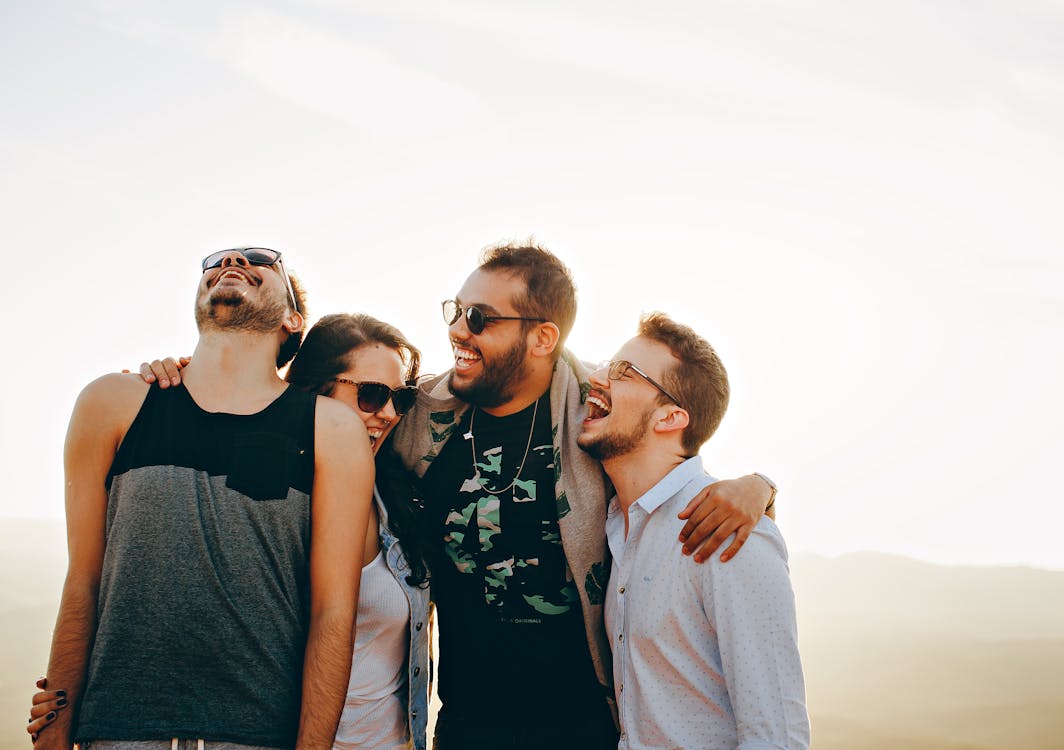 St. Michael hosts various events and festivals throughout the year, bringing residents together to celebrate and connect. The St. Michael Daze and Knights festival is a popular annual event that showcases local talent, offers live entertainment, food vendors, and fun activities for all ages. Additionally, the city organizes parades, farmers markets, and holiday celebrations that foster community spirit.
The community places a strong emphasis on outdoor recreation. St. Michael offers numerous parks, trails, and recreational facilities where residents can enjoy activities such as picnicking, hiking, biking, and sports. The city's commitment to preserving green spaces and providing recreational amenities enhances the quality of life for its residents.
St. Michael has a strong tradition of volunteerism and community involvement. Residents actively participate in local organizations, school activities, and charitable initiatives, demonstrating a commitment to supporting and improving the community. Volunteering opportunities are available across various sectors, including youth sports, schools, churches, and nonprofit organizations.
The St. Michael-Albertville School District emphasizes the importance of arts and culture in education, fostering creativity and artistic expression among students. The district supports various arts programs, including music, theater, and visual arts. The community also values local arts and hosts art exhibitions, concerts, and theater performances, providing opportunities for residents to engage with the creative community.
Overall, St. Michael, Minnesota, has a vibrant and inclusive community that values its residents' well-being and fosters a strong sense of belonging. The city's cultural events, recreational opportunities, volunteerism, and commitment to education and the arts contribute to a thriving community that residents take pride in.
8. Healthcare
St. Michael, Minnesota, benefits from having access to quality healthcare services within and near the city. The healthcare infrastructure in the area is well-developed, providing residents with a range of medical facilities and specialists.
St. Michael is home to several medical clinics, primary care providers, and specialists that offer a variety of healthcare services. These facilities provide routine check-ups, preventive care, and treatment for common ailments. Additionally, there are dental clinics, optometrists, and other allied healthcare professionals available within the community.
St. Michael is located in close proximity to hospitals and medical centers in the surrounding areas. Nearby cities, such as Buffalo, Monticello, and Maple Grove, have reputable hospitals that offer a comprehensive range of medical services, including emergency care, surgeries, specialized treatments, and diagnostics. The healthcare providers in these areas are known for their expertise and quality of care.
Residents of St. Michael have access to health insurance options, including private health insurance plans and government programs such as Medicare and Medicaid. These insurance options help individuals and families manage healthcare costs and access necessary medical services.
St. Michael encourages a healthy lifestyle, with various fitness centers, gyms, and wellness programs available to residents. These facilities provide opportunities for exercise, wellness classes, and personal training, contributing to the overall well-being of the community.
Like many other regions, St. Michael has embraced telehealth services, which enable residents to receive medical consultations and advice remotely. Telehealth offers convenient access to healthcare professionals and can be particularly beneficial for non-emergency consultations, follow-up appointments, and minor health concerns.
Overall, St. Michael and its surrounding areas provide residents with access to quality healthcare services through local clinics, hospitals, and healthcare professionals. The presence of well-established medical facilities and a range of healthcare options ensures that residents can receive necessary medical care and maintain their well-being.