Living in TIE Princeton
Posted by Jason Huerkamp on Monday, September 25, 2023 at 11:00 AM
By Jason Huerkamp / September 25, 2023
Comment
Princeton, Minnesota, is a picturesque and inviting small-town community that captures the essence of rural living. Nestled in Mille Lacs County, this gem of the North Star State offers residents a peaceful and tight-knit environment, making it an ideal place to call home. Princeton boasts a unique blend of natural beauty and modern amenities, with numerous parks, lakes, and outdoor recreational opportunities. It's a place where outdoor enthusiasts can explore hiking trails, fish in pristine lakes, or enjoy winter sports. The town also features a vibrant downtown area with local shops and restaurants, preserving a strong sense of community and fostering a thriving local economy. With excellent schools, family-friendly neighborhoods, and a welcoming atmosphere, TIE Princeton, Minnesota, is a haven for those seeking a harmonious blend of country charm and modern comforts.
1. Cost of Living
The cost of living in Princeton, Minnesota, is generally affordable, making it an attractive destination for those seeking a balance between a comfortable lifestyle and financial prudence. Housing costs in Princeton are reasonable, with various housing options, including single-family homes, apartments, and rental properties, catering to a range of budgets. The town's real estate market is characterized by stability and accessibility, with a median home price that is often lower than that of larger cities.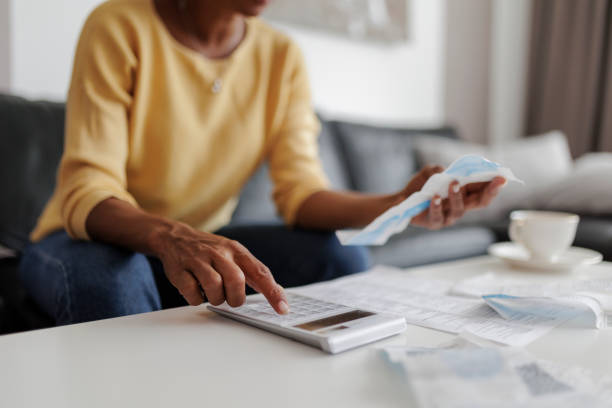 Basic necessities, including groceries and utilities, are reasonably priced, and the overall cost of living aligns with the state average. Employment opportunities, though not as diverse as in major urban centers, are available in various sectors, including healthcare, education, and retail.
Princeton's cost of living is influenced by its small-town charm and quality of life, offering a cost-effective alternative for those who value community, natural beauty, and a more manageable budget while still enjoying a comfortable and fulfilling lifestyle in the heart of Minnesota.
2. Safety
Princeton, Minnesota, is known for its strong sense of safety and security. The town maintains a low crime rate, making it a reassuring place to live and raise a family. The Princeton Police Department and the local law enforcement agencies work diligently to ensure the well-being of its residents.
Community involvement and neighborhood watch programs are actively encouraged, contributing to the overall sense of safety. Residents often report feeling comfortable walking the streets at night and enjoying the local parks and recreational areas without concerns for their security. This safety extends to the schools, where parents can feel confident about the education and protection of their children.
Princeton's safety is a reflection of the town's close-knit community values, where residents look out for one another. It's a place where people often know their neighbors, creating a supportive and secure environment for all who call TIE Princeton, Minnesota, their home.
3. Schools
The schools in Princeton, Minnesota, are highly regarded for their commitment to education and the well-being of students. The Princeton School District (ISD 477) oversees a range of educational institutions that cater to students from preschool through high school. These schools prioritize academic excellence, extracurricular opportunities, and a strong sense of community.
Princeton Public Elementary School and Princeton Middle School are known for their dedicated teaching staff and rigorous curriculum, offering a solid foundation for young learners. Princeton High School provides a comprehensive education, with various academic and vocational programs to prepare students for their future endeavors.
The schools in Princeton also emphasize extracurricular activities, including sports, arts, and clubs, allowing students to explore their interests and talents. The community actively supports its schools, fostering a sense of pride and involvement.
Overall, Princeton, Minnesota, offers a quality educational experience in a safe and nurturing environment, making it an excellent place for families seeking strong academic opportunities and a welcoming school community.
4. Job Opportunities
Job opportunities in TIE Princeton, Minnesota, reflect the town's character as a growing and vibrant community. While not as diverse as larger metropolitan areas, Princeton offers a range of employment options across various sectors.
Healthcare is a significant employer in the area, with the Fairview Northland Medical Center and other healthcare facilities providing numerous job opportunities in the medical field. The education sector is also a prominent employer, with several schools and educational institutions in the region.
Manufacturing, agriculture, and retail industries are essential components of Princeton's economy, offering job openings in production, distribution, and sales. Additionally, the town's proximity to the Twin Cities metropolitan area, about an hour's drive away, opens up commuting opportunities for those seeking employment in the broader Minneapolis-St. Paul job market.
The local business community, including shops, restaurants, and services, plays a crucial role in Princeton's economy, providing employment and entrepreneurial opportunities. Overall, job prospects in TIE Princeton, Minnesota, are influenced by the town's small-town charm, and the job market reflects the needs and interests of the community.
Here are the Top 5 Employers in Princeton:
Fairview Northland Medical Center: The local hospital, which provides healthcare services and employment opportunities in the medical field.
Princeton Public School District: This includes positions in education, administration, and support roles in the town's public schools.
RMS Company: A manufacturing company that specializes in precision machining, assembly, and supply chain solutions.
Walmart: The retail giant operates a store in Princeton, providing jobs in various retail positions.
Target Distribution Center: Located in nearby Cambridge, Minnesota, the Target Distribution Center employs people from Princeton and the surrounding areas.
5. Weather
The weather in Princeton, Minnesota, experiences all four distinct seasons, making it an ideal place for those who appreciate a diverse climate.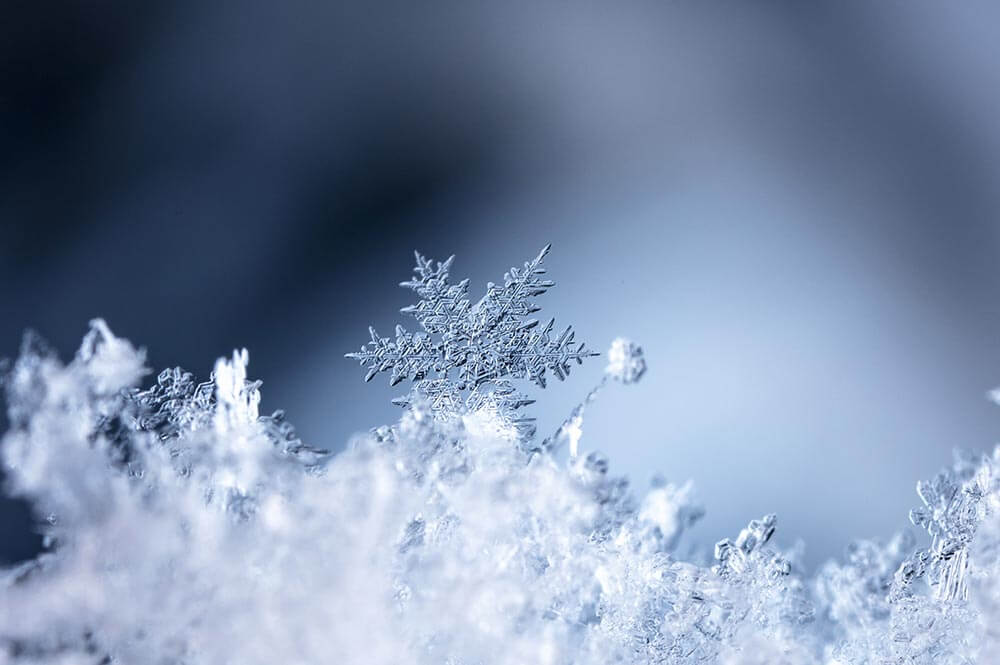 Winters in Princeton are cold and snowy, with temperatures often dropping below freezing. Snowfall is common, providing opportunities for winter sports and a scenic, snowy landscape. Spring brings a gradual warming trend, with budding trees and blooming flowers creating a colorful and vibrant environment. Summers in Princeton are pleasantly warm, with average high temperatures in the 70s and low 80s (°F). This season is perfect for outdoor activities, including fishing and hiking. The fall season showcases breathtaking foliage as the leaves change colors, creating a picturesque autumn setting.
Overall, Princeton offers a well-rounded climate that allows residents to enjoy the beauty of each season, from snowy winters to sunny summers, making it a dynamic and visually appealing place to live.
6. Transportation
Transportation in Princeton, Minnesota, is primarily centered around road travel, and the town is well-connected to nearby areas and major cities through a network of highways. The town's central location in Mille Lacs County makes it accessible from various directions.
Highways: Princeton is situated at the junction of U.S. Highway 169 and Minnesota State Highway 95. U.S. 169 provides a direct route to the Twin Cities metropolitan area, located approximately 50 miles south, making it convenient for commuters.
Public Transit: Public transportation options are limited in Princeton, and most residents rely on personal vehicles for daily commuting. However, there are shuttle services and carpooling opportunities for those looking to reduce their environmental footprint or share transportation costs.
Air Travel: Minneapolis-Saint Paul International Airport is the nearest major airport, offering domestic and international flights. It's approximately a 60 to 90-minute drive from Princeton.
Local transportation within Princeton primarily consists of well-maintained streets and roads. The town's transportation infrastructure supports the daily needs of its residents, while easy access to major highways facilitates travel to nearby cities and amenities.
7. Culture and Community
The culture and community in Princeton, Minnesota, are characterized by a strong sense of togetherness, pride in local traditions, and a welcoming atmosphere.
Princeton is known for its close-knit community, where residents often know their neighbors and actively participate in community events. There is a sense of belonging and support, making it a great place for families and individuals alike.
The town hosts various local events and festivals throughout the year, celebrating its heritage and culture. These events often include parades, fairs, and celebrations that bring the community together.
The appreciation for nature and outdoor activities is an essential part of Princeton's culture. Residents often engage in outdoor pursuits like fishing, hiking, boating, and hunting, making the most of the natural beauty in the area.
The town supports local artists and musicians, with cultural events showcasing the talents of its residents. These events add a creative and artistic dimension to the community.
Volunteering and community service play a significant role in Princeton's culture. Many residents actively participate in local initiatives, contributing to the overall well-being of the community.
Princeton, Minnesota, offers a small-town culture that emphasizes community involvement, a love for the outdoors, and a strong sense of local pride. It's a place where residents come together to celebrate their shared values and create a sense of belonging and camaraderie.
8. Healthcare
Healthcare in Princeton, Minnesota, is well-served by local medical facilities, ensuring that residents have access to essential medical services and support for their well-being.
This hospital, located in Princeton, is a key healthcare provider for the town and the surrounding area. It offers a range of services, including emergency care, primary care, surgical services, and specialized medical care.
In addition to the hospital, there are various medical clinics and healthcare providers offering primary care and specialist services, ensuring that residents have access to a broad spectrum of medical services without the need to travel far.
Princeton places emphasis on community health and wellness programs, supporting preventative care and health education initiatives to promote a healthy lifestyle among its residents.
Overall, the healthcare infrastructure in Princeton, Minnesota, is designed to cater to the medical needs of its community, offering a combination of quality healthcare services, access to specialists, and community-focused healthcare programs to support the well-being of its residents.