Living in Wadena
Posted by Jason Huerkamp on Monday, October 16, 2023 at 11:00 AM
By Jason Huerkamp / October 16, 2023
Comment
Wadena, Minnesota, nestled in the heart of the Land of 10,000 Lakes, is a picturesque community that offers a blend of small-town charm and natural beauty. With a population of approximately 4,000 residents, Wadena exudes a warm and welcoming atmosphere, making it an ideal place to call home.
The town boasts a rich history, with landmarks like the Wadena County Historical Society and numerous events celebrating its heritage. Wadena is surrounded by pristine lakes, lush forests, and outdoor recreational opportunities, making it a haven for nature enthusiasts. Whether you enjoy fishing, hiking, or simply appreciating the serene landscape, Wadena has something to offer.
Wadena is also home to a close-knit community, where friendly neighbors and a strong sense of belonging make residents feel right at home. The town features excellent schools, healthcare facilities, and a range of local businesses. For those seeking a peaceful and idyllic life, Wadena, Minnesota, is a wonderful place to settle down and enjoy the beauty of rural America.
1. Cost of Living
The cost of living in Wadena, Minnesota, is relatively affordable, making it an attractive destination for those seeking a more budget-friendly lifestyle. Housing is one of the primary factors contributing to the town's affordability. The median home price is lower than the national average, and rental properties are also reasonably priced, offering options for various budgets. Utilities, including heating and electricity, are fairly priced, contributing to manageable monthly expenses.
Additionally, groceries and dining costs are generally on par with national averages, providing residents with accessible and affordable food options. Transportation costs, such as gas and vehicle maintenance, are reasonable due to the town's compact size.
Overall, the cost of living in Wadena is notably lower than in larger metropolitan areas, making it an excellent choice for individuals and families looking to enjoy a comfortable, economical lifestyle without sacrificing essential amenities and services. The town's affordability, combined with its scenic beauty and community spirit, makes Wadena an appealing place to call home.
2. Safety
Wadena, Minnesota, is generally considered a safe and secure community. While no place is entirely free from crime, Wadena maintains a low crime rate compared to many urban areas. The town benefits from its small population and a strong sense of community, which often contributes to a safer environment.
Local law enforcement agencies, such as the Wadena Police Department and the Wadena County Sheriff's Office, work diligently to ensure the safety of residents. These agencies engage with the community through various programs and initiatives, fostering trust and cooperation.
Residents often feel comfortable and secure in their neighborhoods, and the town experiences lower rates of violent crime and property crime when compared to larger cities. As with any place, it's essential to take common-sense safety precautions, but in general, Wadena is a peaceful and safe community where residents enjoy a sense of security and well-being.
3. Schools
Wadena, Minnesota, is home to a solid education system that provides students with quality learning opportunities. The local schools are part of the Wadena-Deer Creek School District, which includes:
Wadena-Deer Creek Elementary School: This school caters to the early education needs of students, focusing on building strong foundational skills.
Wadena-Deer Creek Middle/High School: For older students, this school offers a comprehensive education, including a variety of academic and extracurricular activities.
The Wadena-Deer Creek School District is committed to providing a well-rounded education, and it has a dedicated staff that focuses on the success of each student. The district often emphasizes community involvement and strives to create a supportive learning environment.
In addition to the public school system, there may also be options for private or charter schools in the surrounding area. Residents have access to a range of educational opportunities, and the community's commitment to education makes Wadena a suitable place for families looking for quality schooling options.
4. Job Opportunities
Job opportunities in Wadena, Minnesota, are often influenced by the town's relatively smaller size and its location within a rural region. The local economy is diverse, with employment opportunities in various sectors, including:
Healthcare: Wadena has healthcare facilities, including the Tri-County Health Care system, which provides jobs for medical professionals, administrative staff, and support personnel.
Education: Employment opportunities are available within the Wadena-Deer Creek School District, serving roles in teaching, administration, and support staff.
Retail and Small Businesses: The town has numerous retail stores, restaurants, and small businesses that offer job opportunities, especially in customer service and retail positions.
Agriculture: As Wadena is located in a rural area, there are employment opportunities in agriculture and related industries, including farming, food processing, and agribusiness.
Manufacturing: Some local manufacturers and industrial companies provide jobs in manufacturing, production, and skilled trades.
While the job market in Wadena may not be as extensive as in larger cities, it benefits from a lower cost of living and a strong sense of community. Many residents are employed in neighboring towns and cities while enjoying the quality of life that Wadena offers. Job seekers may find opportunities in a variety of sectors, but it's advisable to explore the broader job market in the region to find the most suitable employment options.
Here are the Top 5 Employers in Wadena:
Tri-County Health Care: This healthcare system, including the hospital and various clinics, was one of the largest employers in Wadena, providing healthcare services to the local community.
Wadena-Deer Creek School District: The school district employed a significant number of educators, administrators, and support staff in the local education system.
Cooperative Country Grain Association: As an agricultural community, this grain association and other agricultural-related businesses played a significant role in the local economy.
Lakewood Health System: This healthcare organization operates several healthcare facilities and clinics in the region, offering employment opportunities in the healthcare sector.
Retail and Small Businesses: Various local retail stores, restaurants, and small businesses also contributed to employment opportunities in Wadena.
5. Weather
Wadena, Minnesota, experiences a classic northern continental climate characterized by distinct seasons. Winters are cold and snowy, with temperatures often dropping below freezing. Average lows in winter range from -10°F to 10°F, and snowfall is common, creating opportunities for winter sports.
Spring and summer bring a shift to milder and more pleasant weather. Summers are warm, with average highs ranging from the mid-70s to low 80s°F. This is the ideal time for outdoor activities and enjoying the numerous nearby lakes. Wadena enjoys plenty of sunshine during these seasons.
Fall is a beautiful time in Wadena, as the leaves change colors, creating picturesque landscapes. Temperatures gradually cool, with highs in the 50s and 60s°F.
It's important to be prepared for temperature variations throughout the year, with warm clothing for winters and light attire for summers. The changing seasons in Wadena offer a diverse range of outdoor experiences for residents and visitors alike.
6. Transportation
Transportation options in Wadena, Minnesota, are primarily geared towards local travel and connectivity within the region. Here are some key aspects of transportation in Wadena:
Wadena is well-connected by road. U.S. Route 10 passes through the town, providing access to neighboring communities. The road network is well-maintained, making it easy for residents to commute and explore the surrounding areas by car.
The town has limited public transportation options. Some local and regional bus services may be available, but they are not as extensive as in larger urban areas. Residents often rely on personal vehicles for commuting.
Wadena does not have a commercial airport. The nearest major airports are Hector International Airport in Fargo, North Dakota, and Minneapolis-Saint Paul International Airport, both of which are a few hours' drive away.
Wadena is a relatively bike and pedestrian-friendly town with sidewalks and trails for those who prefer non-motorized transportation for local trips.
Rail service is not available within Wadena itself, but Amtrak's Empire Builder route serves the nearby city of Staples, offering passenger rail service to destinations across the country.
For long-distance travel, residents often utilize nearby cities' transportation hubs and options. While Wadena provides good road access, personal vehicles are the most common mode of transportation within the town, and residents may need to travel to larger cities for additional transportation choices.
7. Culture and Community
Wadena, Minnesota, boasts a close-knit and welcoming community deeply rooted in Midwestern values. The town prides itself on its strong sense of community, where neighbors know each other, and a spirit of support and friendliness thrives. Residents often come together for local events, celebrating the town's history, arts, and culture.
The community also values outdoor recreation, with numerous lakes and parks offering opportunities for fishing, hiking, and enjoying nature. Cultural events and festivals showcase local talents and traditions. Overall, Wadena's culture emphasizes a warm, community-oriented lifestyle, making it an inviting place for individuals and families seeking a genuine sense of belonging in a tranquil setting.
8. Healthcare
Wadena, Minnesota, offers healthcare services through Tri-County Health Care, a well-regarded healthcare system serving the local community. The system includes: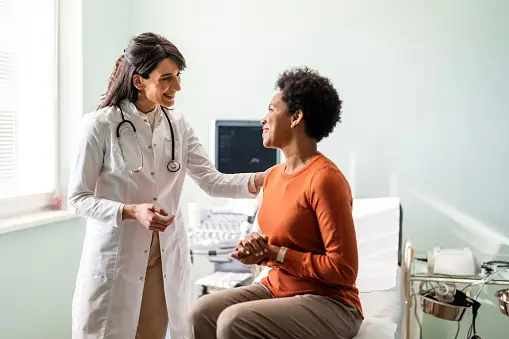 Tri-County Hospital: This modern facility provides a range of medical services, including emergency care, surgery, maternity care, and various medical specialties. It is equipped to handle a variety of healthcare needs.
Clinics: Tri-County Health Care operates multiple clinics in the area, providing primary care, specialty care, and outpatient services, ensuring that residents have access to comprehensive medical care.
Long-Term Care: The system includes nursing homes and long-term care facilities, ensuring that residents have access to quality care in later stages of life.
While Wadena is a smaller town, the healthcare system is committed to providing quality medical services, and residents often appreciate the personalized and community-oriented approach to healthcare in the area. For specialized or tertiary care, residents may access larger medical facilities in nearby cities.