Livingi in Kasson
Posted by Jason Huerkamp on Friday, August 11, 2023 at 1:29:33 PM
By Jason Huerkamp / August 11, 2023
Comment
Nestled in southeastern Minnesota, Kasson is a picturesque small town exuding Midwestern charm and a close-knit community spirit. Surrounded by rolling hills and fertile farmland, Kasson offers a serene escape with its scenic beauty. Residents relish a tranquil pace of life while enjoying easy access to urban centers like Rochester.
The town boasts excellent schools, fostering a nurturing environment for families. Annual festivals and events create a lively atmosphere, fostering a strong sense of unity among neighbors. Kasson's historic downtown showcases local shops, eateries, and a nostalgic ambiance.
Its strategic location near major highways enhances convenience and connectivity. With a blend of modern amenities and a timeless aura, Kasson is an inviting haven for those seeking a harmonious blend of rural tranquility and community warmth.
1. Cost of Living
Kasson, Minnesota, offers a cost of living that is generally favorable compared to larger urban areas. Housing costs are relatively affordable, with a range of options from charming homes to newer developments. The median home price is moderate, allowing for attainable homeownership.
Everyday expenses such as groceries, transportation, and healthcare are typically in line with the national average, contributing to a manageable overall cost of living. While property taxes may vary, the community's amenities, schools, and quality of life often make them worthwhile. Kasson's proximity to Rochester adds convenience and access to additional services and employment opportunities.
Overall, Kasson provides a comfortable and affordable living environment, making it an attractive choice for those seeking a balance between cost-effectiveness and quality of life in a friendly Midwestern setting.
2. Safety
Kasson, Minnesota, is renowned for its strong emphasis on safety and security. With its small-town ambiance, the community takes pride in its low crime rates and a welcoming atmosphere. Residents often express a sense of trust and familiarity, contributing to a safe environment where neighbors look out for each other.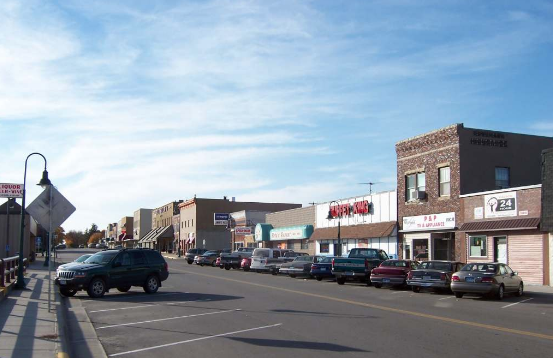 The local police department maintains an active presence, ensuring public safety and addressing any concerns promptly. Kasson's commitment to community engagement and crime prevention programs further enhances its reputation as a secure place to reside.
While no place is entirely immune to incidents, Kasson's proactive approach to safety and the supportive nature of its residents create a reassuring and peaceful living experience for individuals and families alike.
3. Schools
Kasson, Minnesota, prides itself on offering a strong educational foundation for its residents. The local schools are known for their dedication to academic excellence and student well-being. The Kasson-Mantorville School District provides a range of educational opportunities, from pre-kindergarten through high school, with a focus on personalized learning and student growth. Dedicated educators and staff create a supportive and nurturing environment that encourages student success.
The schools in Kasson often boast impressive student-to-teacher ratios, allowing for more individualized attention and tailored instruction. The district's commitment to extracurricular activities, including sports, arts, and clubs, enriches students' overall educational experience.
Additionally, Kasson's close proximity to Rochester offers access to renowned institutions like the Mayo Clinic and its associated educational resources, further enhancing the learning opportunities available to residents. Overall, Kasson's schools are a key asset for families seeking quality education and a well-rounded academic journey for their children.
4. Job Opportunities
Kasson, Minnesota, offers a range of job opportunities across various sectors. The town's economy primarily centers around healthcare, education, retail, and agriculture. Kasson is home to the Mayo Clinic Health System, providing ample job openings in healthcare services, including nursing, administration, and support roles.
The Kasson-Mantorville School District offers employment prospects in education, such as teaching and administrative positions. Retail jobs are available in local stores and businesses. The surrounding agricultural landscape also presents opportunities in farming-related roles, including crop cultivation and livestock management.
Additionally, the town's proximity to Rochester and the Twin Cities expands access to a broader job market. Kasson's small-town charm and economic diversity contribute to a mix of job options for its residents.
Here are the Top 5 Employers in Kasson:
Kasson-Mantorville School District: The local school district is a significant employer, encompassing various positions in education, administration, and support staff.
Mayo Clinic Health System - Kasson: The Mayo Clinic Health System provides a range of healthcare services, generating employment opportunities in various medical and administrative roles.
Charlton Group: A company specializing in precision machining and manufacturing, offering employment in engineering, production, and other related fields.
Cedar River Clinics: A healthcare facility providing medical, dental, and behavioral health services, contributing to the local employment landscape.
Local Businesses and Retail: Numerous small businesses, shops, and retail establishments in Kasson collectively offer job opportunities in customer service, sales, and various other roles.
5. Weather
Kasson, Minnesota, experiences a continental climate with four distinct seasons.
Winters (December to February) are cold and snowy, with temperatures ranging from around 10°F to 30°F (-12°C to -1°C). Summers (June to August) are warm and humid, with temperatures averaging between 70°F and 85°F (21°C to 29°C). Spring (March to May) brings milder temperatures, ranging from 40°F to 60°F (4°C to 15°C), along with occasional rain showers. Fall (September to November) sees gradually cooling temperatures, ranging from 40°F to 60°F (4°C to 20°C), and vibrant foliage.
Kasson experiences a moderate amount of precipitation throughout the year, including snowfall in winter. Residents can enjoy the beauty of changing seasons, but should also be prepared for temperature fluctuations and weather variations.
6. Transportation
Kasson, Minnesota, is primarily served by road transportation. The town is well-connected to major routes, including U.S. Route 14 and Minnesota State Highway 57, providing easy access to neighboring communities and cities. Public transportation options are limited within Kasson itself, but residents can utilize personal vehicles, bicycles, or walking for local travel.
For more extensive travel, Rochester International Airport, located about 20 miles away, offers domestic flights and connects Kasson to various destinations. Additionally, the town's proximity to Rochester allows residents to access a wider range of transportation options, including bus services and a larger airport.
While Kasson's transportation infrastructure is primarily geared toward road travel, its convenient location relative to Rochester provides opportunities for more comprehensive travel options.
7. Culture and Community
Kasson, Minnesota, fosters a close-knit community with a strong sense of Midwestern hospitality. The town embodies a friendly and welcoming atmosphere, where residents often engage in community-oriented activities and events. Annual celebrations, parades, and festivals provide opportunities for social interaction and a shared sense of belonging.
The community places importance on education, with the Kasson-Mantorville School District serving as a hub for both learning and extracurricular activities. Sports events, arts programs, and local clubs contribute to a vibrant youth culture.
Religious institutions and local organizations play a pivotal role in nurturing a sense of community togetherness. Residents often participate in volunteer efforts, supporting one another during times of need.
Kasson's culture is deeply influenced by its rural surroundings, fostering an appreciation for nature and outdoor activities. The nearby Zumbro River and surrounding parks offer opportunities for recreational pursuits such as fishing, hiking, and picnicking.
In summary, Kasson's culture is characterized by its tight-knit community, emphasis on education, active participation in local events, and a genuine sense of care and support among its residents.
8. Healthcare
Kasson, Minnesota, benefits from access to quality healthcare primarily through the Mayo Clinic Health System. The Mayo Clinic's presence in the area ensures a high standard of medical care and a range of healthcare services for residents. The Mayo Clinic Health System in Kasson provides primary care, specialty services, diagnostic facilities, and outpatient care.
Residents can access a variety of medical specialties, including internal medicine, pediatrics, obstetrics and gynecology, orthopedics, and more. The Mayo Clinic's commitment to cutting-edge medical research and technology ensures that patients have access to advanced treatments and procedures.
Furthermore, the presence of the Mayo Clinic Health System often attracts skilled healthcare professionals to the area, contributing to the overall quality of healthcare services available in Kasson and the surrounding region.
In summary, Kasson's healthcare is anchored by the Mayo Clinic Health System, offering comprehensive and advanced medical care to the community and contributing to the overall well-being of its residents.